Join the WaterBriefing Global network to get access to the latest news, intelligence, analysis and reports on global water and wastewater markets.
Stay at the forefront of global water industry developments by becoming part of our network of water industry professionals and experts. Utilize our suite of services and reports to grow your business by expanding your international presence.
GLOBAL SCOPE
In-depth region-specific reports.
INFORMATION
Up-to-date news and projects from around the world.
Gain access to international business opportunities.
ESSENTIAL SERVICES
A single destination for all your water industry needs.
WaterBriefing Global – WBG – is an online intelligence portal delivering daily news, analysis and insight on the global water and waste water sector.
WBG has been developed with the sole aim of meeting the needs of water industry professionals worldwide, building on the success and reputation of its UK affiliate company WaterBriefing.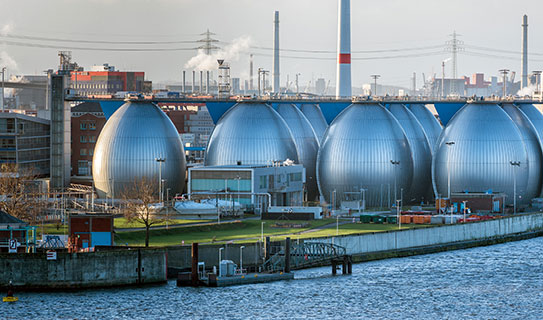 News
Stay up to date with international headlines and water industry news.
The European Investment Bank (EIB) has signed a financing agreement of € 120 million with the Arab Republic of Egypt to support the expansion and upgrade of the Alexandria West Waste Water Treatment Plant (WWTP). The financing will contribute to improving sanitation services for people in Alexandria. The project involves increasing the capacity of the

UK water company Yorkshire Water has gone out to tender with a £800 million clean water network reactive repair and maintenance contract. The eight-year deal will commence from April next year and will drive several OFWAT performance commitments. The tender will cover a range of services including reactive repairs, metering and new connections. The contract

The UK Government has today confirmed that £1.2 billion of funding will be made available to develop a state-of-the-art supercomputer, meaning that predicting severe weather and the impacts of climate change will be faster and more accurate than ever before. A Government statement said the latest supercomputing technology would unlease the full potential of weather
Latest projects and contracts
Browse our constantly updated repository of water industry projects and contracts from around the world.
The UAE has become a prominent destination worldwide for foreign direct investment entrepreneurship and a global economic hub primarily due to the country's progressive and robust infrastructure and which has played an important part overall in the sustainable development process. The government of Dubai aims to achieve the goals of the Dubai Plan 2021 part

The Mohammed bin Rashid Al Maktoum Global Water Award was originally launched by HH Sheikh Mohammed bin Rashid Al Maktoum to encourage research institutions, individuals, and innovators from around the world to develop sustainable and innovative solutions to water scarcity that use solar power. SUQIA (The UAE Water Aid Foundation), one of Mohammed bin Rashid

A new report released by the World Economic Forum at its annual meeting in Davos which takes place this week is warning that $44 trillion of economic value generation – over half the world's total GDP – is moderately or highly dependent on nature and its services and, as a result, exposed to risks from