ACWA Power to showcase energy and water desalination projects at virtual WETEX 2020
October 26, 2020
Posted by:

Elaine Coles

Category:

Companies, Conferences, Technology & Innovation, Middle East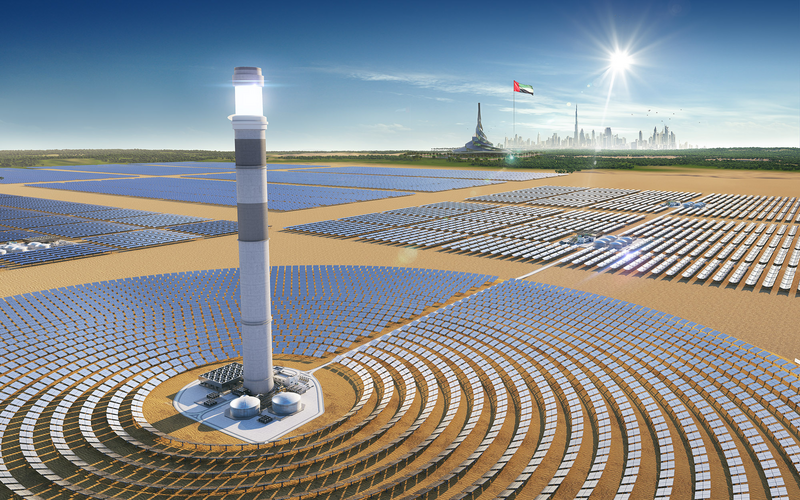 ACWA Power, a leading developer, investor and operator of power generation and desalinated water plants worldwide, will showcase its portfolio of leading renewable energy and water desalination projects at the 22nd Water, Energy, Technology and Environment exhibition (WETEX) as a Titanium Sponsor.
Unlike any of its former editions, WETEX 2020 is launching virtually and will be the first ever carbon-neutral, 3D exhibition in the Middle East and North Africa on Water, Energy, Sustainability and Innovation.
Cementing its role as a global accelerator of energy transformation, this year at WETEX 2020,# ACWA Power will be exhibiting its record-breaking projects that played an instrumental role in lowering renewable energy tariff levels and opened new opportunities in energy efficiency and water production through a virtual 3D interactive stand.
The milestone projects will include Shuaa Energy, (MBR Solar Park Phase II); Noor Energy 1 (MBR Solar Park Phase IV); ACWA Power's newest win – Shuaa Energy 3 (MBR Solar Park Phase V); Umm Al Quwain IWP; and Taweelah IWP, the largest desalination project in the world.
Mohammad Abunayyan, ACWA Power Chairman commented:
"As always, we are pleased to play a strategic role in one of the largest and most important global water, environment, and energy exhibitions led by the Dubai Electricity and Water Authority (DEWA).
"We are honoured to have established a robust partnership with DEWA to develop and operate vital projects that promote the sustainable development of the United Arab Emirates and fortify Dubai's position as a global hub for the green economy, all the while contributing towards Dubai's ambitious Clean Energy Strategy 2050 to increase its renewable energy share to 75% by the year 2050. The partnership between ACWA Power and DEWA serves as a global module for successful public-private partnerships geared towards supplying energy at a cost efficient and reliable rate."
Abunayyan also highlighted that this year's edition is of particular importance in regards to Dubai's water desalination sector as the emirate has taken a strategic focus on enhancing the sector's efficiency by increasing its reliance on reverse osmosis technology, expanding its deployment and leveraging modern solutions that utilise energy sources to produce desalinated water.
ACWA Power is taking part in three leading seminars during WETEX this year.
Paddy Padmanathan, President and CEO of ACWA Power, is joining the CEO Roundtable alongside CEO of Engie KSA, Turki Alshehri and CEO of Sterling & Wilson, Bikesh Ogra, to discuss the challenges posed by the pandemic and how to prepare for a post covid-19 world.
Tags