Join the WaterBriefing Global network to get access to the latest news, intelligence, analysis and reports on global water and wastewater markets.
Stay at the forefront of global water industry developments by becoming part of our network of water industry professionals and experts. Utilize our suite of services and reports to grow your business by expanding your international presence.
GLOBAL SCOPE
In-depth region-specific reports.
INFORMATION
Up-to-date news and projects from around the world.
Gain access to international business opportunities.
ESSENTIAL SERVICES
A single destination for all your water industry needs.
WaterBriefing Global – WBG – is an online intelligence portal delivering daily news, analysis and insight on the global water and waste water sector.
WBG has been developed with the sole aim of meeting the needs of water industry professionals worldwide, building on the success and reputation of its UK affiliate company WaterBriefing.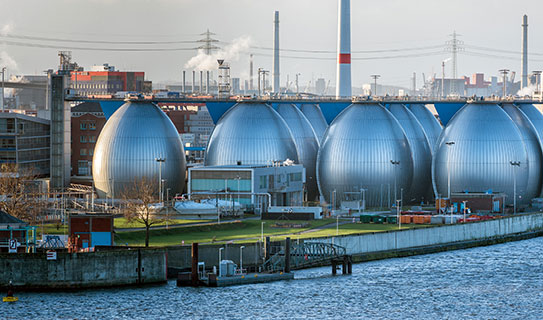 News
Stay up to date with international headlines and water industry news.
The International Desalination Association's (IDA) 2019 World Congress hosted by DEWA at the Dubai International Convention and Exhibition Centre concluded with the presentation of the  IDA Presidential Award  to HE Saeed Mohammed Al Tayer CEO of DEWA. The theme of this year's congress, which was held under the patronage of HH Sheikh Hamdan bin Rashid

Saudi Arabia based company ACWA Power and NOMAC, a subsidiary company wholly owned by ACWA, are increasing and augmenting their presence in the power and water market through a recently founded company – NOMAC Maintenance Energy Services (NMES). ACWA Power is a global leader in the sectors of water desalination and conventional and renewable power

Dupont has signed an agreement with Evoqua Water Technologies Corp to acquire the  Memcor®  business which includes both ultrafiltration and membrane bio filtration technologies. Marc Doyle CEO of DuPont said that the company is planning to develop a portfolio of technologies including water purification and separation capabilities such as ultrafiltration, reverse osmosis and ion exchange
Latest projects and contracts
Browse our constantly updated repository of water industry projects and contracts from around the world.
The International Desalination Association's (IDA) 2019 World Congress hosted by DEWA at the Dubai International Convention and Exhibition Centre concluded with the presentation of the  IDA Presidential Award  to HE Saeed Mohammed Al Tayer CEO of DEWA. The theme of this year's congress, which was held under the patronage of HH Sheikh Hamdan bin Rashid

The Dubai Electricity and Water Authority (DEWA)has  announced the participation of 55 countries in the 21st Water, Energy, Technology, and Environment Exhibition (WETEX 2019), organised by DEWA, and the 4th Dubai Solar Show, the region's largest solar energy exhibition. The two exhibitions will be held next week from 21-23 October 2019 at the Dubai International

For the fourth consecutive year, Dubai Electricity and Water Authority (DEWA) will set up its Innovation Hall at the 21st Water, Energy, Technology, and Environment Exhibition (WETEX 2019) and the 4th Dubai Solar Show which takes place 21-23 October 2019 at the Dubai International Convention and Exhibition Centre.. DEWA organises WETEX under the directives of