Join the WaterBriefing Global network to get access to the latest news, intelligence, analysis and reports on global water and wastewater markets.
Stay at the forefront of global water industry developments by becoming part of our network of water industry professionals and experts. Utilize our suite of services and reports to grow your business by expanding your international presence.
GLOBAL SCOPE
In-depth region-specific reports.
INFORMATION
Up-to-date news and projects from around the world.
Gain access to international business opportunities.
ESSENTIAL SERVICES
A single destination for all your water industry needs.
WaterBriefing Global – WBG – is an online intelligence portal delivering daily news, analysis and insight on the global water and waste water sector.
WBG has been developed with the sole aim of meeting the needs of water industry professionals worldwide, building on the success and reputation of its UK affiliate company WaterBriefing.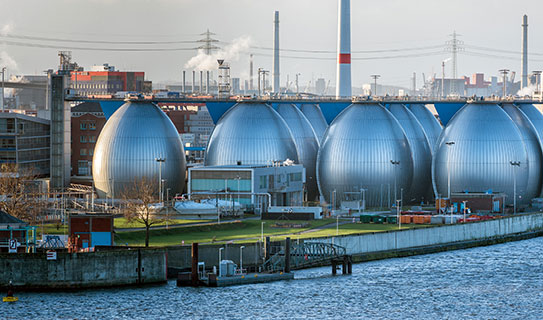 News
Stay up to date with international headlines and water industry news.
Leading global company in the water treatment sector and in sustainable infrastructure solutions ACCIONA has launched BIONS (Business Intelligence of Network Solutions), a new intelligent cloud -based data platform that integrates data to improve the efficiency of water supply management  systems. BIONS next-generation platform provides an in-depth view of the water supply service in real

Pakistan Water and Power Development Authority (WAPDA) announced on 19 May, 2020 that it had designated a consortium of General Electric(GE) Renewable Energy and Powerchina  Zhongnan Engineering Corporation Limited  to supply six Francis turbines and generators for Stage 1 of the new Dasu hydropower plant in Pakistan. The  2.2. Dasu hydropower project to be completed

Minister for Water in Victoria, Lisa Neville, announced on May 19 2020 that the government would fund A$ 48.4 million in water projects throughout Victoria. The projects focus on modernizing irrigation, securing water supplies through recycling and stormwater use and helping with bushfire recovery to  benefit the environment. The funding is part of the government's
Latest projects and contracts
Browse our constantly updated repository of water industry projects and contracts from around the world.
The International Water Association has announced the postponement of this year's  IWA World Water Congress & Exhibition due to the unprecedented impact of the COVID-19 pandemic. The landmark event in the international water sector will now take place on 9-14 May 2021 – location in  the city of Copenhagen in Denmark remains the same. The

Aquatech Global Events, organiser of the world's leading trade events in the process, drinking and waste water technology sectors in Europe, China and Mexico, is set to launch a new, live event series.  Called BreakOuts, the event series will feature engaging, live panel discussions with industry thought leaders. The format is informal, engaging and short,

The UAE has become a prominent destination worldwide for foreign direct investment entrepreneurship and a global economic hub primarily due to the country's progressive and robust infrastructure and which has played an important part overall in the sustainable development process. The government of Dubai aims to achieve the goals of the Dubai Plan 2021 part