Join the WaterBriefing Global network to get access to the latest news, intelligence, analysis and reports on global water and wastewater markets.
Stay at the forefront of global water industry developments by becoming part of our network of water industry professionals and experts. Utilize our suite of services and reports to grow your business by expanding your international presence.
GLOBAL SCOPE
In-depth region-specific reports.
INFORMATION
Up-to-date news and projects from around the world.
Gain access to international business opportunities.
ESSENTIAL SERVICES
A single destination for all your water industry needs.
WaterBriefing Global – WBG – is an online intelligence portal delivering daily news, analysis and insight on the global water and waste water sector.
WBG has been developed with the sole aim of meeting the needs of water industry professionals worldwide, building on the success and reputation of its UK affiliate company WaterBriefing.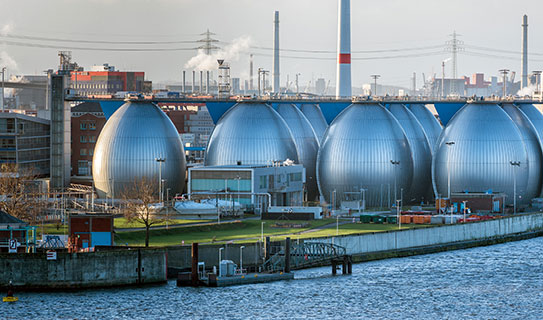 News
Stay up to date with international headlines and water industry news.
The India Investment Grid (IIG) is highlighting  $8.2 billion investment opportunities in the waste water treatment sector in India. The sector is expected to grow at a compounded annual growth rate (CAGR) of 15.3 per cent – increasing from  $3.3 billion in 2015 to $6.78 billion by 2020. The IIG, an initiative of the Department

The European Investment Bank (EIB) and the Government of the Republic of Lebanon agreed the terms for a €74 million loan to the Greater Tripoli Basin Wastewater Networks project, targeting the extension of wastewater networks in Tripoli and surrounding areas. The financing will be signed shortly following Lebanese Council of Ministers approval. As a tangible

A new report by David Boyd the United Nations Special Rapporteur on the issue of human rights obligations is warning that climate change is threatening the right to water and sanitation, The report to the United Nations General Assembly was developed with the support of the United Nations Environment Programme as part of its continued
Latest projects and contracts
Browse our constantly updated repository of water industry projects and contracts from around the world.
For the fourth consecutive year, Dubai Electricity and Water Authority (DEWA) will set up its Innovation Hall at the 21st Water, Energy, Technology, and Environment Exhibition (WETEX 2019) and the 4th Dubai Solar Show which takes place 21-23 October 2019 at the Dubai International Convention and Exhibition Centre.. DEWA organises WETEX under the directives of

Cairo Water Week (CWW) is set to become an annual event following on from the success of the inaugural week in 2018. The 2nd Cairo Water Week will take place on October 20-24, 2019 in Cairo, Egypt under the auspices of H.E. Mr. Abdel Fatah El-Sisi, President of the Arab Republic of Egypt.  and will

The first Aquatech Innovation Forum set for Monday 4 November is nearing completion, with 30 speakers, including 15 water utilities, confirmed to speak and two 'Unconferenced' sessions where the agenda and speakers rise from the audience, guarantee disruption and the Spanish company GoAigua signed as 'Headline Sponsor' With more than four months to go until