Join the WaterBriefing Global network to get access to the latest news, intelligence, analysis and reports on global water and wastewater markets.
Stay at the forefront of global water industry developments by becoming part of our network of water industry professionals and experts. Utilize our suite of services and reports to grow your business by expanding your international presence.
GLOBAL SCOPE
In-depth region-specific reports.
INFORMATION
Up-to-date news and projects from around the world.
Gain access to international business opportunities.
ESSENTIAL SERVICES
A single destination for all your water industry needs.
WaterBriefing Global – WBG – is an online intelligence portal delivering daily news, analysis and insight on the global water and waste water sector.
WBG has been developed with the sole aim of meeting the needs of water industry professionals worldwide, building on the success and reputation of its UK affiliate company WaterBriefing.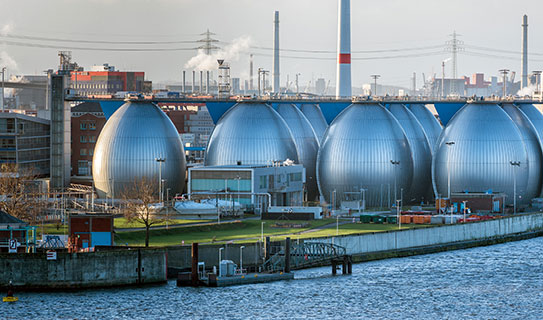 News
Stay up to date with international headlines and water industry news.
Dubai Electricity and Water Authority (DEWA) has awarded the Strabag Dubai LLC, Strabag AG, Andritz Hydro and Ozkar consortium the construction contract for the AED 1.437 billion pumped-storage hydroelectric power station at Hatta. The project is the first of its kind in the Arabian Gulf and will generate 250 MW. The project is expected to

Scientists from the Leibniz-Institute of Freshwater Ecology and Inland Fisheries (IGB) and international colleagues have quantified the global decline of big freshwater animals – from 1970 to 2012, global populations of freshwater megafauna declined by 88%  – twice the loss of vertebrate populations on land or in the ocean. Rivers and lakes cover just about

According to industry experts, the UAE's recently-launched Artificial Intelligence Strategy 2031 is pioneering the Middle East and Africa's artificial intelligence (AI) market and will top USD 530 million by 2022. The strategy, the first of its kind in the region, was launched by UAE Vice President and Prime Minister and Ruler of Dubai His Highness
Latest projects and contracts
Browse our constantly updated repository of water industry projects and contracts from around the world.
Cairo Water Week (CWW) is set to become an annual event following on from the success of the inaugural week in 2018. The 2nd Cairo Water Week will take place on October 20-24, 2019 in Cairo, Egypt under the auspices of H.E. Mr. Abdel Fatah El-Sisi, President of the Arab Republic of Egypt.  and will

The first Aquatech Innovation Forum set for Monday 4 November is nearing completion, with 30 speakers, including 15 water utilities, confirmed to speak and two 'Unconferenced' sessions where the agenda and speakers rise from the audience, guarantee disruption and the Spanish company GoAigua signed as 'Headline Sponsor' With more than four months to go until

Global water technology company Xylem will showcase its portfolio of "decision intelligence" tools which harness the power of digital technologies to transform utility economics and operations at next week's Global Leakage Summit in London. Xylem said that as global water challenges intensify, new approaches are needed to create a step change improvement in water system