Join the WaterBriefing Global network to get access to the latest news, intelligence, analysis and reports on global water and wastewater markets.
Stay at the forefront of global water industry developments by becoming part of our network of water industry professionals and experts. Utilize our suite of services and reports to grow your business by expanding your international presence.
GLOBAL SCOPE
In-depth region-specific reports.
INFORMATION
Up-to-date news and projects from around the world.
Gain access to international business opportunities.
ESSENTIAL SERVICES
A single destination for all your water industry needs.
WaterBriefing Global – WBG – is an online intelligence portal delivering daily news, analysis and insight on the global water and waste water sector.
WBG has been developed with the sole aim of meeting the needs of water industry professionals worldwide, building on the success and reputation of its UK affiliate company WaterBriefing.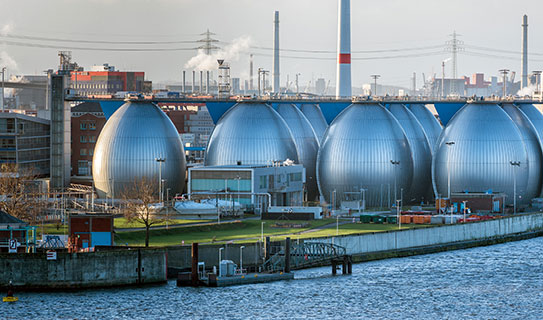 News
Stay up to date with international headlines and water industry news.
Human pressure on the world's ocean accelerated sharply at the start of the 21st century and shows no sign of slowing, according to a comprehensive new analysis on the state of the ocean. The researchers from the Stockholm Resilience Centre, Stockholm University, synthesized 50-years of data from shipping, drilling, deep-sea mining, aquaculture, bioprospecting and much

The UN has selected  'Nature and Climate Change', as the theme for this year's World Water Day  on 22nd March which explores how water and climate change are inextricably linked. The UN says that climate policy must address water across all sectors of the economy and the environment to ensure a climate-resilient and sustainable future

Abu Dhabi Power Corporation (ADPower) and Abu Dhabi National Energy Company (TAQA) have announced the signing of a Memorandum of Understanding (MoU) with Electricite De France (EDF Group) to explore the establishment of a training and development program for UAE nationals. The MoU aims to create a technical specialization that will help secure a pipeline
Latest projects and contracts
Browse our constantly updated repository of water industry projects and contracts from around the world.
A new report released by the World Economic Forum at its annual meeting in Davos which takes place this week is warning that $44 trillion of economic value generation – over half the world's total GDP – is moderately or highly dependent on nature and its services and, as a result, exposed to risks from

Alison Ireland, WaterBriefingGlobal's roving report, takes a look at what was on offer at this year's Aquatech Amsterdam. Alison Ireland: Four days of the latest water trends, products and services brought together international delegates for workshops, inspirational keynotes, educational presentations and networking during this year's Aquatech Amsterdam, held (almost) in the heart of the city

The International Desalination Association's (IDA) 2019 World Congress hosted by DEWA at the Dubai International Convention and Exhibition Centre concluded with the presentation of the  IDA Presidential Award  to HE Saeed Mohammed Al Tayer CEO of DEWA. The theme of this year's congress, which was held under the patronage of HH Sheikh Hamdan bin Rashid