Join the WaterBriefing Global network to get access to the latest news, intelligence, analysis and reports on global water and wastewater markets.
Stay at the forefront of global water industry developments by becoming part of our network of water industry professionals and experts. Utilize our suite of services and reports to grow your business by expanding your international presence.
GLOBAL SCOPE
In-depth region-specific reports.
INFORMATION
Up-to-date news and projects from around the world.
Gain access to international business opportunities.
ESSENTIAL SERVICES
A single destination for all your water industry needs.
WaterBriefing Global – WBG – is an online intelligence portal delivering daily news, analysis and insight on the global water and waste water sector.
WBG has been developed with the sole aim of meeting the needs of water industry professionals worldwide, building on the success and reputation of its UK affiliate company WaterBriefing.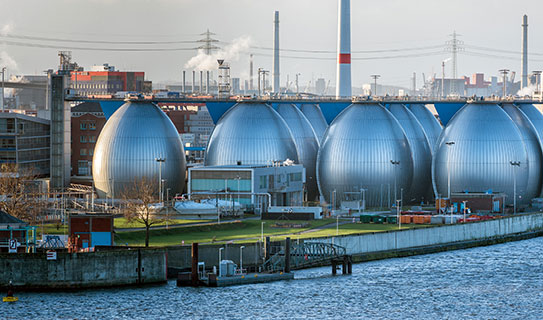 News
Stay up to date with international headlines and water industry news.
A membrane technology for textile manufacturers and a recirculating aquaculture system have been announced as joint winners of the MIT Water prize. Student-led teams SiPure and Symbrosia will share the US$35,000 prize with Volta Irrigation, a social enterprise focused on resource optimisation in agricultural small-holdings. The MIT Water Innovation Prize is a start-up competition run by

The Ministry of Climate Change and Environment in United Arab Emirates has announced plans for a project to build tidal pools along UAE coastline His Excellency Dr Thani bin Ahmed Al Zeyoudi, Minister of Climate Change and Environment, made the announcement during a visit to the Environment Protection and Development Authority of Ras Al Khaimah

William Ruto, the Deputy President of Kenya is warning that climate change is the cause of shrinking water resources in the country. Opening the third annual Water Service Providers Association (WASPA) conference in Nairobi on Wednesday , he told delegates: "Climate change is causing poor and delayed rainfall that in the end result to poor
Latest projects and contracts
Browse our constantly updated repository of water industry projects and contracts from around the world.
William Ruto, the Deputy President of Kenya is warning that climate change is the cause of shrinking water resources in the country. Opening the third annual Water Service Providers Association (WASPA) conference in Nairobi on Wednesday , he told delegates: "Climate change is causing poor and delayed rainfall that in the end result to poor

The 'Expo dividend' from Expo 2020 Dubai, the largest event ever to be held in the Arab World,  will spur economic growth and support jobs for years to come, according to a new report. Expo 2020 Dubai's long term investment in the future of the country will boost its economy by AED 122.6 billion (USD

Political and business leaders have renewed their commitment to urgent action to tackle environmental crises and climate change at the World Economic Forum conference on the Middle East and North Africa which took place in Jordan on 6-7 April. The Middle East and North Africa region faces multiple challenges from water scarcity, air pollution, waste