Join the WaterBriefing Global network to get access to the latest news, intelligence, analysis and reports on global water and wastewater markets.
Stay at the forefront of global water industry developments by becoming part of our network of water industry professionals and experts. Utilize our suite of services and reports to grow your business by expanding your international presence.
GLOBAL SCOPE
In-depth region-specific reports.
INFORMATION
Up-to-date news and projects from around the world.
Gain access to international business opportunities.
ESSENTIAL SERVICES
A single destination for all your water industry needs.
WaterBriefing Global – WBG – is an online intelligence portal delivering daily news, analysis and insight on the global water and waste water sector.
WBG has been developed with the sole aim of meeting the needs of water industry professionals worldwide, building on the success and reputation of its UK affiliate company WaterBriefing.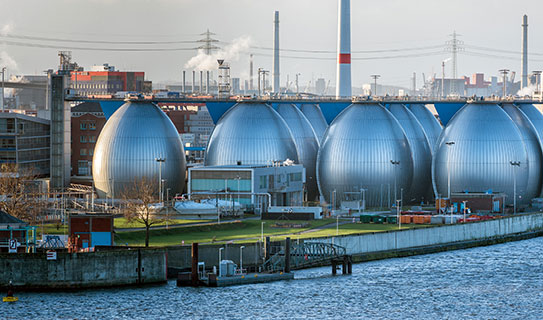 News
Stay up to date with international headlines and water industry news.
The United Nations Environment Programme – Finance Initiative (UNEP FI) has launched a new consultation on the first guidance designed for the global insurance industry to integrate sustainability into industrial and commercial business. The guide "Underwriting environmental, social and governance risks in non-life insurance business" will help non-life insurers manage environmental, social and governance risks

The Board of Directors of the European Investment Bank (EIB) has approved €177 million of new financing for new long-term investment to improve water supply, wastewater treatment and flood protection in Kosovo, Belarus and the Netherlands. In Kosovo, the EIB will support a project to ensure that all wastewater from the fourth largest city, Gjilan,

Leading global infrastructure investor  EQT has announced that EQT Infrastructure IV Fund held its first and final close at its hard cap of EUR 9 billion on March 12, 2019, after officially launching in September 2018. Demand from both existing and new investors was strong, with a majority of the commitments made by investors in
Latest projects and contracts
Browse our constantly updated repository of water industry projects and contracts from around the world.
Registration is now open for the 7th World Hydropower Congress will be held in Paris from 14 to 16 May 2019. The gathering of hydropower decision-makers, experts and innovators brings together industry, government, finance and civil society to set priorities for the future of the sector. Organised by the International Hydropower Association (IHA) and hosted

DISRUPTIVE DESIGNS AT THE GLOBAL WATER SUMMIT 2019 On April 8th – 10th 2019 the Global Water Summit returns to London to discuss Disruptive Designs. Disruption creates enormous opportunities as well as obstacles, and it offers real solutions to previously intractable problems. While barriers to trade grab the headlines, huge new markets are opening up

The Global Climate UN – COP24 in Katowice made further progress towards implementation of the Paris Agreement but failed to fully embrace the findings of the  Intergovernmental Panel on Climate Change (IPCC) which warned two months ago that warming which reached 1.5C above pre-industrial levels would have serious consequences. Negotiators from 196 countries and the