Join the WaterBriefing Global network to get access to the latest news, intelligence, analysis and reports on global water and wastewater markets.
Stay at the forefront of global water industry developments by becoming part of our network of water industry professionals and experts. Utilize our suite of services and reports to grow your business by expanding your international presence.
GLOBAL SCOPE
In-depth region-specific reports.
INFORMATION
Up-to-date news and projects from around the world.
Gain access to international business opportunities.
ESSENTIAL SERVICES
A single destination for all your water industry needs.
WaterBriefing Global – WBG – is an online intelligence portal delivering daily news, analysis and insight on the global water and waste water sector.
WBG has been developed with the sole aim of meeting the needs of water industry professionals worldwide, building on the success and reputation of its UK affiliate company WaterBriefing.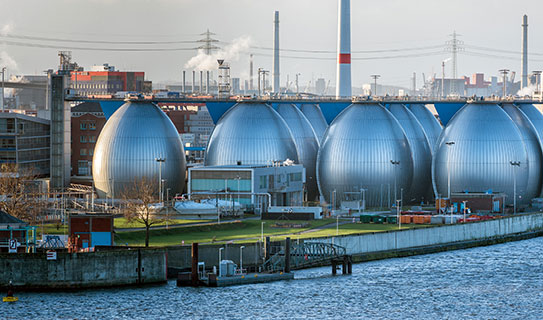 News
Stay up to date with international headlines and water industry news.
A new report by the Economist Intelligence Unit (EIU) is highlighting the critical threats to the world's freshwater supplies as a result of global transboundary cooperation. The report finds that the transboundary river basins – which supply the world with half of its freshwater flows – are run by ineffective water management bodies. With over

Installing more boreholes to tap underground water will improve rural Ethiopian communities' resilience to drought, according to a new report. Research carried out by the British Geological Survey (BGS), the University of Addis Ababa and the Overseas Development Institute (ODI) shows that people who have access to groundwater from boreholes are much less affected by

The World Health Organization (WHO) is today calling for a crackdown on plastic pollution and more research into microplastics in the environment and the potential risks for human health, Studies reporting the presence of microplastics in treated tap and bottled water have raised questions and concerns about the impact that microplastics in drinking-water might have
Latest projects and contracts
Browse our constantly updated repository of water industry projects and contracts from around the world.
Cairo Water Week (CWW) is set to become an annual event following on from the success of the inaugural week in 2018. The 2nd Cairo Water Week will take place on October 20-24, 2019 in Cairo, Egypt under the auspices of H.E. Mr. Abdel Fatah El-Sisi, President of the Arab Republic of Egypt.  and will

The first Aquatech Innovation Forum set for Monday 4 November is nearing completion, with 30 speakers, including 15 water utilities, confirmed to speak and two 'Unconferenced' sessions where the agenda and speakers rise from the audience, guarantee disruption and the Spanish company GoAigua signed as 'Headline Sponsor' With more than four months to go until

Global water technology company Xylem will showcase its portfolio of "decision intelligence" tools which harness the power of digital technologies to transform utility economics and operations at next week's Global Leakage Summit in London. Xylem said that as global water challenges intensify, new approaches are needed to create a step change improvement in water system