Join the WaterBriefing Global network to get access to the latest news, intelligence, analysis and reports on global water and wastewater markets.
Stay at the forefront of global water industry developments by becoming part of our network of water industry professionals and experts. Utilize our suite of services and reports to grow your business by expanding your international presence.
GLOBAL SCOPE
In-depth region-specific reports.
INFORMATION
Up-to-date news and projects from around the world.
Gain access to international business opportunities.
ESSENTIAL SERVICES
A single destination for all your water industry needs.
WaterBriefing Global – WBG – is an online intelligence portal delivering daily news, analysis and insight on the global water and waste water sector.
WBG has been developed with the sole aim of meeting the needs of water industry professionals worldwide, building on the success and reputation of its UK affiliate company WaterBriefing.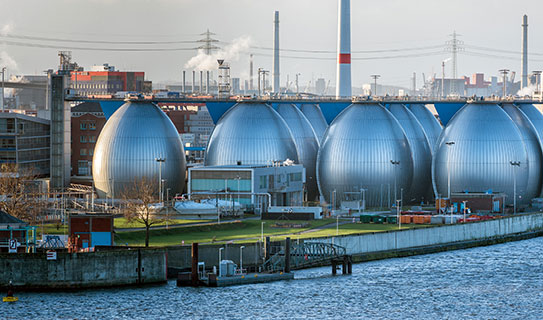 News
Stay up to date with international headlines and water industry news.
With record breaking temperatures around the world and increasing droughts, climate change can already be seen as exacerbating water supply problems and thus increasing the vulnerability of societies. These are the findings of the 2019 WorldRiskReport, focused on water supply. The report was officially launched this week by the Bündnis Entwicklung Hilft and the Institute

UN Water has launched the SDG 6 Data Portal – the flagship product of UN-Water's Integrated Monitoring Initiative for SDG 6. The portal brings together data on all the SDG 6 global indicators and other key social, economic and environmental parameters, and tracks overall progress towards SDG 6 at global, regional and national levels. Launched

A new Global Commission on Adaptation report has found that investing $1.8 trillion globally from 2020 to 2030 in climate adaptation in five key areas could yield $7.1 trillion in net benefits. Leaders from the Global Commission on Adaptation call on governments and businesses to take urgent action to innovate and advance climate adaptation solutions
Latest projects and contracts
Browse our constantly updated repository of water industry projects and contracts from around the world.
Cairo Water Week (CWW) is set to become an annual event following on from the success of the inaugural week in 2018. The 2nd Cairo Water Week will take place on October 20-24, 2019 in Cairo, Egypt under the auspices of H.E. Mr. Abdel Fatah El-Sisi, President of the Arab Republic of Egypt.  and will

The first Aquatech Innovation Forum set for Monday 4 November is nearing completion, with 30 speakers, including 15 water utilities, confirmed to speak and two 'Unconferenced' sessions where the agenda and speakers rise from the audience, guarantee disruption and the Spanish company GoAigua signed as 'Headline Sponsor' With more than four months to go until

Global water technology company Xylem will showcase its portfolio of "decision intelligence" tools which harness the power of digital technologies to transform utility economics and operations at next week's Global Leakage Summit in London. Xylem said that as global water challenges intensify, new approaches are needed to create a step change improvement in water system