Join the WaterBriefing Global network to get access to the latest news, intelligence, analysis and reports on global water and wastewater markets.
Stay at the forefront of global water industry developments by becoming part of our network of water industry professionals and experts. Utilize our suite of services and reports to grow your business by expanding your international presence.
GLOBAL SCOPE
In-depth region-specific reports.
INFORMATION
Up-to-date news and projects from around the world.
Gain access to international business opportunities.
ESSENTIAL SERVICES
A single destination for all your water industry needs.
WaterBriefing Global – WBG – is an online intelligence portal delivering daily news, analysis and insight on the global water and waste water sector.
WBG has been developed with the sole aim of meeting the needs of water industry professionals worldwide, building on the success and reputation of its UK affiliate company WaterBriefing.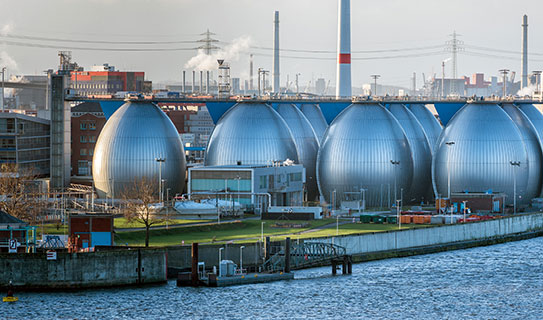 News
Stay up to date with international headlines and water industry news.
In February 2020 ACWA Power signed a Memorandum of Understanding (MoU) with the Ministry of Housing, Utilities & Urban Communities and Ministry of Electricity and Renewable Energy represented by Egyptian Electricity Holding Company. The ceremony took place at the headquarters of the Egyptian Cabinet of Ministers in Cairo. Among those who signed the MoU were;

UK Deputy High Commissioner Mike Nithavrianakis and chairman of Pakistan Water and Power Development Authority (WAPDA) Lt Gen Muzammil Hussain met in February 2020 to discuss topics relating to water and hydropower sectors in Pakistan and their joint cooperation for executing WAPDA projects. During the meeting Lt Gen Muzammil Hussain stated that the Authority (WAPDA)

Nestlé has announced the signing of the European Plastics Pact which will help to make 100% of its packaging recyclable or reusable and reduce its use of virgin plastics by one third by 2025. It also brings Nestlé closer to its vision that none of its packaging, including plastics, ends up in landfill nor in
Latest projects and contracts
Browse our constantly updated repository of water industry projects and contracts from around the world.
The UAE has become a prominent destination worldwide for foreign direct investment entrepreneurship and a global economic hub primarily due to the country's progressive and robust infrastructure and which has played an important part overall in the sustainable development process. The government of Dubai aims to achieve the goals of the Dubai Plan 2021 part

The Mohammed bin Rashid Al Maktoum Global Water Award was originally launched by HH Sheikh Mohammed bin Rashid Al Maktoum to encourage research institutions, individuals, and innovators from around the world to develop sustainable and innovative solutions to water scarcity that use solar power. SUQIA (The UAE Water Aid Foundation), one of Mohammed bin Rashid

A new report released by the World Economic Forum at its annual meeting in Davos which takes place this week is warning that $44 trillion of economic value generation – over half the world's total GDP – is moderately or highly dependent on nature and its services and, as a result, exposed to risks from