Join the WaterBriefing Global network to get access to the latest news, intelligence, analysis and reports on global water and wastewater markets.
Stay at the forefront of global water industry developments by becoming part of our network of water industry professionals and experts. Utilize our suite of services and reports to grow your business by expanding your international presence.
GLOBAL SCOPE
In-depth region-specific reports.
INFORMATION
Up-to-date news and projects from around the world.
Gain access to international business opportunities.
ESSENTIAL SERVICES
A single destination for all your water industry needs.
WaterBriefing Global – WBG – is an online intelligence portal delivering daily news, analysis and insight on the global water and waste water sector.
WBG has been developed with the sole aim of meeting the needs of water industry professionals worldwide, building on the success and reputation of its UK affiliate company WaterBriefing.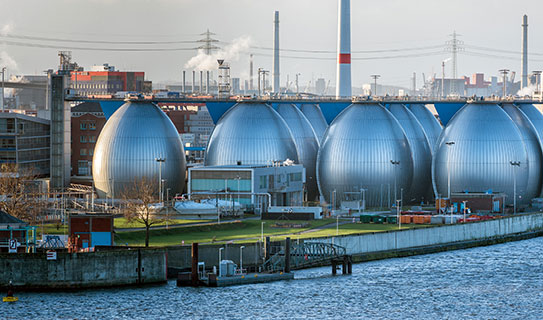 News
Stay up to date with international headlines and water industry news.
An investment of $33 million by the African Development Bank (AFDB) for a water and sewerage improvement project in Bulawayo, Zimbabwe has entered its final phase and is expected to be completed by the third quarter of 2020. The main goal of the Bulawayo Water and Sewerage Services Improvement Project (BWSSIP) is to rehabilitate and

In an attempt to decrease the amount of burst pipes and leakages from within its network, Severn Trent Water is experimenting with the use of fiber optic cables. In order to assess its 'listening" abilities the company (headquartered in Coventry UK) has currently put in place 750m of fiber optic in a live division of

In February 2020 ESG Operations announced a public and private partnership agreement (PPP) with public utility company Eatonton-Putnam Water & Sewer Authority (EPWSA) located in Georgia,US. ESG Operations is an organization working in partnership with municipal and private sector providing full-service operation, maintenance, management, and consulting services across the Southeast of the US. Subject to
Latest projects and contracts
Browse our constantly updated repository of water industry projects and contracts from around the world.
The UAE has become a prominent destination worldwide for foreign direct investment entrepreneurship and a global economic hub primarily due to the country's progressive and robust infrastructure and which has played an important part overall in the sustainable development process. The government of Dubai aims to achieve the goals of the Dubai Plan 2021 part

The Mohammed bin Rashid Al Maktoum Global Water Award was originally launched by HH Sheikh Mohammed bin Rashid Al Maktoum to encourage research institutions, individuals, and innovators from around the world to develop sustainable and innovative solutions to water scarcity that use solar power. SUQIA (The UAE Water Aid Foundation), one of Mohammed bin Rashid

A new report released by the World Economic Forum at its annual meeting in Davos which takes place this week is warning that $44 trillion of economic value generation – over half the world's total GDP – is moderately or highly dependent on nature and its services and, as a result, exposed to risks from