Join the WaterBriefing Global network to get access to the latest news, intelligence, analysis and reports on global water and wastewater markets.
Stay at the forefront of global water industry developments by becoming part of our network of water industry professionals and experts. Utilize our suite of services and reports to grow your business by expanding your international presence.
GLOBAL SCOPE
In-depth region-specific reports.
INFORMATION
Up-to-date news and projects from around the world.
Gain access to international business opportunities.
ESSENTIAL SERVICES
A single destination for all your water industry needs.
WaterBriefing Global – WBG – is an online intelligence portal delivering daily news, analysis and insight on the global water and waste water sector.
WBG has been developed with the sole aim of meeting the needs of water industry professionals worldwide, building on the success and reputation of its UK affiliate company WaterBriefing.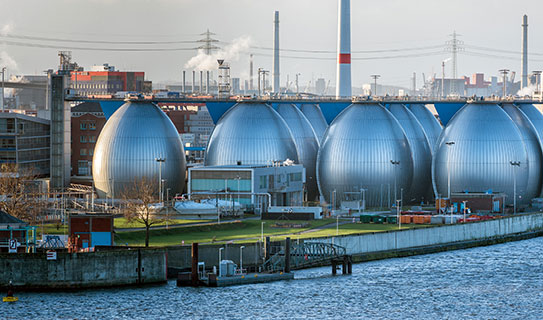 News
Stay up to date with international headlines and water industry news.
The World Meteorological Organization (WMO) has officially evaluated temperature record extremes of 54.0 °C at two locations, one in Mitribah, Kuwait, on 21 July 2016 and a second in Turbat, Pakistan, on 28 May 2017. In its most intensive evaluation ever undertaken, the WMO Archive of Weather and Climate Extremes, has verified the Mitribah observation

VINCI Construction, through its subsidiary Freyssinet*, is launching Concreative, a new company focused on 3D printing of high-performance concrete. The company offers a fully integrated service, from design to on-site installation. In the first stage of its expansion, Concreative has this inaugurated a first design-build factory in Dubai to meet future demand in the regional

Global water technology company Xylem will showcase its portfolio of "decision intelligence" tools which harness the power of digital technologies to transform utility economics and operations at next week's Global Leakage Summit in London. Xylem said that as global water challenges intensify, new approaches are needed to create a step change improvement in water system
Latest projects and contracts
Browse our constantly updated repository of water industry projects and contracts from around the world.
Global water technology company Xylem will showcase its portfolio of "decision intelligence" tools which harness the power of digital technologies to transform utility economics and operations at next week's Global Leakage Summit in London. Xylem said that as global water challenges intensify, new approaches are needed to create a step change improvement in water system

William Ruto, the Deputy President of Kenya is warning that climate change is the cause of shrinking water resources in the country. Opening the third annual Water Service Providers Association (WASPA) conference in Nairobi on Wednesday , he told delegates: "Climate change is causing poor and delayed rainfall that in the end result to poor

The 'Expo dividend' from Expo 2020 Dubai, the largest event ever to be held in the Arab World,  will spur economic growth and support jobs for years to come, according to a new report. Expo 2020 Dubai's long term investment in the future of the country will boost its economy by AED 122.6 billion (USD