Join the WaterBriefing Global network to get access to the latest news, intelligence, analysis and reports on global water and wastewater markets.
Stay at the forefront of global water industry developments by becoming part of our network of water industry professionals and experts. Utilize our suite of services and reports to grow your business by expanding your international presence.
GLOBAL SCOPE
In-depth region-specific reports.
INFORMATION
Up-to-date news and projects from around the world.
Gain access to international business opportunities.
ESSENTIAL SERVICES
A single destination for all your water industry needs.
WaterBriefing Global – WBG – is an online intelligence portal delivering daily news, analysis and insight on the global water and waste water sector.
WBG has been developed with the sole aim of meeting the needs of water industry professionals worldwide, building on the success and reputation of its UK affiliate company WaterBriefing.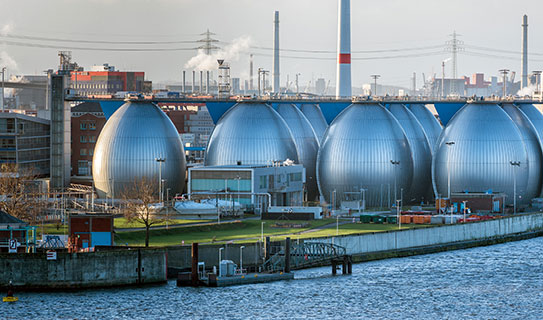 News
Stay up to date with international headlines and water industry news.
Construction work has begun on a pioneering hydrogen production facility in Adelaide, which will play a major role in South Australia's bid to become a global leader in certified green hydrogen. Australian Gas Networks has begun construction of its AU$11.4 million HyP SA hydrogen production facility at the Tonsley Innovation District in Adelaide – the

The European Investment Bank (EIB) and the Flemish wastewater treatment company Aquafin have signed a new loan agreement for EUR 100 million. The new agreement is for the first tranche of the eleventh framework agreement between the two parties, which has a total value of EUR 200 million. The loan is the eleventh agreement between

A new report is warning that Europe will not achieve its 2030 goals without urgent action during the next 10 years to address the alarming rate of biodiversity loss, increasing impacts of climate change and the over-consumption of natural resources. Europe faces environmental challenges of "unprecedented scale and urgency", according to the European Environment Agency's
Latest projects and contracts
Browse our constantly updated repository of water industry projects and contracts from around the world.
Alison Ireland, WaterBriefingGlobal's roving report, takes a look at what was on offer at this year's Aquatech Amsterdam. Alison Ireland: Four days of the latest water trends, products and services brought together international delegates for workshops, inspirational keynotes, educational presentations and networking during this year's Aquatech Amsterdam, held (almost) in the heart of the city

The International Desalination Association's (IDA) 2019 World Congress hosted by DEWA at the Dubai International Convention and Exhibition Centre concluded with the presentation of the  IDA Presidential Award  to HE Saeed Mohammed Al Tayer CEO of DEWA. The theme of this year's congress, which was held under the patronage of HH Sheikh Hamdan bin Rashid

The Dubai Electricity and Water Authority (DEWA)has  announced the participation of 55 countries in the 21st Water, Energy, Technology, and Environment Exhibition (WETEX 2019), organised by DEWA, and the 4th Dubai Solar Show, the region's largest solar energy exhibition. The two exhibitions will be held next week from 21-23 October 2019 at the Dubai International