AFDB unites with SWA to launch a campaign for safe and accessible water amid COVID-19 pandemic
May 19, 2020
Posted by:

Lyn Wilson

Category:

Environmental, Global, Investment and Finance, Water Issues, Africa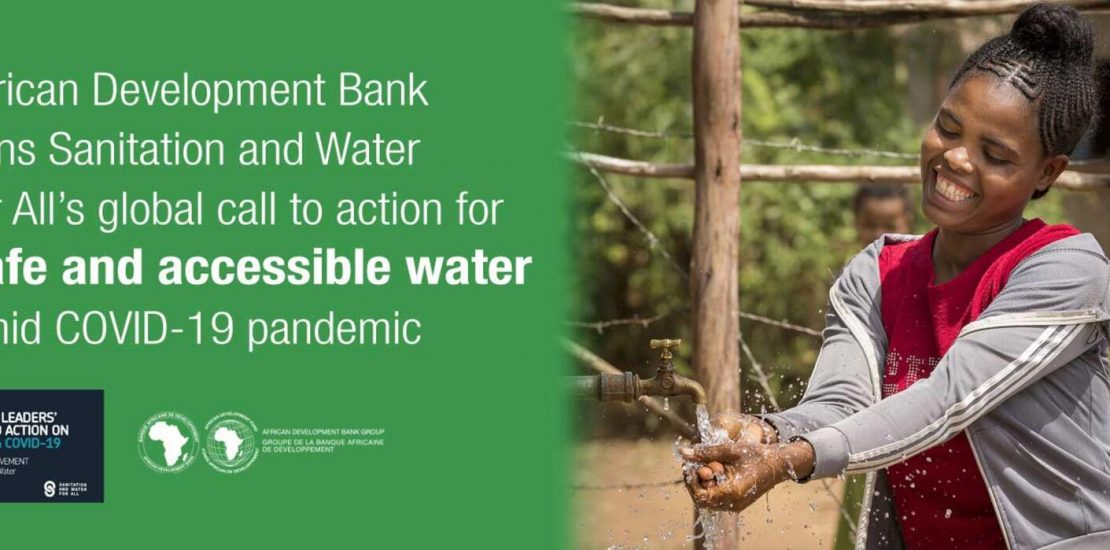 A global campaign to increase the ability to access running  water and sanitation– a vital part of the fight against the COVID-19 pandemic – was launched in May 2020 by Sanitation and Water for All (SWA) which is  an alliance between governments, benefactors, community societies and several development partners .
Over 50 Heads of State, leaders of United Nations agencies, International Financial Institutions, civil society, the private sector and academic institutions have endorsed the urgency to concentrate more fully on water, sanitation and hygiene in the battle against the pandemic.
The organization has assessed that globally  40% of people lack rudimentary facilities for handwashing  in their homes with soap and water. In Africa alone (according to Dr. Jennifer Blanke, Bank Vice President for Agriculture, Human and Social Development) 400 million people lack access to safe water and nearly 800 million do not have access to basic handwashing facilities.
SWA's High-level Chair, Kevin Rudd said:
"Access to clean water and sanitation is absolutely crucial to slow the spread of COVID-19. This is particularly important in countries with fragile healthcare systems or where social distancing is harder."
The African Development Bank (AFDB) has taken the lead in African responses to the crisis and has addressed the issue by making up to $10 billion available to governments and the private sector from its COVID-19 Response Facility.
During the last 10 years approximately 52 million Africans have gained access to improved water supply and sanitation services due to an investment made by the AFDB of roughly $6.2 billion during that decade. The Bank also mobilized an estimated $150 million in climate finance from the Global Environmental Facility and the Green Climate Fund to co-finance water sector projects.
The SWA stated that:
"COVID-19 is not the first and will not be the last epidemic that countries will face. Resilience to future crises depends on actions taken now, as well as on policies, institutions and capacity put in place during normal times. Let us ensure this threat is not a missed opportunity to achieve our vision of universal access to water, sanitation and hygiene."
Tags