Australian firm Hunter Water extends partnership with TaKaDu to improve water efficiency
June 18, 2020
Posted by:

Elaine Coles

Category:

Companies, Technology & Innovation, Australasia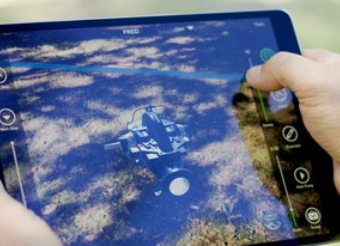 Hunter Water - digital utility
The second largest water utility in New South Wales, Australia, Hunter Water Corporation, has extended and expanded the use of its TaKaDu's Central Event Management (CEM) solution as part of its concerted efforts to achieve total water efficiency.
Serving around 600,000 people, Hunter Water is using TaKaDu's CEM solution to provide greater visibility of its water network, tackle data sources and reduce water loss.
Glen Robinson, Acting Executive Manager Service Delivery for Customers at Hunter Water, said:
"We are committed to improving our customer experience and delivering great services via the use of digital technologies (data and analytics) and the CEM solution of TaKaDu is an important part of achieving that objective. Our experience over the past two years has shown us that by using TaKaDu's CEM, we can extract the most value from all our data sources and address issues like leaks, bursts and faults in almost real-time."
TaKadu's cloud-based service enables utilities to detect, analyse and manage network events and incidents such as leaks, bursts, faulty assets, telemetry and data issues, operational failures, and more.
Udi Geismar, TaKaDu's VP Enterprise Solutions, commented:
"Hunter Water is recognized as one of the most progressive water utilities in Australia. We're delighted to continue this important partnership with them, extending our service to larger parts of their network in the coming years. It's encouraging to see how Hunter Water are taking important strides towards water efficiency using digital solutions like ours to drive operational change and empower their workforce."
State Owned Corporation Hunter Water provides drinking water, wastewater, recycled water and some stormwater services to a population approaching 600,000 people in homes and businesses across the Lower Hunter.
TaKaDu's cloud-based SaaS platform brings together huge amounts of information in an easy-to-use, flexible and scalable solution.
Converting raw data into knowledge using big data analytics and algorithms, TaKaDu's IoT solution is operational 24/7 in leading water utilities in 12 countries.
Tags