California: 13 dead after flash floods and mudslides
September 24, 2018
Posted by:

administrator

Category:

Environmental, North America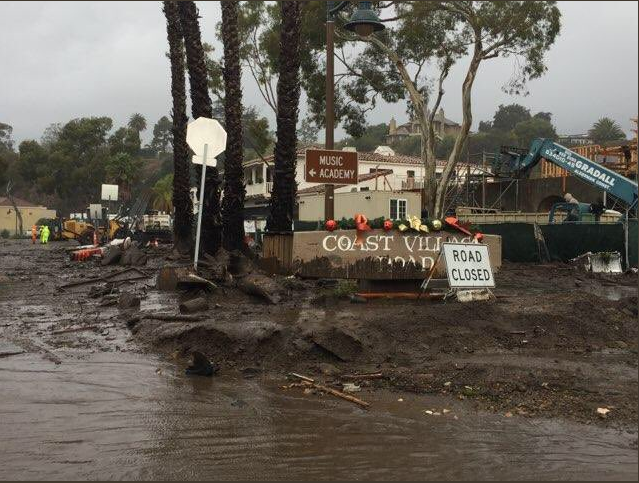 Santa Barbara County Sheriff's Office has confirmed that 13 people were killed in the Montecito area of California when a powerful storm hit early this morning, causing flash floods which generated massive flows of mud and debris.
Search and rescue efforts are currently continuing to locate victims from debris flow with numbers of missing and injured expected to rise further.
The death toll is at 13 with more than 160 people injured and there are people still missing and unaccounted for.
Evacuation orders were issued for several areas on Monday, January 8, 2018 ahead of the approaching winter storm. The heavy rains in Southern California will continue until early this evening causing flooding across portions of California and the Southwest .
The weather has caused significant impacts within the communities of Montecito, Carpinteria and Summerland. Multiple road closures are in effect due to debris, downed power lines and flooded roadways, including a 30 mile-long section of the 101 freeway between Montecito and Santa Barbara. The mudslides have washed away dozens of cars, uprooted trees and destroyed homes.
For safety reasons, natural gas supply has been shut off to most parts of Montecito in order to repair the distribution system. Most parts of the community of Montecito will also be without potable water, electricity, and sanitation for an unknown/extended period of time due to the storm.
Santa Barbara County residents are being urged to stay off the roads to allow emergency operations to take place in areas impacted by the storm. The public is also being advised Take protective actions to stay safe, including sheltering-in-place or seeking high ground, avoiding power lines and trees, staying off roads and highways, and not attempting to drive across flowing water or mud.
In order to facilitate the ongoing rescue and recovery operation in Montecito and the surrounding areas, the Santa Barbara County Sheriff has declared a public safety exclusion zone and appealed to the public to stay out of the area so that rescuers can do their jobs.
Tags