China issues yellow alert for more heavy rain in wake of recent floods
June 25, 2020
Posted by:

Elaine Coles

Category:

Water Issues, Asia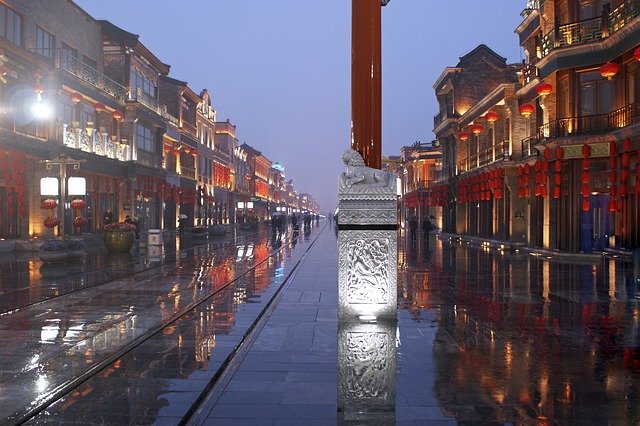 The National Meteorological Center of China has issued a yellow alert for more heavy rain this week as a burst of heavy rain is forecast to hit most parts of southern and eastern parts of China from Sunday to Thursday, which also will increase the risk of disasters.
The Center has estimated that this latest round of heavy rainfall will batter more than 10 regions consecutively, including the provinces of Guizhou, Anhui, Jiangsu, Jiangxi, and Zhejiang and the municipalities of Chongqing and Shanghai.
In these areas, rain could reach 100 millimeters at the lowest point and up to 550 mm, with the likehood of high risks of disasters, including torrential floods in Guizhou, Hunan, Hubei, Jiangxi and Anhui provinces and Guangxi Zhuang autonomous region.
The yellow alert is the third highest in the Meteorological Center's ranking – experts have warned that outdoor electricity should be cut and outdoor operations should be suspended. The Center has also advised regional authorities to take steps to prevent floods, landslides and mud-rock flows.
China's State Flood Control and Drought Relief Headquarters has advised the Eastern provinces, including Jiangsu, Zhejiang and Anhui, to make solid flood-control and emergency rescue efforts to ensure the safety of people's lives and property,
South China entered the flood season on March 25, 12 days earlier than normal years, while rain in South of the Yangtze River Region started on June 1, 7 days earlier than in normal years. Since the flood season started China has been successively subjected to 9 regional rainstorm events. Daily rainfall figures in 120 counties have broken monthly historical records since the flood season started.
According to the official state news agency Xinhua, the latest floods and mudslides in south China have led to nearly 230,000 people being relocated and left dozens dead or missing.
Tags