China: newly revised water pollution law to enter into force
January 3, 2018
Posted by:

administrator

Category:

Environmental, Asia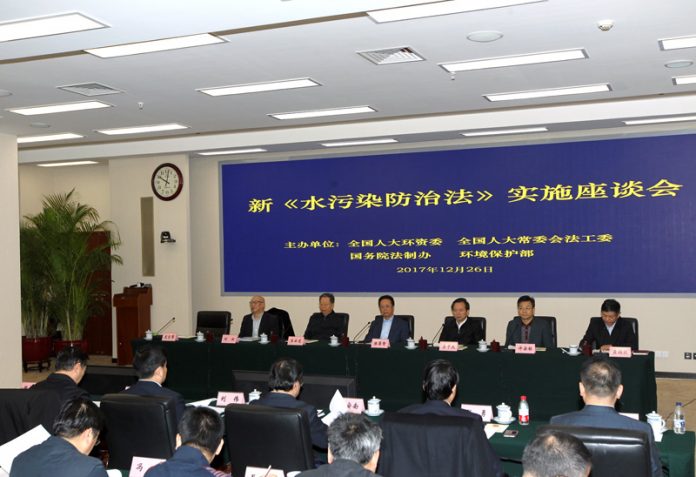 The newly revised water pollution prevention and control law in China entered into force on 1st January 2018.
Vice Chairperson of the NPC Standing Committee Chen Changzhi set out the key elements of the new law at a jointly held symposium of the Environment Protection and Resources Conservation Committee of the NPC, the Legislative Affairs Commission of the NPC Standing Committee, the Legislative Affairs Office of the State Council and MEP.
The new law gathers practices and experience of China in controlling water pollution and protecting the water environment, and is the legal basis for promoting water pollution control, tackling water environment issues, and safeguarding the immediate interests of the people, said Chen.
Chen urged governments at all levels and relevant departments to organize the study and enforcement of the new law and disseminate its main principles and institutions
He also requested that the people's congresses at all levels and their standing committees should urge and help the governments and departments at the same levels, the industry and the public to familiarize with the new law's basic philosophy and provisions.
Judicial departments should also exercise their judicial power and investigate any instances of environmental non-compliance.
Minister Li Ganjie told delegates at the symposium that the newly revised problem-oriented and target-oriented water pollution law had institutionalized and legalized the new and set out ten major measures to tackle water pollution, describing it as a powerful legal weapon to protect the water environment and address water pollution.
Tags