Cities from 5 continents selected to develop global water resilience framework
February 1, 2018
Posted by:

administrator

Category:

Environmental, Global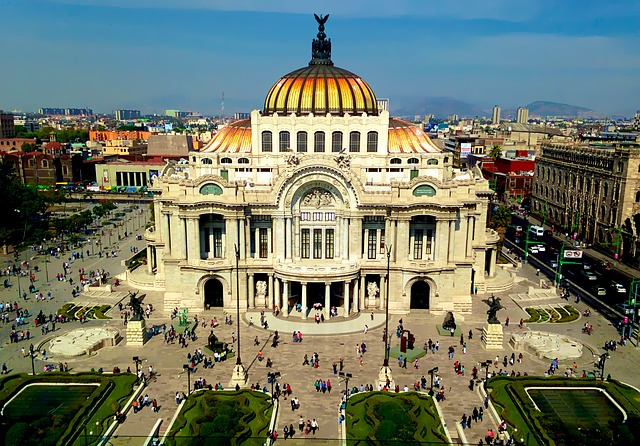 Cities from five continents – Amman, Cape Town, , Greater Miami and the Beaches, Hull and Mexico City – have been selected to contribute to the development of a global framework for water resilience.
The City Water Resilience Framework (CWRF), developed by Arup with support from The Rockefeller Foundation, will help cities better prepare for and respond to shocks and stresses to their water systems.
The development framework is being overseen by a Steering Group with representatives from The Rockefeller Foundation, 100 Resilient Cities, the World Bank, University of Massachusetts-Amherst, the Alliance for Global Water Adaptation (AGWA) and The Resilience Shift.
The cities were selected because they represent the range of water challenges facing cities around the world. They have also been selected because of their diversity in terms of size of population, geographic location and economic status and because of their commitment to taking a strategic approach to resilience.
The project will explore the specific water concerns of each city through field research and stakeholder interviews conducted with Arup. Data and findings will be used to establish qualitative and quantitative indicators to measure city water resilience, for use in any city anywhere.
The resulting City Water Resilience Framework will be a global standard for water resilience, which enables cities to diagnose challenges related to water and utilize that information to inform planning and investment decisions.
Amman, the capital city of Jordan with a population of 4 million, is not located near sources of water and regularly experiences drought. The city also experiences unusually heavy rains, leading to flooding in the lower-lying areas of the city.
Cape Town in South Africa with a population of 3.7 million has been experiencing severe drought, due to three years of low rainfall. Officials have warned that there are fewer than 90 days left before the city's water supply runs dry.
Mexico City, the largest of the cities participating, has a population of 21.3 million. The rapidly growing city is heavily reliant on underground aquifers, and is at serious risk of running out of water in the future. Mexico City is also located on land that was once a lake, making it particularly prone to flooding.
Greater Miami and the Beaches, with a population of 5.9 million, is a coastal location with a high groundwater table and complex canal system, making it particularly vulnerable to rising sea levels. Tidal flooding events are already becoming increasingly common, causing significant disruption.
Hull located in Yorkshire United Kingdom, has a population of 323,000. With 90 per cent of the city standing below the high-tide line it is particularly vulnerable to rising sea levels. The city has experienced extensive flooding in recent years.
Dr. Mark Fletcher, Arup Global Water Leader commented:
"A changing climate coupled with rapid urbanisation is increasing the frequency of water related crises facing cities. Increasingly, unpredictable rainfall, flooding and droughts are impacting cities across their water cycle. To develop a global framework we've selected five diverse cities, all facing very different water challenges. By understanding a wide range of issues, being played out in different contexts, we will be able to help all cities to understand how to assess the risks they are facing, and how to prioritise action and investments to become more resilient."
"Of the more than 1,000 applications for the 100 Resilient Cities Network, more than 60% indicated challenges with water – too much or too little – as critical resilience risks," said Andrew Salkin, Senior Vice President of City Solutions at 100 Resilient Cities. "There is tremendous opportunity for the cities in this cohort to provide lessons and expertise to the many cities around the world grappling with water challenges."
Pioneered by The Rockefeller Foundation, 100 Resilient Cities (100RC) helps cities around the world become more resilient to the physical, social, and economic challenges that are a growing part of the 21st Century. 100RC provides assistance through: funding for a Chief Resilience Officer in each member city who will lead the resilience efforts; resources for drafting a resilience strategy; access to private sector, public sector, academic, and NGO resilience tools; and membership in a global network of peer cities to share best practices and challenges.
Tags