Countdown to Cape Town's water supply "Day Zero" continues
January 29, 2018
Posted by:

administrator

Category:

Environmental, Africa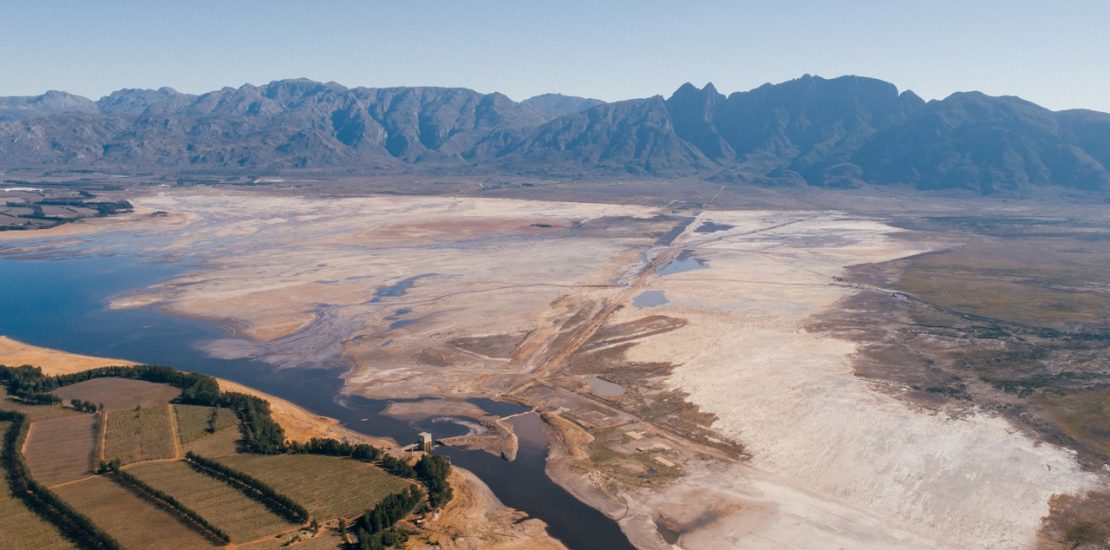 With currently no end in sight for Cape Town's water crisis as the countdown for the world's first major city to face water supply "day zero" continues, the City is today activating the Disaster Operations Centre (DOC) to execute its Water Disaster Plan.
Day Zero  – when the City's dams reach a collective level of 13.5% and the day the City will turn off almost all taps – has now been brought forward to 12th April from 21st April 2018.
The City's Executive Mayor Patricia De Lille said Day Zero now likely to happen and that the crisis has reached a new severity necessitating a series of new emergency measures.
Cape Town inhabitants will now be limited to 50 litres of water per person per day for the next 150 days and the city is planning to introduce a punitive tariff to force high users to reduce demand.
The city is moving to the new Level 6B restrictions, which will come into effect on 1 February 2018, to make up for "many months" of missing the 500 million litre per day collective consumption target.
The new daily collective consumption target is now 450 million litres per day. This will be in place for 150 days after which the City will reassess the situation. The Level 6B restrictions will also limit irrigation using boreholes and wellpoints.
"60% of Capetonians won't save water – they must now be forced to do so"
The Mayor said that as 60% of Capetonians won't save water "they must now be forced to do so", commenting:
"It is quite unbelievable that a majority of people do not seem to care and are sending all of us headlong towards Day Zero. At this point we must assume that they will not change their behaviour and that the chance of reaching Day Zero on 21 April 2018 is now very likely."
"The people who are still wasting water seem to believe that Day Zero just can't happen or that the City's seven augmentation projects – set to produce around 200 million litres per day – will be enough to save us. This is not the case and, while our water augmentation programme will make Cape Town more water resilient in the future, it was never going to be enough to stop Day Zero."
"We can no longer ask people to stop wasting water. We must force them. We have listened to the comments of thousands of residents asking for fairness. Council will on Friday be voting on a punitive tariff that will charge residents exponentially higher rates for water usage above 6 000 litres per month."
More emergency measures needed despite earlier actions
The City has already brought additional water from the Molteno Reservoir in Oranjezicht and the Atlantis Aquifer, with two million and five million litres per day from these sources respectively.
Seven projects were already under way in the first phase of work to increase water resources, including:
Monwabisi, Strandfontein, the V&A Waterfront, and Cape Town Harbour desalination plants;
the Atlantis and Cape Flats Aquifer projects;
the Zandvliet water recycling project to produce an additional 144 million litres per day between February and July last year, with the yield from these projects rising incrementally in the months thereafter;
12 projects in the advanced stage of planning that are ready to proceed if required.
In recent months the City has been working to reduce demand through advanced pressure management and massively ramping up the installation of water management devices at high consumption households.  Leakage teams are also significantly intensifying the leak detection and repair programme. Education and awareness campaigns are being rolling out and the use of the treated effluent system which offsets the use of the drinking water for non-potable purposes is being extended. Teams are working around the clock to deliver the emergency plan for desalination, groundwater and water reuse.
Mayor Patricia De Lille added:
"Cape Town, this is the moment where we can bring about the fundamental behaviour change that is needed to save us all from running out of water."
"The time to act for everyone's sake is now. So if we reduce the demand enough now, we can still get our water delivered to our houses and not have to queue daily for our allocation."
Advanced Day Zero preparation
The City has also advanced its planning for Day Zero with approximately 200 sites having been assessed – local collection points this week so that communities can begin preparing for that eventuality.
Detailed Day Zero contingency plans will also be made available soon to answer all questions that residents and businesses might have.
The City said it now needs to be prepared for a scenario where it takes control of the City's water supply in order to extend it into the winter months – water supply to taps will be shut off when dams reach a collective level of 13.5%, except to key commercial areas and institutions such as hospitals. Once this happens, residents will be able to access water from collection points across the City. Each resident will be allocated 25 litres of water a day.
The water collection points, which have been the focus of attention over the past weeks, are described as a means of last resort. Water tankers will be used to deliver water to vulnerable groups such as old age homes and care facilities.
To ensure security of the Water Collection Points, the City is categorising them in terms of High Risk, Medium Risk and Low Risk – the deployment of security staff to the sites will be aligned to this rating. The services included in the deployment will be SAPS, Metro police, traffic and law enforcement, together with involving community neighbourhood watches where feasible.
Tags