€1.4m EU funds technology to remove micropollutants from wastewater at airports & petrochem plants
February 27, 2018
Posted by:

administrator

Category:

Technology & Innovation, Europe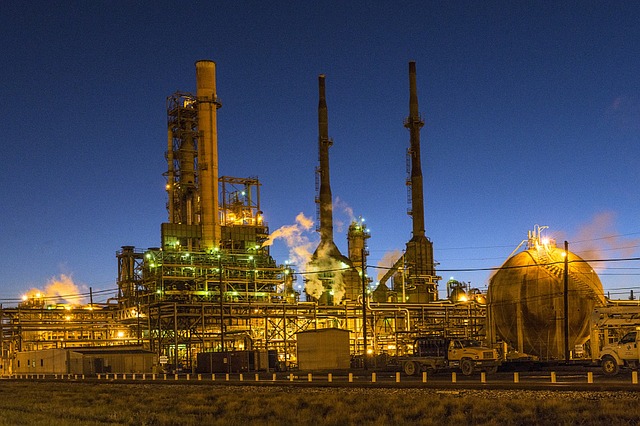 An EU grant for €1.4 million will help a UK startup company to accelerate the commercialisation of technology to remove micropollutants from wastewater – CGM is being targeted for use at commercial airports and petrochemical plants.
CustoMem, a startup company founded in 2015 by two Imperial College London graduates, Henrik Hagemann and Gabi Santosa, has received a substantial €1.4 million grant from the Horizon 2020 SME Instrument that will accelerate its pilot phase.
The award will enable the company to bring its next generation granular media, optimised to capture and recycle specific challenging micropollutants found in industrial waste water, to market.
"This is a game-changing grant for us," explained CustoMem CEO Henrik Hagemann. "Our products' superior performance and cost-effectiveness have been validated in our laboratory and initial trials with clients. This grant enables us to scale up to industrial pilot trials of greater than 100 m3/day flow rates."
"With under 3 percent of all applicants securing a grant, our success demonstrates confidence in our company, our product and the quality of CustoMem's team. As part of the award, we will continue to receive mentoring from world renowned experts and critical business acceleration services including linking us to potential customers and investors."
The award to CustoMem is funded through the Horizon 2020 SME Instrument, part of the European Innovation Council, supporting top class innovators and entrepreneurs. Horizon 2020 offers funding and additional support for breakthrough ideas with the potential to create new markets or revolutionise existing ones.
CustoMem, based at the Imperial College Innovation Hub in London, has combined its leading expertise in biomaterials and synthetic biology to create CGM (CustoMem Granular Media). The novel bio-adsorbent can selectively capture micropollutants, like Perfluorinated Compounds (PFCs) from wastewater in standard steel tank processing equipment that provides significant cost savings to customers compared with traditional adsorbent materials like anion-exchange media and granular activated carbon.
Captured waste is disposed of safely as CGM can be chemically regenerated using a non-hazardous proprietary wash whereby the capture pollutants are removed and safely disposed of or repurposed. Crucially, CGM's optimised performance allows faster flowrates and saves floorspace, utilising up to four times less plant footprint than activated carbon solutions.
CGM is being targeted for use at commercial airports, petrochemical plants and is particularly relevant to navy and air force bases where Aqueous Film Forming Foams (AFFFs) for firefighting are indispensable for safety reasons. However, these AFFFs contain PFCs that are carcinogenic and persistent in the environment. The CGM product can treat these industries' industrial wastewater and help restore legacy contamination sites, thus preventing leaching into drinking water and agricultural land.
As part of CustoMem's plans for accelerated commercialisation, CustoMem receives mentorship from a number of specialists in its field including Dr Rita Glenne, chief technology officer, Reactive Metal Particles AS; Dr Steve Gluck, former technology Fellow at Dow Water and Process Solutions and current scientific advisor to a number of water and wastewater companies; Dr Steve Colley, former Director of Johnson Matthey Water Technologies; and Dr Tali Harif, Innovation portfolio manager at Severn Trent Water and previously head of the water treatment business unit at water and environmental consultants WRC.
Dr Gluck, who has just spent eight months working with CustoMem, commented:
"I am hugely impressed with the strength and the commitment which exists within this young company. CustoMem is now crystalizing its strategy and media performance for scale-up deployments."
"We are already undertaking initial testing with a number of companies and organisations including two commercial European airports," said CustoMem's Henrik Hagemann. "Following this EC grant we are now ready to upscale and are actively welcoming partners to trial our solution on-site."
Tags