Echo takes billing software global with first Australian water sector client
October 31, 2018
Posted by:

administrator

Category:

Technology & Innovation, Australasia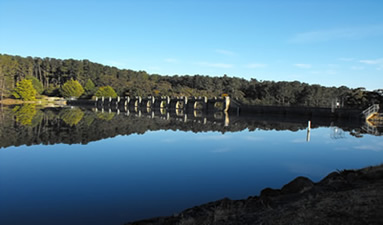 Following the launch of Aptumo, an innovative new SaaS billing software solution, outsourced utilities customer engagement specialist, Echo Managed Services, has secured its first international contract with Coliban Water in Victoria, Australia.
Forming part of a wider transformation project across the water company's customer and stakeholder managements systems, the contract will see Coliban Water replacing its existing billing platform with Aptumo – an innovative, cloud-based, utility customer billing software solution.
Built on the Salesforce platform and designed to evolve with ease, the new system will help Coliban Water to maintain positive relationships with its customers through improving and personalising the billing experience.
Coliban Water is one of the larger regional urban water corporations in Victoria, Australia, covering approximately 20% of the region.
Amanda Finnis, CIO of Coliban Water, commented:
"We needed an information management system that is easy to use, provides accurate data, has rich reporting capabilities and allows our customers to engage with us how and when they want. We also wanted to generate efficiencies throughout the business to allow us headspace for innovation. Aptumo was the ideal solution. We were impressed by Echo's specialist utility knowledge, as well as the scope to adapt the platform to our needs both now and in the future."
Nigel Baker, managing director of Echo Managed Services, said:
"Billing is an extremely important part of the customer journey, so it's great to see that forward-thinking suppliers like Coliban Water are future-proofing their systems with dynamic software like Aptumo. Having been at the heart of the highly-regulated UK utilities sector for over 20 years, we have a deep understanding of what clients and their customers need – and we're looking forward to the project ahead."
Tags