EU reaches the Aichi target of protecting 10% of Europe's seas
December 10, 2018
Posted by:

administrator

Category:

Environmental, Europe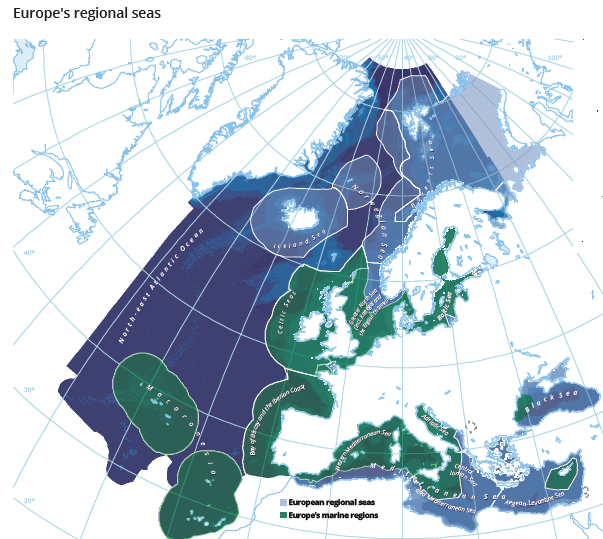 In line with the global Aichi target, a total of 10.8 % of the surface of Europe's seas was designated as marine protected areas by the end of 2016, according to a European Environment Agency (EEA) assessment published today.
This means the EU has reached the global Aichi target of protecting at least 10 % of coastal and marine areas by 2020. However, the EEA analysis also shows that the protected area networks are skewed towards coastal waters and do not sufficiently cover the deep sea.
The EEA briefing 'Marine Protected Areas' shows the EU's progress on achieving the Aichi target 11 of designating at least 10 % of Europe's seas as marine protected areas. These areas are set to safeguard marine biodiversity and ecosystems.
From 2012 to 2016, the coverage of marine protected areas improved in nine out of ten European regional seas, the assessment shows. By 2016, 10.8 % of Europe's seas were covered by protection zones, ranging from 27.1% of the Greater North Sea to 2.6% of the Aegean-Levantine Sea.
The assessment highlights that protected areas cover coastal waters much better than offshore waters and gaps still exist. This means that the network is not yet fully covering all marine habitats. Moreover, half of the protected areas are under 30 km2, which means that many of them are too small to fully support the functioning of the marine ecosystems and the services they provide to our societies.
Previous EEA assessments have shown that the ecological state of Europe's seas is not good, mainly due to a wide range of pressures, including overfishing, climate change and chemical pollution.
The Aichi targets were established in 2010 under the aegis of the Convention on Biological Diversity.
Target 11 states:
"By 2020, at least 17 per cent of terrestrial and inland water, and 10 per cent of coastal and marine areas, especially areas of particular importance for biodiversity and ecosystem services, are conserved through effectively and equitably managed, ecologically representative and well connected systems of protected areas and other effective area-based conservation measures, and integrated into the wider landscapes and seascapes."
Click here to download the briefing
Tags