Home
News
Environmental
Europe
European Commission calls for enforcement to be stepped up across Europe to restore freshwater ecosystems
European Commission calls for enforcement to be stepped up across Europe to restore freshwater ecosystems
May 25, 2020
Posted by:

Elaine Coles

Category:

Environmental, Europe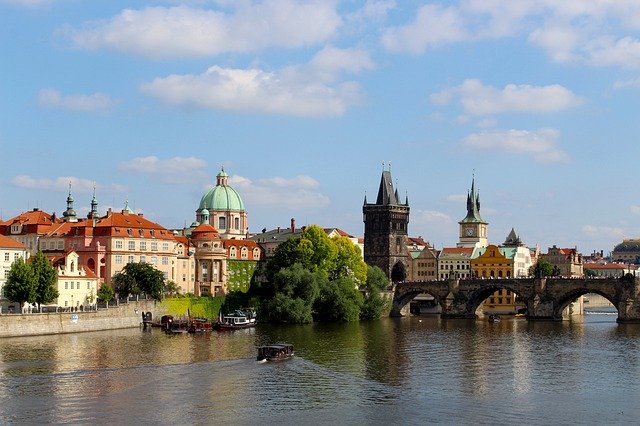 The European Commission is calling for enforcement to be stepped up  across Europe to restore freshwater ecosystems and the natural functions of rivers in order to achieve the objectives of the Water Framework Directive.
The call comes in a comprehensive new Biodiversity Strategy published by the Commission this week which says the EU's legal framework on water is ambitious but implementation is lagging behind and enforcement must be stepped up.
According to the Commission, this can be done by removing or adjusting barriers that prevent the passage of migrating fish and improving the flow of water and sediments.
The Biodiversity Strategy says  to help make this a reality, at least 25,000 km of rivers will be restored into free-flowing rivers by 2030 through the removal of primarily obsolete barriers and the restoration of floodplains and wetlands. Technical guidance and support to the Member States to identify sites and help mobilise funding will be provided by the Commission in 2021.
The Commission also wants to see member State authorities review water abstraction and impoundment permits to implement ecological flows in order to achieve good status or potential of all surface waters and good status of all groundwater by 2027 at the latest, as required by the Water Framework Directive. To that effect, the Commission will provide technical support to Member States on their measures by 2023.
The Strategy also says there is an urgent need to bring back at least 10% of agricultural area under high-diversity landscape features to provide space for wild animals, plants, pollinators and natural pest regulators. These include, inter alia, buffer strips, rotational or non-rotational fallow land, hedges, non-productive trees, terrace walls, and ponds.
This will help to enhance carbon sequestration, prevent soil erosion and depletion, filter air and water, and support climate adaptation.
According to the Commission, overall, large-scale river and floodplain restoration investments can provide a major economic boost for the restoration sector and for local socioeconomic activities such as tourism and recreation. At the same time, these investments can improve water regulation, flood protection, nursery habitats for fish, and the removal of nutrient pollution.
The Commission is also planning to put forward a new EU Chemicals Strategy for Sustainability, together with a Zero Pollution Action Plan for Air, Water and Soil to tackle pollution which it sees as a key driver of biodiversity loss.
The Biodiversity Strategy says that while the EU has a solid legal framework in place to reduce pollution, greater efforts are still required. Biodiversity is suffering from the release of nutrients, chemical pesticides, pharmaceuticals, hazardous chemicals, urban and industrial wastewater, and other waste including litter and plastics.
The Commission will also promote the goal of zero pollution from nitrogen and phosphorus flows from fertilisers through reducing nutrient losses by at least 50%, while ensuring that there is no deterioration in soil fertility. This will result in the reduction of use of fertilisers by at least 20%, according to the Biodiversity Strategy – to be achieved by implementing and enforcing relevant environmental and climate legislation in full, identifying with Member States the nutrient load reductions needed to achieve these goals.
To this end, the Commission will work with Member States to develop an Integrated Nutrient Management Action Plan in 2022.
Commissioner for the Environment, Oceans and Fisheries Virginijus Sinkevičius said:
"Nature is vital for our physical and mental wellbeing, it filters our air and water, it regulates the climate and it pollinates our crops. But we are acting as if it didn't matter, and losing it at an unprecedented rate. This new Biodiversity Strategy builds on what has worked in the past, and adds new tools that will set us on a path to true sustainability, with benefits for all. The EU's aim is to protect and restore nature, to contribute to economic recovery from the current crisis, and to lead the way for an ambitious global framework to protect biodiversity around the planet."
Funding of EUR 20 billion/year will be unlocked for biodiversity through various sources, including EU funds, national and private funding.
The European Commission is planning to put forward a proposal for legally binding EU nature restoration targets in 2021 to restore degraded ecosystems, in particular those with the most potential to capture and store carbon and to prevent and reduce the impact of natural disasters.
This will identify the conditions in which the targets must be met, as well as the most effective measures to reach them. The impact assessment will also look at the possibility of an EU-wide methodology to map, assess and achieve good condition of ecosystems so they can deliver benefits such as climate regulation, water regulation, soil health, pollination and disaster prevention and protection.
Click here to download the Biodiversity Strategy
Tags