GUTERMANN and TaKaDu collaborate on data-driven fixed network leakage solution
April 4, 2018
Posted by:

administrator

Category:

Global, Technology & Innovation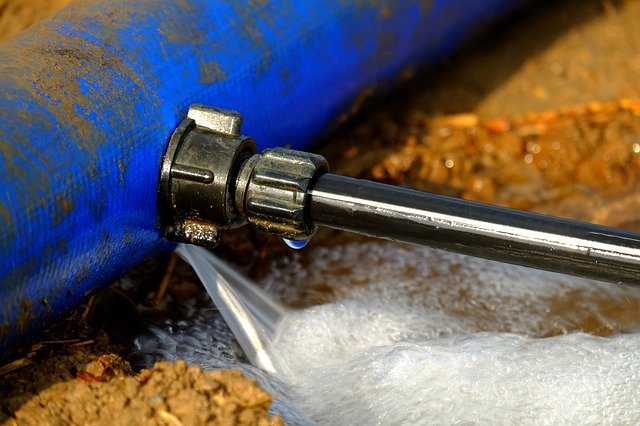 TaKaDu, a global leader in Integrated Event Management solutions for the water industry, and GUTERMANN, a world leader in acoustic leak detection technology, are teaming up to deliver a comprehensive data-driven fixed network leakage solution.
TaKaDu's Event Management platform is now  being seamlessly integrated with GUTERMANN's fixed network acoustic leak detection technology to provide a comprehensive solution for water loss reduction.
Uri Gutermann, Head of Business Development & CFO, GUTERMANN, said:
"With our constant focus on innovation, we strive to provide utilities with the best possible tools for efficient non-revenue water reduction. Our collaboration with TaKaDu is therefore another stepping stone in GUTERMANN's strategy to make water leakage a central theme for utility managers and to facilitate a more transparent and holistic view on leaks and pipe bursts and how they are handled."
"Combining the automatically correlated and pinpointed leak locations from our acoustic sensor network with TaKaDu's big data analytics and event management offers joint customers the most reliable, precise and comprehensive solution for network management."
For joint customers, TaKaDu's Integrated Event Management platform can act as the central layer for all network events detected by both systems. Receiving alerts from two different sources will increase operational confidence about each event, save time and provide information for better decision making – enabling operational teams to validate and find the location of leaks more easily.
Amir Peleg, Founder & CEO, TaKaDu commented:
"We're delighted to collaborate with GUTERMANN, which provides a critical data source and event detection for leakage events. Our combined solution is showing excellent results at Mei Carmel in Haifa, Israel, and we're also seeing huge potential worldwide."
"TaKaDu's customers already integrate events from a variety of sources such as call centre (consumer reports) and work order systems (predictive maintenance and repair activities). This latest integration with GUTERMANN strengthens the capability of users to manage events even better, helps to break silos, and improves collaboration between the back office and field teams."
Headquartered in Switzerland, GUTERMANN's product range includes both conventional leak detection equipment as well as state-of-the-art permanently installed and fully automatic, correlating network monitoring systems enabling utilities to pinpoint leaks automatically within the shortest time.
TaKaDu's cloud-based service enables utilities to detect, analyse and manage network events and incidents, including  leaks, bursts, faulty assets, telemetry and data issues, operational failures and  water quality.
TaKaDu TaKaDu's IoT solution, which brings together huge amounts of information in an easy-to-use, flexible and scalable format. is operational 24/7 in leading water utilities in more than 12 countries.
Tags