International Water Association announces winners of prestigious IWA awards
July 14, 2021
Posted by:

Elaine Coles

Category:

Companies, Corporate, Global, Water Issues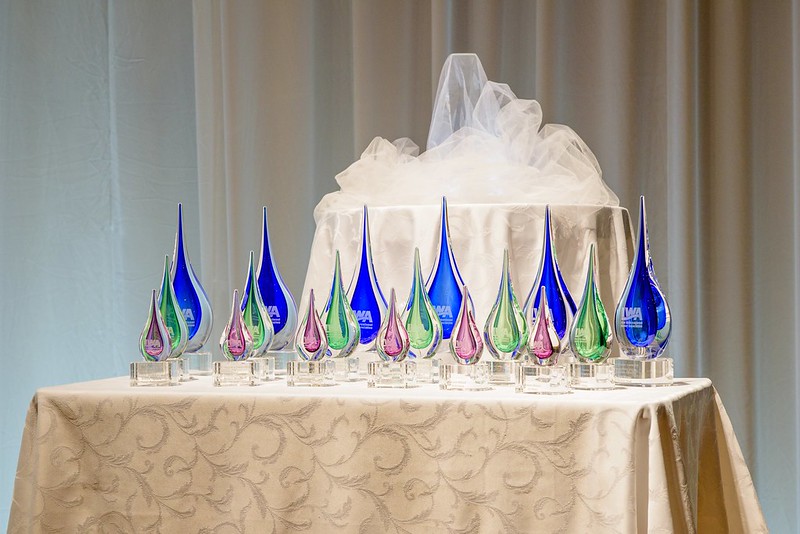 Six outstanding scientists, individuals and organisations were announced as winners of the prestigious IWA Awards during the recent Digital World Water Congress.
Renowned academic Professor Marcos von Sperling won the IWA Global Water Award, which recognises an innovative leader who has made a significant contribution to a water-wise world.
Professor von Sperling, from the Universidade Federal de Minas Gerais in Brazil, won the award for his work on wastewater and water pollution. His research, which has influenced policy in Latin America and beyond, has inspired many students, researchers and policy-makers.
Professor von Sperling commented:
"I am extremely happy and honoured to be the recipient of such a prestigious award. I come from Brazil, a country which faces huge challenges related to water and sanitation. So many countries have similar challenges, and require support from responsible and knowledgeable institutions. IWA continues to play a pivotal role in strengthening regional science, technology and practice, always taking into account local specificities."
The IWA Women in Water Award, which celebrates the work of women in the field of water, has been won by sanitation advocate Nafisa Barot. The award also promotes greater inclusion and female leadership in the sector. Nafisa was recognised for using her role at NGO Utthan in Gujarat, India to influence people and policies around water, gender justice and sustainable development.
Upon receiving the award, Nafisa Barot said:
"I think back to 40 years ago, to a scene I've witnessed in Gujarat, India. I witnessed women and girls in violent conflict over a few cups of muddy water waiting to be scraped from the bottom of an open underground tank constructed by the government. Perhaps it was there, that I and my Utthan colleagues decided to respond not only to the agony but to the desperate hope of these communities to address the water issue, along with dignity and justice."
Malaysian sewerage company Indah Water Konsortium won the IWA Professional Development Award for their exceptional record of developing and retaining talent in the sector. Narendran Maniam, Chief Executive Officer said the Indah Water Konsortium top priority is to enhance knowledge and skills in the sector.
Renowned scientist and engineer Dr Siddhartha Roy was recognised for winning the IWA Young Leadership Award, which had been announced earlier this year. The award is granted to an exceptional young water professional for their achievements, leadership and future potential.
Dr Roy commented:
"Fundamentally, this prize recognises scientific and humanitarian work by the Virginia Tech US Water Study Team with underserved communities like Flint, Michigan and others, to uncover unsafe water and environmental injustice."
In addition, two exceptional individuals were awarded IWA Honorary Life Membership, for their sustained contribution to the water sector and the Association. Those recognised were Prof Jiri Wanner, from the University of Chemistry and Technology in Prague, Czech Republic, and Prof Mark van Loosdrecht from Delft University of Technology, in the Netherlands.
Following the announcement, Prof van Loosdrecht added: "The election of me and Jiri as winners of the Honorary Membership Awards also illustrates the importance that has been given to the biological aspect of water treatment in the past 30 years."
Tags