KISTERS sets up flood forecasting system in Vietnam
September 6, 2018
Posted by:

administrator

Category:

Technology & Innovation, Asia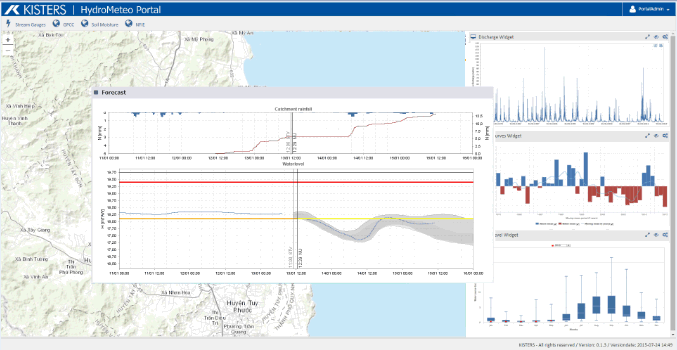 The first sub-project of a World Bank project to strengthen the weather forecasting and early warning system in Vietnam is to be implemented on behalf of the Vietnamese government by a joint venture led by Germany-headquartered firm KISTERS, the water management software provider.
In developing countries such as Vietnam, flooding causes massive economic damage and loss of life every year. The World Bank project aims to provide aid in this area and strengthen the flood forecasting capabilities of meteorological institutes in developing countries.
Based on KISTERS software solutions and others, a central database for all meteorological and hydrological data from Vietnam will be set up along with a complete forecasting system plus archives and ultimately flood forecasting models for eleven catchment areas. The new system will help the Ministry of Hydro-Meteorological Forecasts with modern user-friendly web applications to warn and prepare the public for flooding.
KISTERS water software for improved flood forecasting in Vietnam provides an accurate picture of the current and future flood situation. It processes terabytes of high-resolution sensor data, supplies infrastructures and data streams and integrates weather models as well as radar and satellite data.
In addition, KISTERS provides a discussion forum and software support for reporting and configuring validation rules, together with facilitating knowledge transfer by training regional flood managers and government officials.
The joint venture brings the competencies of all those involved into an experienced team.
Michael Natschke, Business Development Manager of KISTERS' business unit Water commented:
"We are convinced that we can really help Vietnam with our high-performance software systems and experience in modeling flood protection systems."
Tags