Largest RO desalination plant officially opened in Oman
July 27, 2018
Posted by:

administrator

Category:

Water Treatment, Asia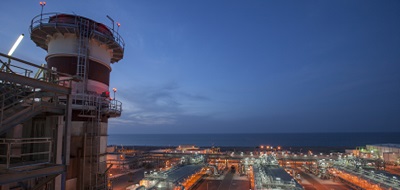 The Barka Desalination Company has announced the official opening of a new seawater desalination plant in the Sultanate of Oman.
The project, structured as an independent water project (IWP) under a 20-year Water Purchase Agreement, has been undertaken by a consortium made up of ENGIE, Itochu Corporation, Towell Engineering and SUEZ, who will finance, build and operate the Barka plant on a Build Own Operate (BOO) basis.
The public-private BOO (Build Own Operate) partnership provides for the construction and the operation for 20 years of the facility, which, is the largest reverse osmosis desalination plant in the Sultanate of Oman. The plant will start supplying drinking water by 1 April 2018. SUEZ is in charge of the construction and operation of the plant. The construction phase represents a total amount of
SUEZ were responsible for design, construction and commissioning and will also be responsible for the operation & maintenance of the plant for 20 years. Oman Power and Water Procurement Co. (OPWP) will purchase the potable water under a water purchase agreement with a term of 20 years.
Constructed in less than 30 months at a cost of €276 million euro, the Barka Independent Water Project plant is the largest water supplier for Oman's desalinated water production with a capacity of 281,000 m3 per day and will rank in the top 10 largest seawater RO desalination plants worldwide.
This is the second desalination plant built by SUEZ in the Sultanate of Oman, following the Barka II station (120 000 m3 per day) that was inaugurated in 2009, as part of the IWPP (Independent Water and Power Plant) project awarded to ENGIE in 2007.
Tags