Mining company warns over increased costs for water supply for Los Pelambres Expansion project in Chile
August 24, 2020
Posted by:

administrator

Category:

Companies, Investment and Finance, Water Issues, South America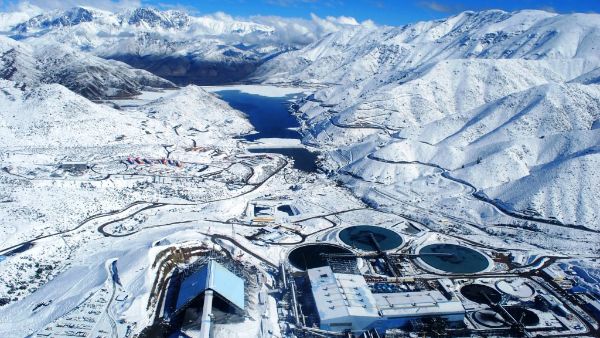 Mining company Antofagasta has warned investors that the cost of its Los Pelambres Expansion project in Chile has increased as a result of modifications needed to cope with scarcer water supply due to climate change .
The warning comes in its 2020 half year financial report published on 20th August.
Last year the country suffered severe drought – the company operates four copper mines in Chile, two of which also produce silver and gold.
The Los Pelambres mine is currently reliant on groundwater and rainwater – the expansion will enable the mining company to pump desalinated seawater 50 miles up to the mine which is located in mountains north of Santiago.
The construction work on the Los Pelambres Expansion project has been temporarily suspended since March with some limited work continuing, mostly on the desalination plant at Los Vilos. The project is now restarting in stages during H2 2020, integrating new COVID-19 health protocols.
To reduce the risk to water availability, the original design capacity of the desalination plant is being reviewed to facilitate a future phased expansion to 800 litres per second, up from the original 400 litres per second design.
The future capacity increase from 400 to 800 litres per second will be a separate project to the Los Pelambres Expansion project and is expected to be approved once the additional necessary environmental permits have been received.
In the meantime, additional pumping capacity and other infrastructure will be installed as part of the Los Pelambres Expansion project to improve the overall capital efficiency and execution time of the two stages of the capacity increase.
The additional capital cost of the changes to the desalination plant and marine works are estimated to be approximately $150 million. In turn, at the time of the restart of construction in August, the suspension of activities to date has already delayed the original project schedule by six months at an additional cost of approximately $50 million.
According to Chief Executive Ivan Arriagada, Antofagsta is expecting the water balance in the area to be tight.
The water situation in central Chile has improved due to substantial rain and snow fall during the last two months. Although this has improved the 2020-21 water balance at Los Pelambres, Antofagasta said water usage optimisation and recycling improvements will continue.
Tags