Positive findings from Fugro's first research collaboration into Dutch flood defences
October 14, 2020
Posted by:

administrator

Category:

Research Papers, Europe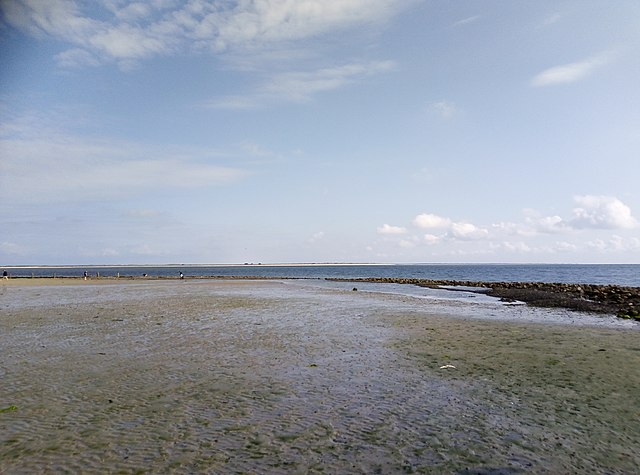 Photo: Wilhelm II. Hohenzollern
Fugro has completed a piping research project in cooperation with the Friesland Water Authority (Wetterskip Fryslân) and Deltares. The research investigated the erosion of tidal sand in protective sea-dikes along the Wadden Sea coast in the Dutch province of Friesland and represents a significant development in the Dutch Flood Protection Programme.
Water seeping through the dike has the potential to develop tiny channels (piping) that wash sand away and could cause the dike to fail. This critical research aims to identify conditions that influence this mode of dike failure, particularly during periods of high water.
Unlike previous research carried out in the field or under controlled laboratory conditions, the research was conducted in a 'real world' setting, where sensors were placed in the naturally packed layers of sand. Water pressure was gradually increased in a layer of tidal sand using infiltration tubes in an existing soil body, thus mirroring the effect of a rising high tide.
Fugro installed a dense network of water pressure meters and its patented HPT-AMPT® to determine variations of substrate permeability and observe any possible failure. The data were available for direct analysis via Fugro's online portal, Gaia, and the composition and properties of sand samples were tested in Fugro's and Deltares' geotechnical laboratories.
The initial results are very positive and show that tidal sand is at least two times less sensitive to piping than river sand. The knowledge will allow the Dutch Water Authorities to optimise their dike maintenance activities, which involves strengthening 1300 km of dikes in the Netherlands before 2050; benefits include saving money and reducing environmental impact while maintaining safe dikes.
Fugro will continue their close collaboration with Deltares to demonstrate the precise strength of tidal sand, including a larger research project that is scheduled to start in 2021 at the Hedwigepolder in the Dutch province of Zeeland.
Fugro's hydraulic engineering consultants are confident that the research will contribute to improving flood defence management, including a calculation model for sea-dikes constructed from tidal sand.
Rick van Tilborg, a water consultant for Fugro, said:
"This research is a key step towards better understanding the impact of sand structure and the phenomenon's composition on piping, which will greatly assist water authorities in their sea-dike management."
Tags