Rezatec's satellite analytics help improve water quality & cut pollution in Phillipines
September 14, 2018
Posted by:

administrator

Category:

Technology & Innovation, Asia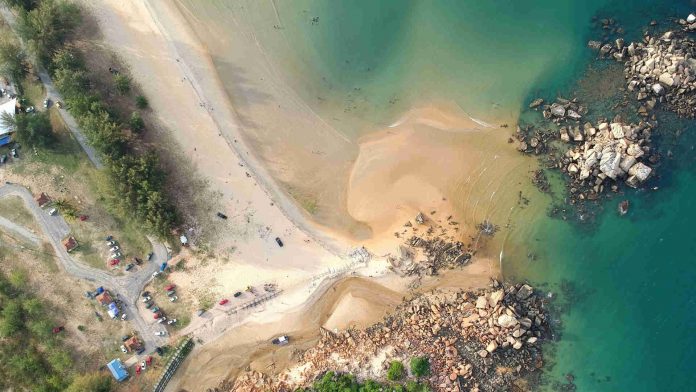 Rezatec – the leader in satellite big data analytics – is working with Metro Pacific Water to improve the availability of drinking water and sanitation in the metropolitan cities of Manila and Iloilo in the Philippines.
Metro Pacific Water is the water and wastewater investments arm of the Philippines' leading infrastructure conglomerate, Metro Pacific Investments Corp.
Rezatec has been deploying its services for several years to water utilities around the world.
As part of a continued global expansion into new markets, the company is now collaborating with Metro Pacific Water to reduce degradation of the Maasin watershed area and Laguna Lake – two core sources of water.
In the first of two separate projects, Metro Pacific Water commissioned Rezatec to analyse the status of the Maasin watershed in Iloilo on Panay Island, an area that over the years has increasingly suffered high degradation due to slash and burn farming practices and firewood harvesting.
Earth observation data is being used to map the entire area – equivalent to 7,000 hectares of land – and conduct a stream inventory of the Tigum river tributaries. Using historic data mapped against new geographical baseline data Rezatec can monitor land use change such as deforestation for agriculture and illegal burning, and identify damage caused by regional typhoons and seasonal weather patterns, all of which have an impact on water quality.
The second project involves geospatial analytics to determine those areas of Laguna Lake – the largest lake in the Philippines with a surface area of 922 km, located East of Manila – which are susceptible to water pollution from urban, industrial waste and agriculture.
This includes the mapping of land use around the lake – which has seen water quality deteriorate to Class C – that contribute to the localised water pollution. Furthermore, using Rezatec's unique data modelling techniques, accurate estimates of pollution source location and dispersion patterns of specific pollutants that might be discharged into the lake are being provided.
Yang Villa, Senior Manager for Public-Private Partnerships & Lead for Industry Innovation – Metro Pacific Water, Philippines, commented:
"We are very excited to collaborate with such a pioneering business. Their powerful satellite analytics coupled with their experience in working with water utilities all over the world to identify the sources of water degradation and pollution are an absolute asset for us. Rezatec are allowing us to understand – with a high level of precision – the origin of the biggest water quality offenders and prepare for remedial action. This has been possible to achieve within weeks with satellite analytics, saving months of ground observation and data collection in areas that are in real need of attention." explained
Philip Briscoe, Chief Operating Officer Rezatec said it was clear that the use of satellite-derived data analytics is highly relevant and powerful for Metro Pacific Water to support their watershed management challenges. "By helping them truly understanding their areas of interest regarding land use and water pollution, we are providing tools that can help improve operational efficiency, reduce costs and preserve their precious water resources," he added.
Tags