UN warns world is off track on SDG6 water goals and calls for urgent action
July 19, 2018
Posted by:

administrator

Category:

Environmental, Global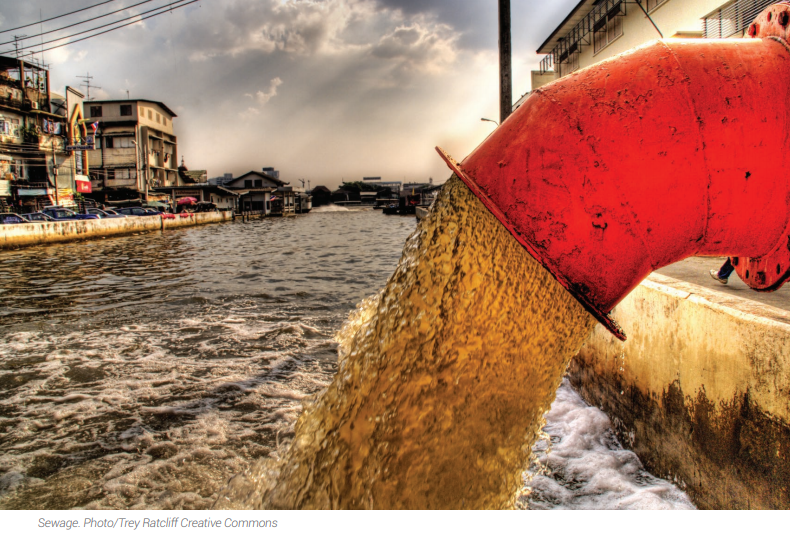 A new UN report is warning that the world is not on track to reach Sustainable Development Goal 6 (SDG 6) on Water and Sanitation by the deadline set for 2030.
The report, which builds on the latest data available for the 11 SDG 6 global indicators, has informed the High-level Political Forum for Sustainable Development's in-depth review of the Sustainable Development Goals, including SDG 6, which started on 9 July in New York and concluded yesterday.
The wide ranging draft ministerial declaration issued by the Forum has reinforced the call for urgent action. It stresses that three years into the implementation of the 2030 Agenda, while progress has been made across some of the Goals and targets, it has not been at the pace required to achieve this and has been uneven across countries and regions. "We must urgently accelerate progress towards all targets."
Describing climate change as "one of the greatest challenges of our time" the declaration says its widespread, unprecedented impacts disproportionately burden the poorest and most vulnerable, and stresses the necessity of adequate and predictable financial resources from a variety of sources, including public and private ones.
On achieving SDG6, the declaration says insufficient financing is continuing to prevent countries from meeting national water, sanitation and hygiene targets:
"To achieve universal and sustainable access to safe drinking water and sanitation and to end open defecation, substantial long-term investment and capacity-building will be required, particularly in rapidly growing urban areas."
Achieving universal access to safe affordable drinking water by 2030 a huge challenge
The report itself says that achieving universal access to safe and affordable drinking water by 2030 presents a huge challenge for all countries, not just those with low incomes. The proportion of the global population using at least a basic drinking water service increased from 81% in 2000 to 89% in 2015.
However, only one in five countries below 95% coverage is on track to achieve universal basic water services by 2030. Achieving target 6.1 means addressing the "unfinished business" of extending services to 844 million people who still lack even a basic water service, and progressively improving the quality of services to 2.1 billion people who lack water accessible on premises, available when needed and free from contamination.
On SDG 6.4 which targets increasing water use efficiency and ensuring freshwater supplies, the report concludes that "few countries have the natural and financial resources to continue increasing water supplies."
More than 2 billion people live in countries experiencing high water stress which affects every continent.  Levels of stress are likely to increase as populations and the demand for water grow and the effects of climate change intensify, the report says.
Financial needs in the water sector remain high
Finance is highlighted as a key issue, with more funding required, ranging from more effective use of existing resources through to providing new financing solutions. This means increasing the efficiency of existing financial resources and mobilizing additional and innovative forms of both domestic and international finance.
Current financial resources are inadequate to achieve SDG 6 –  the annual capital costs of meeting SDG targets 6.1 and 6.2 alone has been put at US$114 billion per year by the World Bank. Separate estimates of the annual costs of damage from flooding, inadequate WASH and water scarcity amount to US$500 billion.
Cities and towns "a special and major water challenge"
The report has also flagged up cities and towns – expected to be home for some 66% of the world's population by 2050 – as presenting  "a special and major water challenge". Increasing urbanization and deteriorating infrastructure are inhibiting progress, the report warns.
Migration is also adding to the pressure on water resources. The report highlights unemployment across many Arab States, which has worsened in recent years as rural incomes have fallen due to drought, land degradation and groundwater depletion, resulting in low agricultural productivity. This has fuelled rural to urban migration, expanded informal settlements and increased social unrest.
Climate change has significant impact on freshwater systems
Commenting on climate change, the report says its exacerbation of floods and droughts means a more adaptable approach to water management is needed for countries and societies to be able to cope with the increasing uncertainty.
The report attributes many of the deaths of more than 1.6 million people and 5.5 billion people affected in internationally reported natural hazards between 1990 and 2015 to water-related hazards,. Water-related hazards accounted for 62% of the deaths and 96% of the people affected and 75% of total damage costs amounting to US$2.5 trillion.
The report describes droughts as "a creeping phenomenon, like climate change" which contribute to overall water scarcity, stress water supplies, and affect agriculture and aquatic ecosystems.
Proactive drought policies and drought risk management will require a "fundamental shift" in the way droughts are perceived and managed.
Key opportunities to tackle water challenges flagged up in the report include:
Agriculture – the agricultural sector accounts for nearly 70% of global freshwater withdrawals and offers opportunities for significant water savings.  Saving just a fraction of this would significantly alleviate water stress in other sectors.
Smart technologies – can improve management and service delivery. Smart technologies supported by information technology can effectively improve all aspects of water resources and WASH management.
Enabling and accelerating progress
The report says the main challenge across the water sector is to enable and accelerate progress towards achieving SDG 6. However, while some of the many challenges are practical actions that provide the "visible" side of water, such as building reservoirs, drilling boreholes, and treating and reusing/recycling wastewater, some actions are much less visible, far more challenging and highly complex.
The report says they underpin the visible side of water, commenting:
"They include the need for good water governance, which is crucial for implementing Integrated water resources management(IWRM), resolving the challenges of sharing water and the benefits it provides across national boundaries, and tackling the thorny issue of inequality where the rich have better water services than the poor, and wealthy landowners control water, which reduces the productivity of smallholders."
Click here to download Draft Ministerial Declaration of The High-Level Political Forum on Sustainable Development
Click here to download The Sustainable Development Goal 6 Synthesis Report 2018 on Water and Sanitation 
Tags