UN Water launches dedicated SDG 6 data portal
September 11, 2019
Posted by:

administrator

Category:

Environmental, Global, Water Issues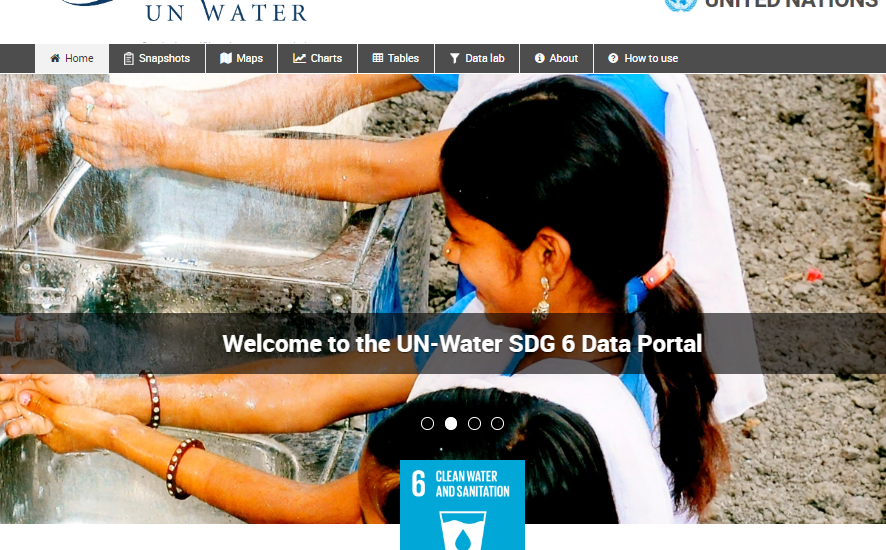 UN Water has launched the SDG 6 Data Portal – the flagship product of UN-Water's Integrated Monitoring Initiative for SDG 6.
The portal brings together data on all the SDG 6 global indicators and other key social, economic and environmental parameters, and tracks overall progress towards SDG 6 at global, regional and national levels.
Launched at this year's World Water Week in Stockholm, Sweden, the website provides 'snapshots' of global, regional, and national performance on SDG 6 indicators, as well as data visualizations and animations showing changes that have occurred over time.
Besides bringing together existing information on achievements towards SDG 6, the site offers key statistics on economic, social and environmental conditions.
The SDG 6 Data Portal brings together information from UN agencies that have a formal role in compiling country data on the SDG 6 indicators. The site not only tracks progress towards SDG 6, it also aims to raise awareness of water and sanitation issues, spark action, and improve SDG 6 monitoring and reporting at all levels.
The data portal is intended to work as a companion website to the existing UN-Water SDG 6 monitoring website, which provides information on principles and good practices in SDG 6 monitoring, and offers space for sharing of country experiences.
It also complements the existing Global SDG Indicators Database that is managed by the UN Statistics Division.
The site has been developed through the SDG 6 Integrated Monitoring Initiative, supported by Germany, the Netherlands, Sweden and Switzerland, and is a flagship product of the Initiative.
Click here to visit the portal
Tags