UNESCO sets out approach for a new water culture at UN General Assembly
September 29, 2020
Posted by:

administrator

Category:

Environmental, Global, Water Issues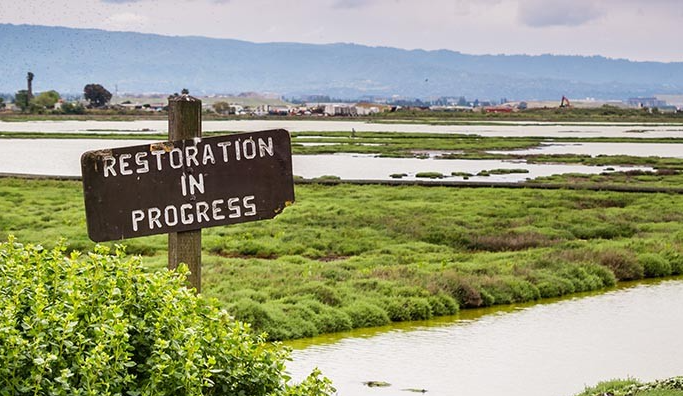 UNESCO has set out its ecohydrology approach for a new water culture at the United Nation's Nature for Life Hub  which took place during last week's United Nations General Assembly.
Audrey Azoulay, UNESCO Director-General participated in the Hub discussions to share some of the nature-based solutions offered by UNESCO to ensure access to water for all.
Nature plays a fundamental role in ensuring that the world's 7.6 billion people have enough water to drink, grow food and maintain sanitary conditions.
However, the world is now facing a global water crisis, with 1 out of 3 people living without safe drinking water. By 2050, up to 5.7 billion people could be facing some level of water scarcity.
UNESCO is flagging up the UN'S 2018 World Water Development Report: nature based solutions which demonstrated that working with nature improves the management of water resources, helps achieve water security for all, and supports the core aspects of sustainable development.
UNESCO's Intergovernmental Hydrological Programme has been applying nature-based ecohydrological solutions for over 20 years. Twenty-six demonstration sites in 19 countries around the world support their development, in close collaboration with the local communities to ensure their sustainability.
Healthy natural ecosystems play an essential role to increase water quality and availability, and reduce risks associated with climate change, such as floods and droughts. Using Nature-based solutions (NBS), which use or mimic natural processes, for water management is effective and helps to reduce costs.
Examples include Ethiopia where the Burkitu reservoir was restored using ecohydrological solutions. As a result, the reservoir, which had been polluted by intensive agriculture, is now an alternative source of drinking water for the city of Asella.
Ecohydrology can also be used to protect water-related heritage. In Ecuador, an ecohydrological approach to the ancestral water system of Los Paltas helped supply water to the city of Catacocha, located in UNESCO's Bosques de Paz Biosphere Reserve. Local wetlands were restored, and small dykes were built to capture and retain rainwater. The project also led to the discovery of rock carvings.
Audrey Azoulay, UNESCO Director-General commented:
"The hydrological cycle teaches us that water is finite. Water melts, evaporates, condensates and circulates – but it is not created. Human demand for water, however, is far from finite. As COVID-19 has spread across the globe, this paradox – of finite resources and growing demand – has been brought into sharp relief.
"We have the solutions we need to restore the relationship between people and their environment, to maintain the lifeline. It is up to us to use them to create a new water culture and build the future we want."
Click here to download the 2018 World Water Development Report: nature based solutions
Tags