WEG exhibiting latest technologies at Aqua Nederland 2022 
March 8, 2022
Posted by:

Elaine Coles

Category:

Companies, Technology & Innovation, Europe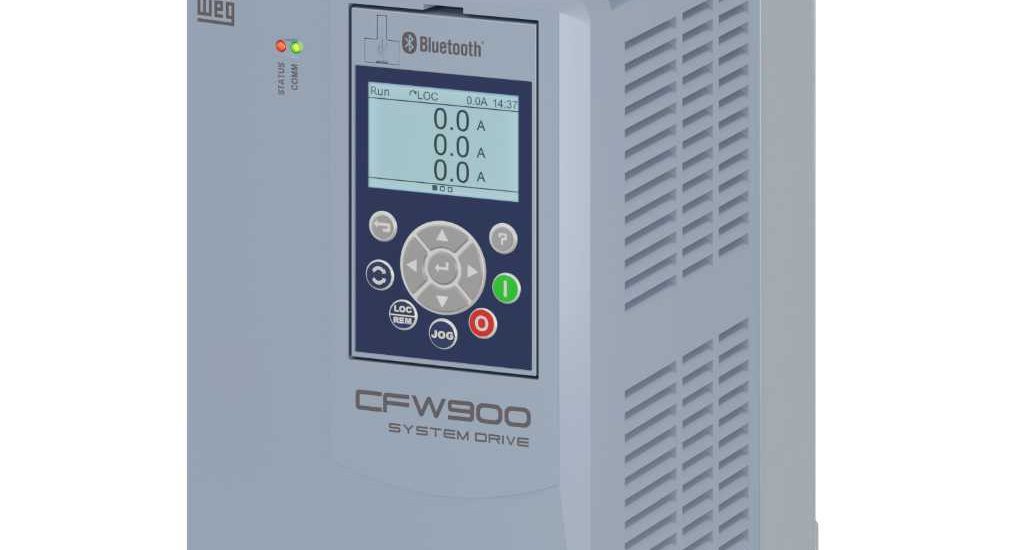 Industrial motor and drive manufacturer, WEG is attending the Aqua Nederland trade show, held in Gorinchem, the Netherlands between March 15 and 17, 2022.
WEG will be demonstrating its new variable speed drive (VSD), the CFW900, along with its W22 EX motor, its WG20 gearboxes and latest digital tools — Motion Fleet Management (MFM), WEG Data Viewer, WEG Motor Scan and Pump Genius. Attendees can visit the WEG at stand J106.
Aqua Nederland is the leading event for the water industry in the Netherlands, allowing industry professionals to discover new product launches and to network with fellow attendees. This year, WEG will demonstrate a range of different industrial products, including the new CFW900 drive.
The CFW900 has a newly introduced native integration feature, making it easier to implement with WEG's Motion Fleet Management (MFM) system. Using an ethernet port, the drive publishes data on the MFM to optimise the operation and maintenance features. WEG's other CFW drive models, CFW100 and CFW300, will also be on show.
"With an integrated smart system, the CFW900 allows engineers to modify the behaviour of the drive according to load, supply voltage and ambient temperature variations," explained Marek Lukaszczyk, European and Middle East marketing manager at WEG. "The CFW900 offers optimum connectivity for productivity and usability in any application.
"Our energy efficient W22 Ex motor will also make an appearance. The 315-frame sized explosion proof motor currently exceeds the current efficiency regulations, with IE4 and IE5 options available. In fact, WEG products have long surpassed the latest efficiency standards that were introduced on July 1, 2021."
In addition, WEG will also exhibit its recently launched MFM system. The digital tool ensures online monitoring and maintenance management of a fleet of industrial assets, allowing users to monitor the operational status of electric motors, VSDs, soft starters, gearboxes, compressors and many other assets.
MFM is part of the growing portfolio of digital tools from WEG, which includes the WEG Data Viewer app. This tool uploads technical information about motors such as test results, datasheets, drawings and performance curves.
As a show for the water industry, WEG will also demonstrate the Pump Genius app at Aqua Nederland. WEG's Pump Genius features include broken pipe and leakage detection and programmable schedules with energy savings.
"Water is one of WEG's biggest markets in the Netherlands, a country that is well renowned for its pumps and water management systems," added Lukaszczyk. "After two years of postponements, this year's exhibition is a perfect opportunity to meet with existing and potential customers, while showing them our newest technologies.
Tags