Wetlands International launches 10-year programme in 2nd largest wetland system in South America
March 21, 2018
Posted by:

administrator

Category:

Environmental, South America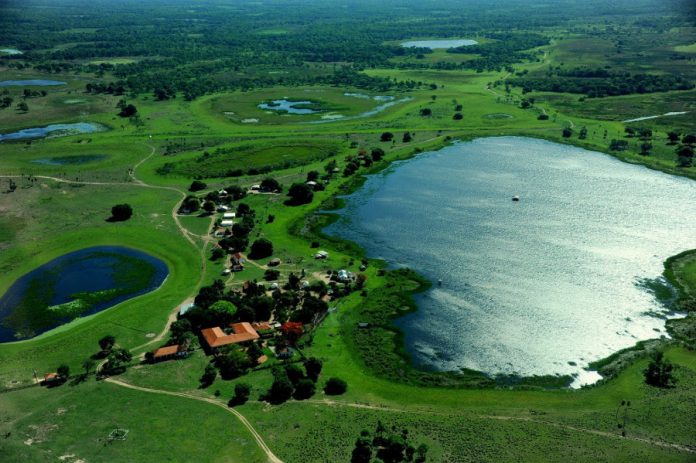 antanal: aerial photo by Mirian Coura Aveiro
Not-for-profit organisation Wetlands International has launched a 10-year programme in the second largest wetland system in South America after the Amazon: La Plata Basin.
The programme will establish pilot projects in three areas: the Pantanal in Brazil, and the Ibera Marshes and the Paraná Delta in Argentina. a globally unique wetland system.
Wetlands International wants to demonstrate that inclusive management practices, sustainable production of crops, and traditional livelihoods are among the solutions to safeguard and use one of the biggest freshwater wetland systems on earth, where the Paraná River and Paraguay River flow freely along 3,400 km.
One hundred and twenty-eight million people in South America depend on the system's health. If rivers are dammed and tamed, benefits such as maintaining freshwater and food supplies for rural and urban areas will disappear forever.
The programme, named Corredor Azul (Blue Corridor), will focus on mobilising efforts to implement alternative development paths for the region by bringing together civil society organisations, the private sector, academia and governments.
The Corredor Azul programme encompasses the fourth largest wetland system in the world, whose heart is the Paraná River and the Paraguay River in South America. The system is unique because it flows from the humid tropics and enters the sea in humid temperate regions.
According to Wetlands International, the wetland system around the Paraná River and Paraguay River faces a path of development that threatens its existence as it is today.
For example, there are projections for 110 new hydroelectric plants in the Pantanal, high use of agro-chemicals in rice fields and forestry expansion in the Ibera Marshes, and large-scale agriculture and urban development in the Paraná Delta.
Daniel Blanco, Director of Wetlands International Latin America and Caribbean commented:
"We anticipate severe degradation of the region's biodiversity and environmental security for people within a couple of decades.
This can result in a dramatic increase of catastrophic floods affecting people and property, the loss of economic productivity, enormous threats to local food and income security, and it will reduce our capacity to adapt to the effects of climate change."
Tags