WRI & MIT collaborate on how to collect local water management data on a global scale
March 12, 2018
Posted by:

administrator

Category:

Environmental, Global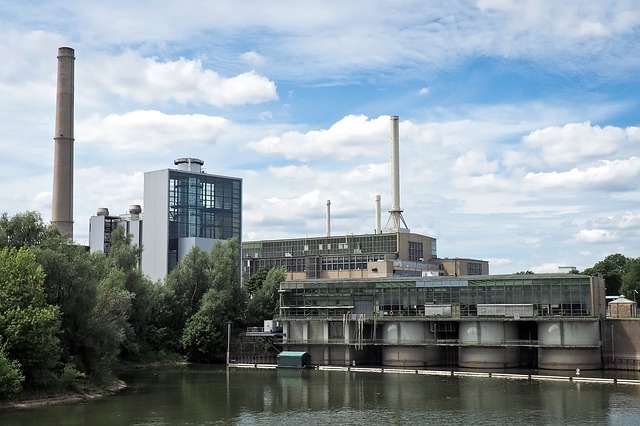 The World Resources Institute (WRI) and Massachusetts Institute of Technology (MIT) Sloan School of Management Sustainability Initiative have developed a new methodology which will help pinpoint where utilities and local governments need help managing water.
The organisations have released a new technical note, Mapping Public Water Management by Harmonizing and Sharing Corporate Water Risk Information, that proposes a method for closing the data gap.
With  Day Zero for Cape Town looming ever closer, the day when the city will run out of water, the question of how other cities are managing their water is increasingly important. Water supply depends on more than rainfall and water quality – how water is managed by public institutions, such as water utilities and local governments, is equally  important. Currently, no global database of municipal water management information exists
Paul Reig, Senior Manager, Aqueduct and Corporate Water Stewardship at WRI commented:
"How governments respond to water crises, maintain their water infrastructure and regulate users can be just as threatening to water security as a drought or flood."
"You can identify water scarce environments but not how the local government handles that challenge. With a global database of municipal water management insights, we can understand where utilities may be failing, and prioritize ways to address weaknesses in public water management."
Although there is extensive data on water quantity and quality, including WRI's Aqueduct Water Risk Atlas, worldwide information on how governments and utilities manage water at the local level currently doesn't exist.
Unlike Aqueduct's models, which aggregate and predict where water is plentiful or scarce, there is no way to predict how a given municipality will maintain its infrastructure, regulate the price of water, or respond to a drought. To date, there has been no methodology on how to collect and translate this local, complex and empirical data.
WRI and MIT have identified that the data are already embedded in corporate water risk assessments around the world. Multinational companies monitor and internally report information on local water regulations, the state of water infrastructure, and other water management aspects through routine assessments.
Data crowdsourcing from businesses to create global dataset on local water management
WRI and MIT's new method details how crowdsourcing from these companies can be used to create a comparable, global dataset on local water management.
"Investors of all types and companies around the world are striving to incorporate water risk into their decision making, along with other environmental, social and governance (ESG) concerns. Too often we see that data quality is a critical barrier," said Jason Jay, Senior Lecturer and Director of the MIT Sloan Sustainability Initiative. "This project is an innovative way to fill an essential data gap. Ultimately, we hope the data will empower leaders to take actions that ensure sustainable public water management."
Without data on public water management, decision-makers struggle to assess the effectiveness of existing investments and programs. WRI and MIT's methodology is designed to make important local water management information accessible to the public, including data on:
Infrastructure: Is the water infrastructure reliable and maintained?
Regulations: Are there local regulations around the use of water, including price, volume and limits on how much users can extract?
Crisis Response: Does the municipality have contingency plans in place to manage droughts, floods, water contamination events and other crises?
Information Access: Can users find publicly accessible local information on water from municipalities or national governments?
Armed with this information, Reig and Jay say public institutions can pinpoint where and how to improve water management to ensure sustainable, water-wise economic growth. In addition, the data will help companies site their operations and engage with local governments and utilities nearby.
To crowdsource the data, WRI is working with the Pacific Institute to work with businesses and collect standardized water management information. The approach has already been pilot tested with six companies across 41 facility locations in 14 countries.
Preliminary results illustrate the power of the data to quickly identify geographies exposed to water stress and poor public water management – a potentially dangerous combination. Eventually, the approach can be scaled to crowdsource input, such as domestic and agricultural users.
"Good public water management is critical for water security," said Jason Morrison, President, Pacific Institute; Head, UN Global Compact CEO Water Mandate. "This method paves the way for companies and public institutions to work together to help spur effective water resource management planning and decision-making. Collaboration like this will be essential to grow economies, boost resilience and achieve the Sustainable Development Goals."
The resulting water management geodatabase built from the crowdsourced data will join the Aqueduct Water Risk Atlas to provide users with a full picture of water risks around the world.
Last week WRI announced that HRH the Prince of Wales, is to become the Royal Patron of the World Resources Institute. The closure of the Prince of Wales' International Sustainability Unit (ISU) will see several ISU projects merged into WRI.
Click here to download the technical note Mapping Public Water Management by Harmonizing and Sharing Corporate Water Risk Information
Tags