WWF warns nature on the brink – with freshwater habitats most threatened
November 5, 2018
Posted by:

administrator

Category:

Environmental, Global
The World Wildlife Fund (WWF) is warning that nature is on the brink as a direct result of human activities and the ever-increasing pressures people are putting on natural habitats.
Populations of mammals, birds, fish, reptiles, and amphibians have, on average, declined in size by 60 percent in just over 40 years, while those living in freshwater have experienced an even more drastic decline of 83% since 1970.
According to WWF's Living Planet Report 2018, the biggest drivers of current biodiversity loss are over-exploitation and agriculture, both linked to continually increasing human consumption.
Humanity and the way societies and economies are fed, fuelled and financed is pushing nature and the services that power and sustain the planet to the brink, the report warns.
"Exploding human consumption is the driving force behind the unprecedented planetary change we are witnessing, through the increased demand for energy, land and water."
"Freshwater habitats, such as lakes, rivers and wetlands, are the source of life for all humans yet they are also the most threatened, strongly affected by a range of factors including habitat modification, fragmentation and destruction; invasive species; overfishing; pollution; disease; and climate change."
The Living Planet Report 2018 presents a comprehensive overview of the state of the natural world, through multiple indicators including the Living Planet Index (LPI), which examines trends in global wildlife abundance. Tracking 16,704 populations of 4,005 vertebrate species, the LPI finds that global populations of mammals, birds, fish, reptiles, and amphibians have declined, on average, by 60 percent between 1970 and 2014, the most recent year with available data.
The report presents a sobering picture of the impact of human activity on the world's wildlife, forests, oceans, rivers and climate, underlining the rapidly closing window for action and the urgent need for the global community to collectively rethink and redefine how we value, protect and restore nature.
Prof. Ken Norris, Director of Science at the Zoological Society of London (ZSL), the organization responsible for providing the LPI, commented:
"From rivers and rainforests, to mangroves and mountainsides, across the planet our work shows that wildlife abundance has declined dramatically since 1970. The statistics are scary, but all hope is not lost. We have an opportunity to design a new path forward that allows us to co-exist sustainably with the wildlife we depend upon. Our report sets out an ambitious agenda for change. We are going to need your help to achieve it"
The report also focuses on the value of nature to people's health, societies and economies. Globally, nature provides services worth around $125 trillion a year.
Nature replenishes freshwater that underpins all economic activity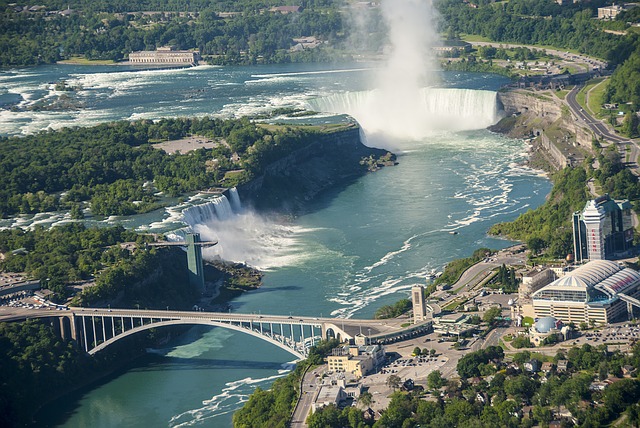 The report points out:
"While it is sometimes easy to assume that water security is assured primarily via dams, reservoirs, treatment works and distribution networks, it is in the end nature that replenishes the freshwater that underpins all economic activity.
"Rainforests pump moisture into the atmosphere and the 'sky rivers' that flow from them water crops thousands of kilometres away from where they stand. Wetlands purify water and recharge the aquifers from which springs flow. Natural systems also contribute to water security through the role they play in maintaining climatic stability."
Business and finance industry questioning how global environmental risks affect macroeconomic performance
According to WWF, business and the finance industry are starting to question how global environmental risks will affect the macroeconomic performance of countries, sectors and financial markets.
The report says that economic development in the last 50 years has driven a phenomenal increase in the demand for energy, land and water that is "fundamentally changing Earth's operating system."
Referring to the World Economic Forum 2018 Global Risks Report, WWF describes it as "evidence that changing planetary conditions are increasingly linked to major socio-economic disruptions."
Supply chains are link between driving forces of environmental change, like consumption activities and pressures these impose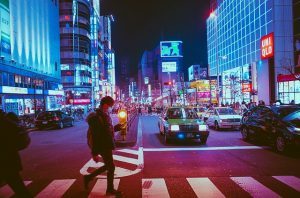 Using big data, sophisticated imaging methods and a wave of other new tracking and analytical tools, researchers are now also matching commodities and their supply chains to specific impacts on biodiversity.
The NGO says that the mapping and monitoring of supply chains is crucial to looking deeper into production-related impacts on the environment, in order to identify and understand how global consumption drives environmental impacts.
Cutting-edge initiatives where sophisticated new tracking and analytical tools are now being used to understand the complex trade-and-impact relationships at play by following commodities like soy from field to factory and supermarket shelf. Big data is helping to reveal the true extent to which fish are being taken from oceans.
"Supply chains are the link between the driving forces of environmental change, like consumption activities, and the pressures these impose."
WWF calls for urgent action with a global deal for nature
WWF is calling for urgent action, suggesting that a global deal for nature, similar to the Paris Climate Agreement, can ensure that effective conservation methods continue, and more ambitious goals are set.
The Living Planet Report 2018 highlights the opportunity the global community has to protect and restore nature leading up to 2020, a critical year when leaders are expected to review the progress made on landmark multilateral pacts to solve global challenges including the Sustainable Development Goals, the Paris Climate Agreement and the Convention on Biological Diversity (CBD).
Click here to download Living Planet Report 2018
Tags