Xylem wins award for Paris drinking water plant upgrade
July 13, 2021
Posted by:

Elaine Coles

Category:

Case Studies, Companies, Technology & Innovation, Europe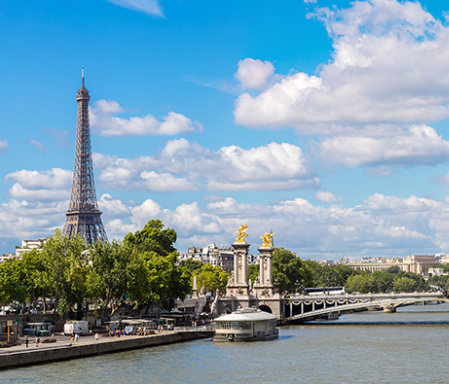 The Orly drinking water treatment plant accounts for approximately 25% of the water supply in the Paris region and is one of the largest plants operated by Eau de Paris in the Paris region. Every day, Eau de Paris collects, transports, treats and distributes an average of 500,000 to 600,000 cubic meters of water. Half of the water consumed by Parisians comes from rivers and the other half from underground sources. Water from the Seine and the Marne is treated in two plants located in Orly and Joinville, respectively.
Faced with increased demand in the city, the Orly plant had to modernize its treatment systems to guarantee the supply of quality drinking water to Paris. The plant also needed to upgrade its processes in order to reduce its energy consumption. To do this, Eau de Paris partnered with a consortium led by Stereau, a subsidiary of the Saur group.
An innovative treatment solution for Paris
Xylem, as Stereau's supplier, worked to design and deliver an innovative solution. This involved upgrading the existing water pumping station and installing UV technology to optimize disinfection. The existing ozone system was also upgraded with ozone mixing and destruction. The overall benefit was to reduce the use of chemicals and enhance the sustainability of the drinking water process.

Xylem provided custom treatment and analysis technologies, pumping systems and control cabinets, including the supply of Flygt and Lowara pumps, and Wedeco ozone and UV systems.
Reduced energy consumption and chemical use
One of the authority's key objectives for the project was to reduce energy consumption. Xylem's innovative, energy-efficient technology for water transportation, treatment and analysis enabled the Orly plant to significantly reduce its energy and chemical consumption. For example, the newly installed pump station includes three large Flygt 3501 submersible pumps with high-efficiency motors, which will result in significant energy consumption reduction and cost savings.
Xylem's disinfection technologies will also enable the plant to provide high quality drinking water. The solution includes new ozone diffusers and an ozone destruction system to optimize the plant's ozone process. Xylem upgraded the plant's tertiary treatment process with ten Wedeco medium-pressure UV systems and a custom-built control cabinet to monitor the system, eliminating the need for chemical disinfection. The solution also included analytical sensors and a new Lowara water booster unit to provide industrial process water.
"Xylem has taken a comprehensive and central role in delivering the Orly drinking water plant upgrade, from the provision of proprietary treatment and analysis technologies to the pumping systems, effectively delivering a fully integrated treatment solution that produces excellent drinking water quality," said Jean-Christophe Hostachy, Director of Water Treatment Europe Central Region and Major Projects Department France, Xylem.
Tags