ACWA Power and WGA announce new strategic partnership in green desalination
March 9, 2022
Posted by:

Elaine Coles

Category:

Conferences, Engineering, Technology & Innovation, Middle East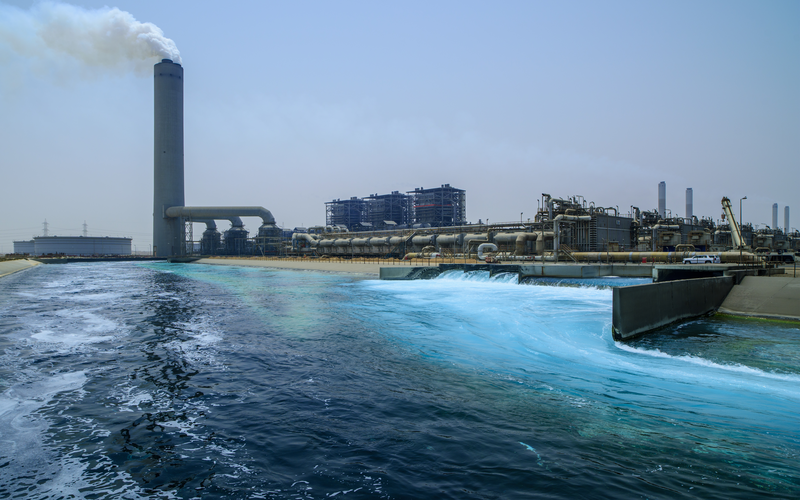 ACWA Power and Water Global Access (WGA) have announced a new strategic partnership in green desalination – the companies have signed a Memorandum Of Understanding to develop further WGA's disruptive, green water desalinization technology
ACWA Power is a leading Saudi developer, investor, and operator of power generation, water desalination and green hydrogen plants.
The partnership agreement represents a key element within ACWA Power's ambitious technology innovation roadmap that aims to deliver exceptional value to future projects and to the Kingdom of Saudi Arabia as it will involve the integration of WGA's Hydraulic Injection Desalination (HID) into ACWA Power projects.
Commenting on the MoU, Thomas Altmann, EVP Innovation & New Technology of ACWA Power said:
"Seawater desalination is an energy-intensive process and ACWA Power has already pioneered a paradigm shift in the industry and significantly reduced the energy consumption to unprecedented low levels.
"This partnership with WGA will fast-track the next step-change in energy efficiency to pave the way towards the deployment of greener technologies through innovation. We look forward to implementing this technology—and more—in support of ACWA Power's mission to reliably and responsibly deliver power and water at low cost."
Eusebi Nomen, one of WGA HID inventors added that the goal is to reach society by the end of this year with scalable, robust seawater desalination technology with low maintenance costs and minimal environmental impact, capable of transforming the freshwater paradigm.
The technology represents a breakthrough desalination innovation. Classified as "green" technology, HID is considered as an environmentally friendly option in desalination as chemical treatment of water is not required and the brine released is entirely green.
In addition, the HID energy consumption is substantially lower than that required by existing desalinization technologies and its thermodynamic principles have been proven in a prototype unit.
Recent computational fluid dynamics (CFD) modelling has successfully confirmed that WGA's technology allows for the desalination of 40,000-ppm seawater with a Specific Energy Consumption (SEC) of less than 1.9 kWh/m3—nearly a third lower than existing SWRO projects.
The announcement came on the side-lines of the Saudi Water Forum. During the three-day conference and exhibition, ACWA Power showcased its desalination portfolio within the Kingdom as a Strategic Partner of the Saudi Water Forum.
The company reinforced its position as the largest private water desalination operator in the world, an industry technology innovation leader, reliably and responsibly building water resources globally, while complementing the theme of the Saudi Water Forum: 'Water Sustainability. A Responsibility for All.'
ACWA Power currently delivers desalinated water to 24 million people worldwide with a portfolio of 16 water desalination plants out of which 50% are located in the Kingdom of Saudi Arabia & include Jubail 3A IWP, Petro-Rabigh IWP, Shuaibah IWPP and Rabigh 3 IWP, Saudi Arabia's largest independent water project and the largest reverse osmosis desalination plant in the world.
Tags