ACWA Power inaugurates KSA's first utility scale renewable energy project
April 13, 2021
Posted by:

Elaine Coles

Category:

Companies, Tenders and Contracts, Middle East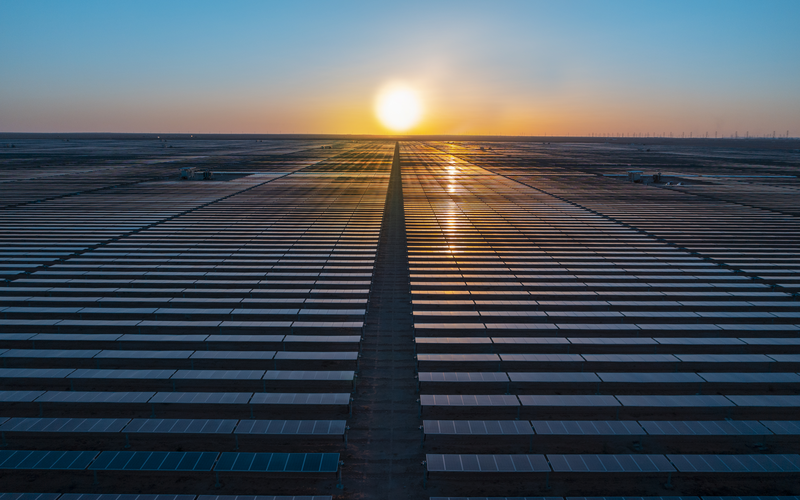 ACWA Power, a leading Saudi developer, investor and operator of power generation and water desalination plants, has announced the official inauguration of the 300 MW Sakaka PV IPP, KSA's first utility scale renewable energy project, at an investment value of 1.2 billion Saudi riyals.
The ceremony was held under the patronage of His Royal Highness Prince Mohammed bin Salman bin Abdulaziz Al Saud, Crown Prince, Deputy Prime Minister and Minister of Defense, and in the presence of His Royal Highness Prince Abdulaziz Bin Salman Bin Abdulaziz Al Saud, Saudi Minister of Energy, and Prince Faisal bin Nawaf bin Abdulaziz, Governor of Al-Jouf Region, and senior government officials and representatives from the KSA Ministry of Energy, Al Jouf region, and ACWA Power.
His Royal Highness Prince Abdulaziz Bin Salman Bin Abdulaziz Al Saud, Saudi Minister of Energy commented:
"The private sector plays a fundamental role in the development of renewable energy projects in the Kingdom.
"The Sakaka project we are inaugurating today was developed by ACWA Power, together with various Saudi companies that have worked alongside ACWA Power to make this remarkable achievement a reality. ACWA Power is the leading national company in this field, and it is considered a state-owned company and is sponsored by the state, because ACWA Power has proven to be a distinct company worthy of the government's ownership."
The Public Investment Fund currently has 50% ownership of ACWA Power, which spans thirteen countries around the world.
The inauguration of Sakaka PV IPP marks a pivotal moment in the continued energy diversification and development plans of Saudi Arabia. The project was awarded to an ACWA Power led consortium at a world record tariff, at the time, of 8.781 halalas/kWh in 2018, which has paved the way for subsequent projects of the National Renewable Energy Program (NREP) to lower the cost of clean solar electricity in the Kingdom.
Al Gihaz Holding, a major Saudi contractor and investor, owns a 30% stake in the Sakaka Solar Energy Company (SSEC), alongside ACWA Power's 70% stake, and was instrumental in both the investment, engineering, procurement and construction of the project.
Tags