Advanced EU modelling system capable of attributing extreme weather to man-made climate change
April 20, 2018
Posted by:

administrator

Category:

Technology & Innovation, Europe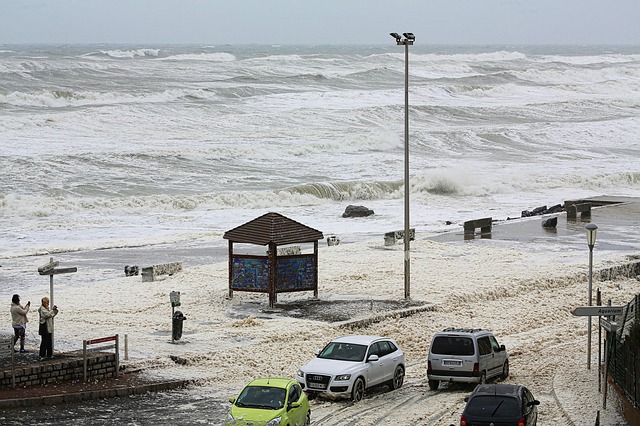 EU-funded researchers have developed a sophisticated modelling system capable of gauging the influence of man-made climate change on extreme weather around the globe, from heat waves and droughts to floods and storm surges.
The near operational system developed by the EUCLEIA project is aimed at providing critical information to policymakers, public authorities and citizens to guide climate change mitigation and adaptation strategies and to prepare for extreme weather. It also sought to offer actionable insights for insurers and other industries to support business in the face of varying weather and climate conditions.
A major part of the project's work focused on advancing the Hadley Centre's state-of-the-art modelling system for event attribution – the platform used by the Met Office, UK's national weather service – that EUCLEIA upgraded and developed into the most sophisticated system of its kind.
By using a large volume of climate data and diverse climate change simulations, coupled with a comparison and elimination process, the platform is able to model events such as a heat wave or drought and gauge to what extent human activities have played a role.
"EUCLEIA has laid the foundations for an extreme weather event attribution service that can potentially move from scientific research into real world operations and applications," said Nikos Christidis, a senior scientist at the UK Met Office that coordinated the EUCLEIA project.
"We can now deliver regular assessments of events in preceding seasons following the operational pattern of seasonal forecasting, as well as fast analyses of high-profile extreme events soon after they occur, followed by more in-depth studies."
Linking human activities to droughts, heatwaves and floods
EUCLEIA's research challenges long-standing assumptions among climate scientists. While there is no doubt that man-made climate change is occurring, there has been open debate about whether specific events can be attributed with a high degree of confidence to the impact of human activity, such as rising carbon dioxide (CO2) emissions.
The EUCLEIA team notes that confidence is strongest when attributing certain types of extreme weather events that have a well-understood physical mechanism, such as more frequent heat waves and droughts that are closely connected to human-induced global temperature increases.
Confidence is lower for other types of events, such as hurricanes or storm surges, which have a more complex and less thoroughly understood relationship to climate change.
"Although there are still scientific challenges associated with some types of events for which attribution is more difficult, EUCLEIA consolidated different methodological approaches to investigate five different types of events – heat waves, cold spells, floods, droughts and storm surges – in a comprehensive manner, assessing not only their changing characteristics, but also the level of confidence in the results," Christidis said.
Sector-specific analyses
For any extreme weather event, the results of attribution studies hinge on how questions about the event's causes are posed, as well as on the data, modelling approaches and statistical tools chosen for the analysis. Similarly, the EUCLEIA team found there to be widespread interest in event attribution but also extremely diverse user requirements, underlining the need to build a service based on bespoke and sector-specific analyses.
The researchers actively engaged with key stakeholders, ranging from local decision makers to the insurance industry, opening up two-way communication that proved crucial for the delivery of tailor-made scientific information to better meet the needs of end user groups.
The EUCLEIA researchers are continuing to develop the system and their work has fed into a follow-on project, EUPHEME.
"While delivering information that is reliable and scientifically robust is essential, delivering it in a timely manner is also important. EUCLEIA made significant progress on both fronts," Christidis said. "For society at large, effective adaptation planning that helps minimise the socio-economic impacts of weather extremes will benefit from our robust, reliable and timely attribution assessments."
The UK acted as Coordinator for the €4 million EUCLEIA project  – Switzerland, Germany, Denmark, Spain, France and The Netherlands were the other participating countries.
Tags