Agreement signed for world's largest renewable energy-powered desalination plant in Dubai.
October 3, 2023
Posted by:

Sinead Sprigg

Category:

Companies, Corporate, Engineering, Environmental, Global, Water Issues, Water Treatment, Middle East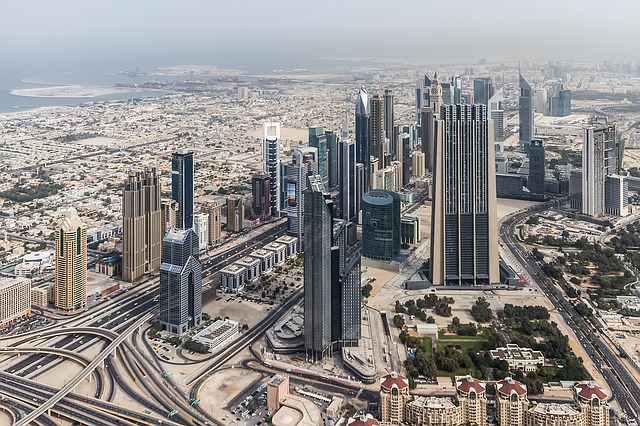 Dubai Electricity and Water Authority (DEWA) has signed a 30-year water purchase agreement with Saudi Arabia's ACWA Power. This agreement marks a step towards the construction of the Hassyan sea water desalination project which will employ solar power and is aimed at bolstering water desalination capacity and addressing the growing demand for water resources in the region.
Project aims.
The project is aligned with DEWA's goal to enhance its water desalination capacity to 730 million imperial gallons per day (MIGD) by 2030, a substantial increase from its current capacity of 490 MIGD.
The project aims to accommodate substantial population growth and cater to the continuously rising demand for water in domestic, commercial, and other consumer sectors.
The official signing of the agreement took place on October 3, 2023, with HE Saeed Mohammed Al Tayer, MD & CEO of DEWA, and Mr. Mohammad Abunayyan, Chairman and Founder of ACWA Power, representing their respective entities during the ceremony.
Breaking records.
This significant agreement builds on DEWA's prior announcement in August, designating ACWA Power as the 'Preferred Bidder' for the Hassyan Phase 1 Independent Water Producer (IWP) project.
Valued at AED 3.357 billion (USD 914 million), this project is set to become the world's largest Sea Water Reverse Osmosis (SWRO) facility with a production capacity of 180 million imperial gallons per day (MIGD).
DEWA secured the lowest bid of 0.36536 USD/m³ for desalinated water production through this project, which is also the first of its kind in the world for water production based on SWRO technology using solar energy.
Dubai currently possesses a water desalination capacity of 490 MIGD, which is expected to increase to 670 MIGD by 2026 upon the successful completion of this project.
Net zero Dubai.
"This project supports the vision […] to enhance water supplies in Dubai from sustainable sources and achieve the Dubai Clean Energy Strategy 2050 and the Dubai Net Zero Carbon Emissions Strategy 2050 to provide 100% of Dubai's total power capacity from clean energy sources by 2050." said HE Saeed Mohammed Al Tayer, MD & CEO of DEWA.
He further noted that Sea Water Reverse Osmosis (SWRO) technology, employed in this project, requires less energy compared to Multi-Stage Flash distillation (MSF) plants, thereby making it a more sustainable choice for water desalination.
DEWA's long-term goal is to produce 100% of desalinated water through a combination of clean energy and waste heat by 2030.
Powered by reverse osmosis and solar.
Mr. Mohammad Abunayyan, Chairman and Founder of ACWA Power, expressed his satisfaction with the agreement and the collaborative efforts between ACWA Power and DEWA. He highlighted the Hassyan IWP's groundbreaking nature as the largest plant of its kind globally and emphasized that it had set a new record for the lowest levelized water tariff. The plant is powered by reverse osmosis and solar energy, reinforcing ACWA Power's commitment to innovation and using advanced technologies to enhance water security, Mr Abunayyan stated. He also affirmed ACWA Power's dedication to achieving the Dubai Clean Energy Strategy 2050 through this project.
The partnership signals a promising stride towards sustainable solutions for addressing the region's water needs, while aligning with the broader goals of clean energy and environmental sustainability in Dubai.
Read the press release here.
Tags