Aquatech Amsterdam - call for entries  for Innovation Award 2021
August 10, 2021
Posted by:

Elaine Coles

Category:

Conferences, Technology & Innovation, Europe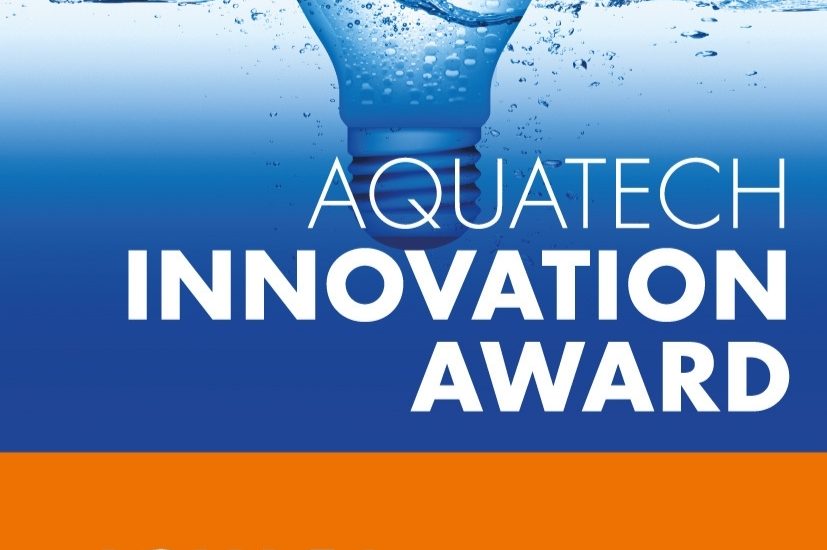 Innovation and excellence will be rewarded at this year's Aquatech Amsterdam  – the Innovation Award 2021 is now open for entries.
For decades, the Aquatech Innovation Award has been granted to the most innovative product, service or solution in the water industry.
A line-up of top-notch innovations, most of them world firsts, will be selected by an expert jury. The contenders compete for the overall title, and the winner will be revealed during the opening ceremony of Aquatech Amsterdam.
Open to ALL water tech related organisations
Exhibitors are invited to enter their most innovative solutions, products and technologies to be judged by an independent, international jury. For the first time, the Innovation Award also welcomes non-exhibitors such as start-ups, universities and other organisations to enter their innovation and join the global competition. Deadline for the online application is September 8th, 2021.
"Knowledge and innovation are the cornerstones of Aquatech", says Editha Hoogenberg, Director of Aquatech Amsterdam, "A visit to Aquatech Amsterdam offers you a view on the future and can have significant impact on any business. Who would want to miss that?"
Innovation Award Dinner
The Award winners will be announced at the official opening of Aquatech Amsterdam before Aquatech Amsterdam opens on Tuesday November 1st, 2021.
After a succesful launch in 2019, celebrated for its excellent informal networking, organisers will again host the Aquatech Innovation Award Dinner (Monday 1 November 2021). All nominees will be on display for visitors in the InnovationLAB on the show floor.
Categories to compete in:
Water supply (including point-of-use)
Waste water treatment
Transport and Process & Control
Green Chemicals for Water Technology
Innovation – Not to market yet
Besides the official Jury, water tech professionals can now also vote for their favourite innovation. The entry with the highest number of votes receives the Aquatech Innovation – Industry Choice Award.
The international jury
The members of the jury are:
dr.ir. C.J.N. Buisman (Wetsus – Chairman of the Jury)
H.J. Gastkemper (Stichting RIONED)
Ir. A.J.H. Janssen (Shell Global Solutions)
Kamp (Retired – formerly PWN Technologies)
Kennedy, PhD (UNESCO-IHE Institute for Water Technology)
C.A. Uijterlinde (Stowa)
Dr. Ir. W. van der Ven EMBA (Grundfos Holding A/S)
Dr. Ir. W.M. de Vos (University of Twente)
Drs. J.S. Vrouwenvelder, PhD (KAUST – King Abdullah University of Science and Technology)
The entries will be judged on 3 criteria:
Originality
Practicality (technical, economical, feasibility)
Sustainability (environment, security, energy and efficiency)
Previous winner Kaumera Nereda Gum
The Kaumera Nereda Gum, a valuable resource that can be extracted from the wastewater treatment process won the last Aquatech Innovation Award in 2019. A biological raw material, the gum can retain as well as repel water, giving it great potential to be used in agriculture, as well as the paper and construction industries. The development of Kaumera is the result of a collaboration between multiple stakeholders: Royal HaskoningDHV, TU Delft, STOWA (Stichting Toegepast Onderzoek Waterbeheer), the Vallei en Veluwe Water Authority, the Rijn en IJssel Water Authority, Chaincraft and the Energy and Raw Materials Factory (EFGF)
Free entrance after registration
All water tech professionals can visit Aquatech Amsterdam taking place 2-3-4-5 November 2021 at the RAI Amsterdam Convention Centre in Amsterdam, the Netherlands.
Entrance to Aquatech Amsterdam is free for professionals in the industry, provided they register online before the show.
Aquatech Global Events announced in May that its flagship show will be back LIVE in Amsterdam from 2nd to 5th November.
Click here to visit the website for more information
Tags