Aquatech Amsterdam to take place live in November 2021
May 21, 2021
Posted by:

Elaine Coles

Category:

Conferences, Europe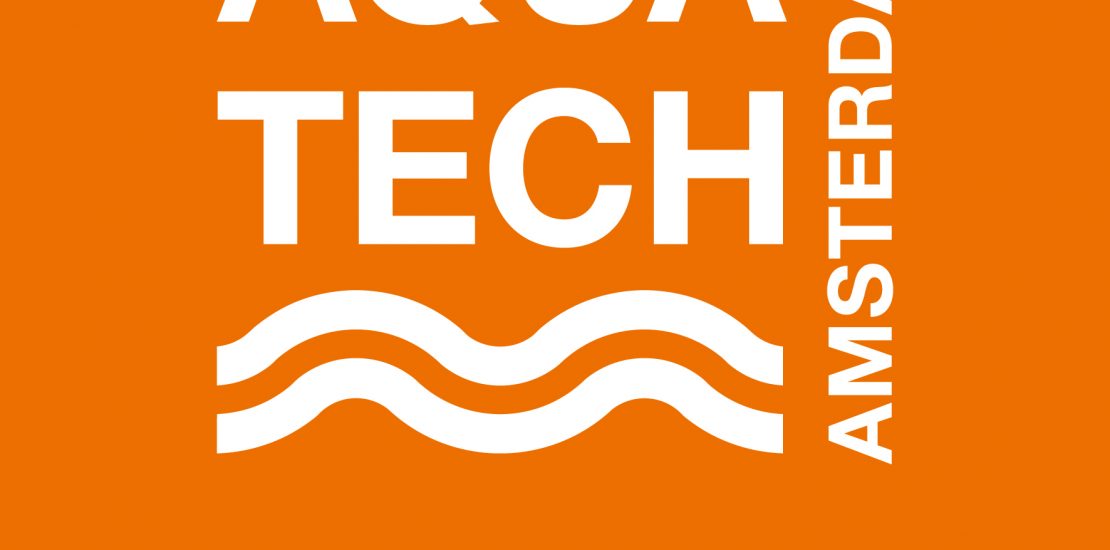 Aquatech Global Events has  announced that its flagship show will be back LIVE in Amsterdam from 2-5 November, revealing a strategic plan to get back to doing valuable, in-person meetings and business in a way that keeps everyone safe.
RAI Amsterdam is carefully planning for different scenarios and will be deploying a robust and comprehensive protocol to enable a safe and comfortable return to in-person meetings. The top priority of Aquatech is to offer the best water opportunities in a safe environment and present the first international trade show on all aspects of water in 18 months.
Editha Hoogenberg, Director Aquatech Amsterdam and her team recognize there may still be challenges with international travel from some countries this November:
'While we are optimistic about the return of a live show, we are also realistic about the hurdles we need to overcome and are closely tracking the developments that will impact people's ability and willingness to return to mass gatherings. Aquatech has always been about bringing the industry together and so many people told us how much they have missed live events, not just for the face-to-face conversations, but also those unexpected encounters.'
Research shows: ready to go
A survey conducted by Aquatech confirmed that water professionals are ready to come to Amsterdam and meet each other in person this November. 87% intends to visit the show. As for the expected situation this November: 93% expects to be vaccinated, 88% expects travel restrictions to be lifted and 91% thinks there is budget to attend trade shows.
Blended: live and online
To ensure no-one is left out, organisers have blended live and online combining the best of both worlds. Blending offers the possibility to upscale or downscale live and online as the world navigates the complexities of a global pandemic.
'Education and connecting is great for online, on the other hand doing business, spontaneous encounters and building relationships, both existing and new is only possible in a face-to-face environment', says Hoogenberg. 'We believe live and online can interact seamlessly, each catering to different needs, each with its own goals. In other words, it is not our intention to organise an online trade show. We are all set to deliver a blended (in-person and digital) Aquatech Amsterdam from 2-5 November. Our goal is a trade show with more than 800 exhibitors and over 20,000 visitors same level as the pre-last show.'
The online opportunity
Over the past year, the Aquatech team and RAI as organiser learned how to bring value to the water market with online opportunities, digital tools and RAI even built its own digital studios.
'We have tested, made mistakes, learned and grown at top speed. Fortunately, Aquatech already had an online strategy in place since 2018 and last year we discovered and embraced many extra opportunities' says Annette Bos, Director Water. 'Now we are excited to combine both for Aquatech Amsterdam and enlarge the value for our partners and exhibitors: ONE event, TWO experiences.'
The blended version of Aquatech Amsterdam consists of four parts:
Aquatech Amsterdam in the RAI in Amsterdam
Pre-show: Aquatech TV talkshows for edutainment and the well-known Aquatech BreakOuts covering the speciality topics and highlights such as the announcement of the Innovation Award finalists. Starting in June.
Show programme: bringing take-aways of speakers and business opportunities for those unable to visit due to Covid-19 or budgetary restraints, as well as expanding an important upcoming target group in water, the Young Professionals and students. In the first week of November.
Post-show: continuing the conversation online, extra footage from Aquatech Amsterdam and a chance to revisit and reconnect with friends at the show. Continuing into 2022 including a full throwback programme and possibility to reconnect in January.
Special one-off floorplan
This 2021 edition will feature a layout applicable only to this year's edition: the floorplan will be adjusted so that the complete event can take place in Halls 1-7. RAI Amsterdam is in high demand as venue location and to accommodate all requests, Aquatech will move to Halls 1-7 profiting from the refurbished and expanded Hall 5. This is in line with the confirmed sign-up of exhibitors and accommodating 800+ exhibitors and over 20,000 visitors – same level as the 2017 show.
'We do anticipate a drop off in some intercontinental travel. However, we believe there will be a strong attendance from Aquatechs core European audience and international attendees with European presence – eager to participate the first international – all-round- water trade show in over 1,5 years', according to Hoogenberg.
Aquatech Innovation Forum
After a successful launch in 2019, Aquatech Amsterdam kicks off with the Aquatech Innovation Forum on the Monday before the trade show. With this year's theme, Celebrating Water's Changemakers, the Forum will unite changemakers to share their positive and honest stories in a unique, creative and free-flowing unconferenced atmosphere as started in 2019.
Tags