Aquatech China 2018 gets ready to welcome 2000+ exhibitors and 80000 visitors
May 14, 2018
Posted by:

administrator

Category:

Conferences, Asia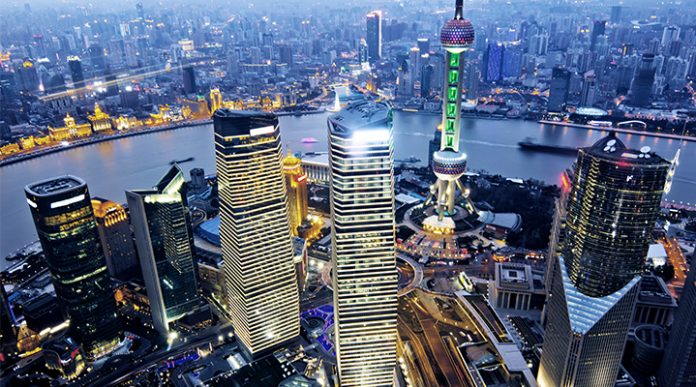 Over 2,000 exhibitors and 80,000 visitors will attend Aquatech China which takes place in Shanghai from 31st May to 2nd June at the end of this month.
Next to a packed show floor, an outstanding speaker line up from companies including Dell, Baosteel and Shanghai Electrical Power Generation Group will present at the Industrial Water Leadership Forum (IWLF) providing highly topical content combined with unique Chinese insight.
Also speaking is Dr Raj V. Rajan, RD&E Vice President at Ecolab, who was just named one of 75 Environmental Leaders 2018, driving forward his companies' sustainability management.
The Industrial Water Leadership Forum and Technology Exchange 2018 will be held on May 31, the first day of Aquatech, at the InterContinental Shanghai Hongqiao NECC under this year's theme of "Wastewater Recycle and Reuse". China Water Risk (CWR) is the supporting organisation of the event.
Water Ten Rules for China highlighted
In 2015, China's State Council published the Water Pollution Prevention & Control Action Plan ("Water Ten Rules") to dramatically reduce water pollution and strengthen water management. With the 2017 deadline of several goals outlined in the Water Ten just passed, the country is taking stock on its progress towards meeting these targets. This year's "Industrial Water Leadership Forum and Technology Exchange" will address the corporate's challenges and discuss the new opportunities laid down by the Water Ten Rules.
Strong speaker line up
The keynotes' speakers will deliver speeches on the latest water stewardship policies, regulations and innovations. During the two panel sessions, speakers from the water stewardship association, industrial end users and technology providers will focus on the topics of water reuse trends and corporate sustainability agenda as well as the technology solutions to maximize the value from wastes.
Speakers include:
Connell Zhang, Executive Vice President and President of Ecolab Greater China, Ecolab
Zhao Yue, Director of Water Department, Chinese Academy for Environmental Planning
Dr. Raj V. Rajan, RD&E Vice President, Global Sustainability Technical Leader, Ecolab
Jason Ho, Procurement Director, Dell
Dawn McGregor, China Water Risk
Mark Eigenraam, IDEEA Group
Dr. Li Enchao, Senior Engineer, Baosteel
Guo Shiyi, Director of Technology Department, Shanghai Electric Power Generation Group
Wang Weihua, General Manage, Sinopec Qilu Petrochemical Water and Wastewater company
Cui Cancan, Manager of Marketing Supporting Department, NARI Group Corporation Power Department
Prakash Govindan, Co-founder and CTO, Gradiant
Click here for information about Aquatech China 2018
Click here to register for free attendance
Tags