Asian Development Bank and India sign $84m loan to improve urban services in 2 Bihar towns
March 1, 2018
Posted by:

administrator

Category:

Investment and Finance, Asia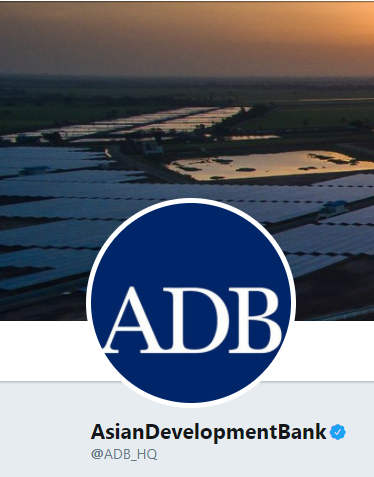 The Asian Development Bank (ADB) and the Government of India have signed a $84 million loan that will finance water supply improvements and expansion in Bhagalpur and Gaya towns in the state of Bihar.
The tranche 2 loan is part of the $200 million multitranche financing facility (MFF) for the Bihar Urban Development Investment Program that was approved by the ADB Board of Directors in 2012 to provide sustainable urban infrastructure and services in four towns in Bihar—Bhagalpur, Gaya, Darbhanga, and Muzaffarpur.
"The Project 2 will improve access to a better quality water supply for the people of Bhagalpur and Gaya towns. It will also promote better water management practices that will result in citywide coverage with 24-hour uninterrupted supply of treated water of 135 liters per capita per day in both cities," said Sameer Kumar Khare, Joint Secretary (Multilateral Institutions), Department of Economic Affairs, Ministry of Finance, who signed the loan agreement for the Government of India.
"The loan finances will support civil works subprojects and would benefit 1.1 million people in the two project towns with increased coverage of treated water supply by 2021; train 400 urban local body (ULB) staff in the management and operation and maintenance (O&M) of water supply systems; and help ULBs improve technical and financial management of the water supply operations," said Kenichi Yokoyama, Country Director of ADB's India Resident Mission, who signed the agreement for ADB.
The project will see the two towns of the project would achieve the national urban service goals or match many of the national averages for urban service delivery performance in India. The investment program will assist ULBs in designing affordable tariffs for O&M cost recovery.
The loan will have a 25-year term, including a grace period of 5 years, an annual interest rate determined in accordance with ADB's lending facility based on the London interbank offered rate (LIBOR), and a commitment charge of 0.15% per year.
ADB, based in Manila, is dedicated to reducing poverty in Asia and the Pacific through inclusive economic growth, environmentally sustainable growth, and regional integration. Established in 1966, it is owned by 67 members—48 from the region.
Tags