Australia - Chinese firm gets go-ahead for water mining operation in drought-hit Queensland
January 3, 2020
Posted by:

administrator

Category:

Companies, Environmental, Water Issues, Australasia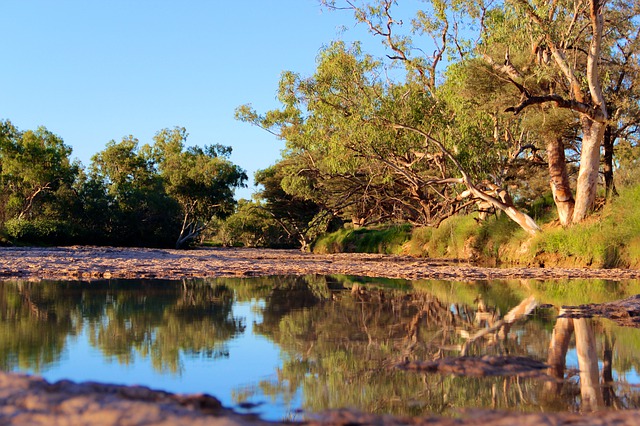 A Chinese-owned company has been granted approval to run a 96m litre a year commercial water mining operation in drought-hit southern Queensland, where water rationing is in place and the risk of communities running dry is on the horizon.
The Southern Downs regional council in the drought-hit state of Queensland has given the go-ahead for an application by Chinese-owned company Joyful View Garden Real Estate Development Resort Pty Ltd, to operate a water extraction and distribution facility at a large property near the Queensland-New South Wales border.
The property owner already has an existing Water Licence issued by the Department of Natural Resources, Mines and Energy for the purpose of taking of underground water from the site for commercial purposes, providing an entitlement of 96 megalitres (ML) per water year (1 July to 30 June) at its Cherrabah property at Elbow Valley.
The Council approved the application on 18th December 2019 – followed by the implementation the next day of  extreme water restrictions at the nearby towns of Warwick and Stanthorpe, limiting residents to 80L a day. Stanthorpe is at imminent risk of running out of drinking water within weeks.
The application was granted despite objections from a number of stakeholders that many of the downstream cattle and property landowners in the Elbow Valley Catchment would be "severely impacted" due to their reliance on spring-fed dams and creeks to provide water for livestock.
The objectors put forward a report as evidence which stated clearly that the applicant could not not guarantee that downstream landowners would not be impacted by the take of water from the extraction, asking:
"Who will be held responsible if/when the extraction of water jeopardises our water supply and results in draining the spring-fed aquifers that supply our dams and creeks?"
The Council recommended  approval subject to a number of conditions, including a requirement that the applicant should provide data in the form of an annual self-audit covering each financial year demonstrating compliance with the following:
water metering to record daily take of water from any bore used for water take;
monthly standing water level measurement of all bores on site;
daily rainfall measurement and recording for the site; and
monthly water sampling of the bores used for water take and annual monitoring of the water quality for all bores.
Tags