Canadian tech gamechanger for generating water from air via windpower
April 5, 2018
Posted by:

administrator

Category:

Technology & Innovation, North America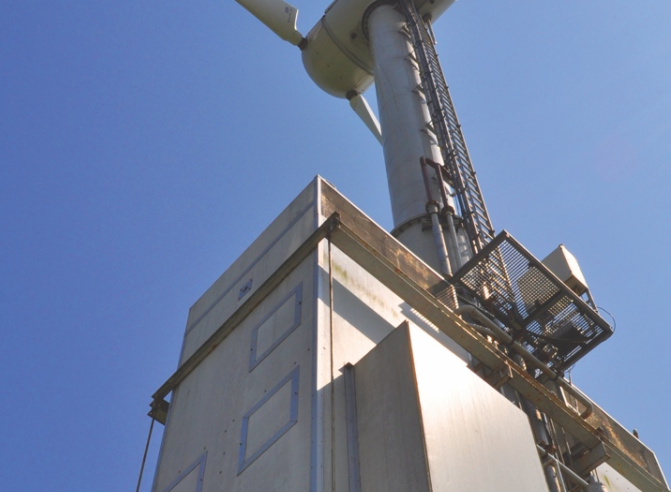 Canadian firm Rainmaker Worldwide Inc. has been granted a patent for a technology that dramatically improves the efficiency of harvesting water vapour from the air.
The patent will further enable Rainmaker to consistently increase production for existing and new customers and build on the almost doubling of potential capacity over the last two years.
The new technology works hand-in-hand with Rainmaker's existing patents on the use of heat pumps with variable power input and another on improving the efficiency of the Air-to-Water process by using wind, rather than motors, to transport air through the system. The patents are important because wind and solar energy is always variable. The new patent has the potential to almost double output of air-to-water systems.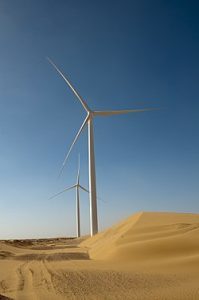 The company recently announced plans to install a pilot unit in Morocco to demonstrate the effectiveness of the system, which can generate up to 20,000 litres of water a day. It is estimated that by using the technology, which has already been tested in several countries, particularly in arid regions, a single wind turbine would be sufficient to supply water to a village of 1,000 inhabitants.
Headquartered in Peterborough, Canada, with an innovation and manufacturing center in Rotterdam, Netherlands,  Rainmaker worked in concert with Wetsus, the European centre of excellence for sustainable water technology. on the research and technology development.
Wetsus, part of WaterCampus Leeuwarden, the physical core of the Dutch water technology sector, has now fully transferred rights and ownership of the patent to Rainmaker.
Rainmaker Chief Innovation Officer Piet Oosterling said:
"This is another step in our ongoing quest to improve water output while reducing the cost per liter of water in the places that need it the most. Working closely with Wetsus has allowed us to accelerate our technology development program."
Wetsus Director Johannes Boonstra added:
"We have worked with Rainmaker Worldwide for many years and consider them an important partner in advancing sustainable clean water technology around the world. We're confident that this patent will play a critical role in the ongoing development of their technology."
Rainmaker builds two types of energy-efficient, fresh water-producing technologies:
Air-to-Water, which harvests fresh water from the air

Water-to-Water, which transforms seawater or polluted water into drinking water
The technology is both wind and solar powered, is deployable anywhere, and leaves no carbon traces.
Rainmaker's key global markets are:
The commercial sector with a focus on oil and gas, agri-food and mining that needs a cost-effective, environmentally-friendly solution for cleaning their wastewater

The humanitarian sector where the company is helping to bring safe drinking water to over 800 million people who are living without access to clean water
Rainmaker'goal is to become a global leader in solving the worldwide water crisis by creating safe drinking water where little or none exists.
WaterBriefingGlobal is a media partner with the Canadian Water Summit which takes place in Vancouver from 20 to 22nd June 2018. Click here for more information about the Summit
Tags