Doosan Enpure completes US$10m Escondida Water Supply Expansion project in Chile
December 31, 2020
Posted by:

Elaine Coles

Category:

Companies, Engineering, Tenders and Contracts, South America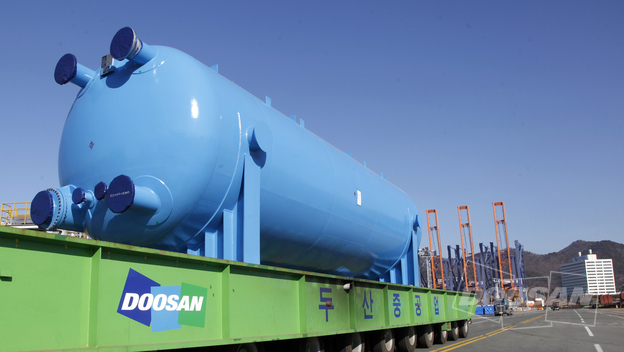 Doosan Enpure has announced the successful completion of the Escondida Water Supply (EWS) Expansion project in Chile.
Under the US$10 million contract with the multinational mining corporation, BHP, Doosan Enpure was responsible for the process and mechanical design for the pre-treatment system in addition to the fabrication and supply of 20 pressurised Dual Media Filter (DMF) vessels for the Seawater Reverse Osmosis (SWRO) desalination plant.  Each of the twin-cell DMF vessels measures 12.5m in length and 4m in diameter and weighs 56 tons.
The project was the second competitive contract that Doosan Enpure secured for the Escondida seawater desalination projects developed by BHP.
In 2015, Doosan Enpure supplied 60 DMF vessels for the initial SWRO plant with a production capacity of 2,500 litres per second (57 million gallons a day).  The additional 20 DMF vessels help increase the production capacity to 3,200 litres per second (73 million gallons a day).
Located in a coastal area in the state of Antofagasta in northern Chile, the Escondida Water Supply (EWS) project is the largest production capacity seawater desalination plant in Latin America and, in recognition of its size and complexity, was awarded the 'Industrial Desalination Plant of the Year' prize at the 2017 Global Water Summit held in Madrid, Spain.  The Escondida site is currently the world's largest copper mine by reserve.
Avtar Jirh, CEO & Managing Director of Doosan Enpure, said:
"Despite the challenges along the way, our Overseas Project Delivery and Process Engineering teams remained fully engaged with the local clients until the finish line and demonstrated Doosan Enpure's world-class strengths in design and delivery through the successful completion of this strategically important project."
Tags