Home
News
Engineering
Asia
Dubai Electricity & Water Authority signs deal to consider Arabian Gulf pumped storage hydro scheme
Dubai Electricity & Water Authority signs deal to consider Arabian Gulf pumped storage hydro scheme
January 18, 2018
Posted by:

administrator

Category:

Engineering, Asia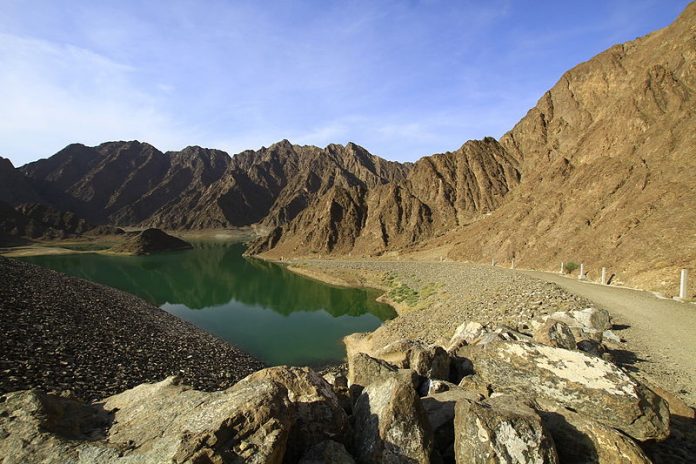 The Dubai Electricity and Water Authority (DEWA) has signed an agreement to look at the feasibility of building a 400MW pumped hydro storage power station in the Arabian Gulf.
DEWA has signed a Memorandum of Agreement (MoA) with the GCC Interconnection Authority (GCCIA) and the Belgian Dredging, Environmental & Marine Engineering Group (DEME).
The MoA aims to study building a 400MW pumped hydro storage power station in the Arabian Gulf, with a storage capacity of approximately 2,500MWh as part of DEWA's efforts to diversify the energy mix and enhance energy storage technologies.
The MoA was signed by HE Saeed Mohammed Al Tayer, MD & CEO of DEWA, Ahmed Al Ebrahim, CEO of GCCIA, and Bernard Paquot, Area Director, Dredging International NV/DEME Group.
The signing ceremony was attended by Bart Tommelein, Flemish Minister of Budget, Finance and Energy in Belgium, Dominique Minor, Ambassador of the Kingdom of Belgium to the UAE, HE Dr Matar Al Neyadi, Undersecretary of the UAE Ministry of Energy, and senior officials from the UAE, Saudi Arabia, and Belgium The MoA was signed during DEWA's participation at the World Future Energy Summit 2018.
HE Saeed Mohammed Al Tayer, MD & CEO of DEWA commented:
"The MoA to study the economic and environmental feasibility of constructing a pumped hydro storage island in the Arabian Gulf supports our efforts to diversify energy sources and enhance storage technologies. This supports the Dubai Clean Energy Strategy 2050 to make Dubai a global hub for clean energy and green economy, and provide 75% of Dubai's total power output from clean energy by 2050."
The innovative project, which will be the first of its kind in the region, will build on DEWA's success in launching a 250MW pumped-storage hydroelectric power station in Hatta. It will make use of the existing water stored in the Hatta Dam, and an upper reservoir to be built in the mountain the only reservoir to be constructed. Water will be pumped from the Arabian Gulf using solar-powered turbines. When energy demand increases, and production costs are high, turbines operated by the speed of waterfall from the upper reservoir will be used to generate electricity, with an immediate response to energy demand.
Al Tayer noted that hydropower is the most important source of energy storage. Stored hydropower has the biggest share of the world's operational electricity storage. One key advantage of pumped-storage facilities is that they integrate with different renewable energy sources such as wind and solar power, which are non-flexible power supply options as they are affected when the wind drops or the sun is covered by clouds.
This makes pumped-storage hydropower an important source for energy storage, as water is stored when excess energy is produced, and then used when energy demand is at its highest during peak hours.
Tags