Evides Industriewater urges UK hydrogen producers to consult early on water supply
July 20, 2020
Posted by:

administrator

Category:

Companies, Engineering, Technology & Innovation, Europe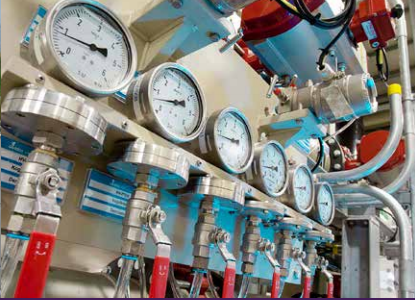 One of Europe's largest industrial water and wastewater companies – Evides Industriewater – is encouraging producers of hydrogen to take advice early on the quality of water required for successful production.
Evides Industriewater – which is already the largest supplier of industrial water for Hydrogen in Europe, including two international plants in Rotterdam – is urging UK producers to seek early consultation on hydrogen schemes that will play a crucial role in the industrial switch to sustainable electrical energy.
The official EU Hydrogen Strategy launched  on July 8th and there are plans to develop the Euro as the trade currency for this market,
Speaking about clean hydrogen production technologies and the importance of deploying this for storage, transport and industrial use, Colin Robinson, Business Development Manager at Evides Industriewater UK said:
"We cannot underestimate the importance of hydrogen in achieving the UK's 2050 Net Zero target.
"But neither can we underestimate how critical it is that a reliable and sustainable supply of water is used for its production. That's why it is absolutely vital that all producers of hydrogen look at alternative sources of water and water treatment."
For Evides Industriewater this is already well underway across Europe – the company plays a key role in supplying demineralized water to a number of large-scale hydrogen producers using water from wastewater reuse, surface and groundwater sources.
Colin Robinson added:
"The UK has the ambition to be one of the central hubs of the new hydrogen marketplace and, in setting this aspiration to develop a hydrogen market, it is crucial we get reliable water production built into this technology from the outset."
Evides Industriewater has been operating in Rotterdam since 1968 and provides an entire water cycle for its industrial clients that improves the efficiency of business processes, reduces environmental impact and significantly reduces operational risk.
Evides Industriewater supplies 100.3 million m³ of process water and purifies 98.8 million m³ of wastewater every year.
Clients including BASF, Royal Dutch Shell, Huntsman and AkzoNobel are amongst its extensive customer base and – on behalf of these – Evides Industriewater operates 77 water treatment, wastewater treatment and water reuse plants across Europe.
Tags