GS Inima wins contracts for two large seawater desalination projects in Oman
November 24, 2020
Posted by:

Elaine Coles

Category:

Companies, Tenders and Contracts, Asia, Middle East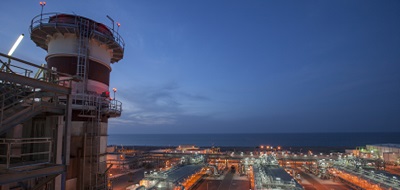 GS Inima, a subsidiary of South Korean-based global construction giant GS Engineering & Construction (GS E&C),  has won an order for two seawater desalination projects with estimated value of KRW 2.331 trillion in Oman.
The global water treatment company has received Letter of Awards for the Al Ghubrah 3 and Barka 5 Independent Water Plants (IWP) from the Oman Power & Water Procurement Company.
Both of the projects are Build-Own-Operate (BOO) projects – GS Inima will be responsible for operating the plants for 20 years along with financing and construction, with expected revenue of KRW 1.634 trillion and KRW 697 billion, respectively.
GS Inima has been continuously participating in global desalination projects since constructing the world's first RO (reverse osmosis) plant in 1967.
The Al Ghubra 3 Independent Water Plant (IWP) project, involves the construction of a 300,000 ㎥ per day RO (reverse osmosis) plant on a seaside area in Muscat, the capital city of Oman, which will have the capacity to supply water to around 1 million people a day, and is the largest single desalination project executed by GS Inima.
The total investment is $275 million – GS Inima's share is 52% of the SPC, 50% of EPC, and 51% of O&M.
Construction will start in the second quarter of 2021 with a construction period of approximately 34 months. The Al Ghubra plant will enter commercial operation from the second quarter of 2024 and operate for 20 years.
The Barka 5 Independent Water Plant (IWP) project is located about 60km west of Muscat, and a seawater desalination facility of 100,000㎥ per day will be built. The total investment is $129 million. GS Inima's share is 100% of operating rights, and 50% of EPC and O&M. Commercial operations are scheduled to begin in the second quarter of 2023.
Tags