Investment of over C$3million funding for infrastructure improvements in Carbonear and Victoria
October 27, 2020
Posted by:

Lyn Wilson

Category:

Investment and Finance, Water Issues, North America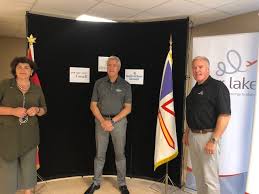 An announcement has been made by members of the Government of Newfoundland and Labrador for the funding for four water and wastewater projects that will provide residents with greater access to clean, potable water, and improved sewer service in the town of Carbonear, and the town of Victoria.
Minister of Transportation and Infrastructure Honorable Derrick Bragg said:
"Funding for infrastructure upgrades help to create safe and healthy communities in the region. Providing reliable water, wastewater and road infrastructure to the residents of Newfoundland and Labrador is a priority for this government."
The improvements involved in the infrastructural changes will include the following:
Replacing storm sewers, water mains and sanitary sewer pipes
Upgrading portions of road along main streets
These new developments will offer the population of these areas more dependable and efficient water and wastewater services creating a healthier environment to live in, access to potable water, safe disposal of sewage waste, and upgraded roads.
Mayor of Carbonear Frank Butt commented:
"Investment in essential services like water, wastewater and roads for municipal residents is integral to providing a safe, efficient and sustainable community. These projects and funding are critical for assisting municipalities to provide residents with access to safe and reliable drinking water and wastewater systems. Residents expect these basic and unequivocally important services, and we are pleased that both provincial and federal governments have continued to support our town through these investments."
The investment totals over C$3 million. The Government of Newfoundland and Labrador is providing over C$1.1 million for these projects.
The Government of Canada is investing more than C$1 million through the Green Infrastructure Stream (GIS) of the Investing in Canada infrastructure plan, and the municipalities combined are contributing more than C$730,000.
Ken McDonald, Member of Parliament for Avalon, speaking on behalf of the Honorable Catherine McKenna, Minister of Infrastructure and Communities said:
"Green infrastructure investments are important to strengthening communities across Newfoundland and Labrador. These projects will help create well-paying, stable jobs during the construction phase, and they will have positive and long-lasting effects on the environment well into the future. "
Source: www.gov.nl.ca/releases/2020/ti/1023n06/
Tags