Israel awards $1.5bn desal plant contract to IDE Technologies – and rejects bid from Chinese conglomerate
June 4, 2020
Posted by:

Elaine Coles

Category:

Investment and Finance, Tenders and Contracts, Middle East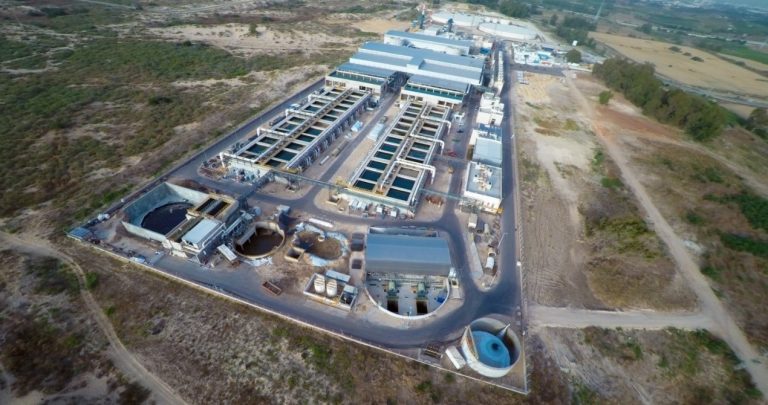 Aerial view of the Sorek desalination plant
Israel has awarded a contract for the construction of a $1.5 billion desalination  plant to IDE Technologies – and rejected a bid from a Chinese conglomerate.
Headquartered in Israel, IDE specializes in the development, engineering, construction and operation of enhanced desalination and industrial water treatment plants.
IDE Technologies, one of three firms who bid for the work, was announced the winning bidder for the construction of the plant south of Tel Aviv, which is located close to an Israeli military base that is also used by the US.
The Sorek 2 plant is expected to produce 200 million cubic metres of desalinated water annually by 2023 from the Mediterranean, increasing the country's desalination capacity by as much as 35%.
IDE oversees three of the five large-scale desalination plants in Israel that have opened since 2005, including Sorek, Hadera and Ashkelon, which supply 80% of the country's domestic water consumption.
Today, around 70% of Israel's potable water comes from desalination and is expected to reach 80%-plus after Sorek 2 starts operating.
The decision by the Israeli government to reject the bid from Hutchison Water, part of the Hong Kong-based CK Hutchison Group came just over a week after US Secretary of State Mike Pompeo visited  the country. During the Pompeo said the United States did not want the Chinese Communist Party to have access to Israeli infrastructure and communication systems.
Reports from Israel have suggested that  Tel Aviv is coming under intense pressure from the United States to put an end to Chinese investments and partnerships in Israel in sensitive areas of the ecomonoy.
Tags