Murray Darling Basin – 80 year old critical infrastructure weir wins major asset maintenance award
December 10, 2018
Posted by:

administrator

Category:

Engineering, Australasia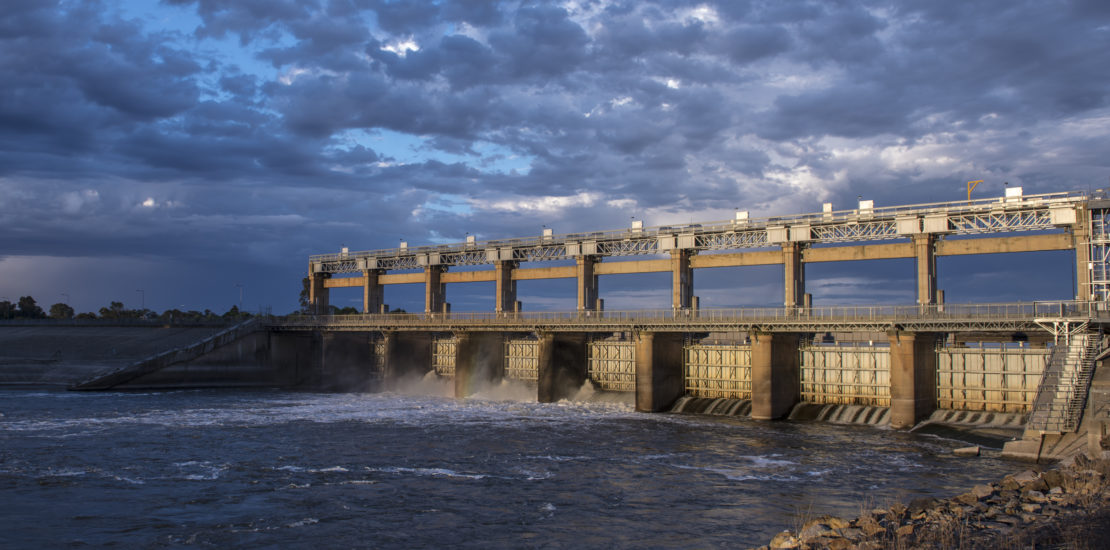 The Yarrawonga Weir, a critical piece of infrastructure that provides water to some of Australia's biggest agricultural regions, has won a prestigious annual award for best maintained and managed asset along the River Murray Darling Basin system.
The Murray–Darling Basin Authority (MDBA) named the weir as the winner of the 2018 Senator JS Collings Trophy, an award which was first made in 1943 that highlights the social and economic importance of maintaining river infrastructure like locks and weirs.
The weir, which was completed in 1939, currently provides water to more than 8,000 square km of prime agricultural land. The system of 16 locks and weirs along the River Murray from Hume Dam down to the mouth is essential infrastructure that not only underpins the $7 billion generated each year by irrigated agriculture, but also contributes significantly to recreation and amenity value.
MDBA's head of River Management, Andrew Reynolds said:
"The level of commitment to operating and maintaining the River Murray assets by staff across the program continues to impress each year."
"The team at Yarrawonga has managed to deliver a number of improvement projects while ensuring routine maintenance and ensuring presentation of the site overall was a very high standard."
Goulburn-Murray Water (GMW) maintains and operates the weir on behalf of the MDBA.
GMW Managing Director Pat Lennon said dams and engineering staff at GMW had great expertise in keeping major infrastructure operating efficiently, effectively and safely, despite their age and complexity, commenting:
"Yarrawonga Weir, at nearly 80 years of age, is a good example. The award is a credit not only to hard work, but the innovation and passion our people bring to keeping such critical irrigation assets in peak operating order."
Around 17 per cent of the River Murray's annual flow is diverted each year from the Yarrawonga Weir to irrigators in Victoria and southern New South Wales.
The Murray–Darling Basin covers one million square kilometres – four times the size of New Zealand – accounting for about 14 per cent of Australia's land mass and produces about 40 per cent of the country's food and fibre.
Tags