Home
News
Europe
Netherlands-headquartered firm Van Oord awarded contract for North Ayrshire flood protection scheme in UK
Netherlands-headquartered firm Van Oord awarded contract for North Ayrshire flood protection scheme in UK
February 9, 2023
Posted by:

Sinead Sprigg

Category:

Europe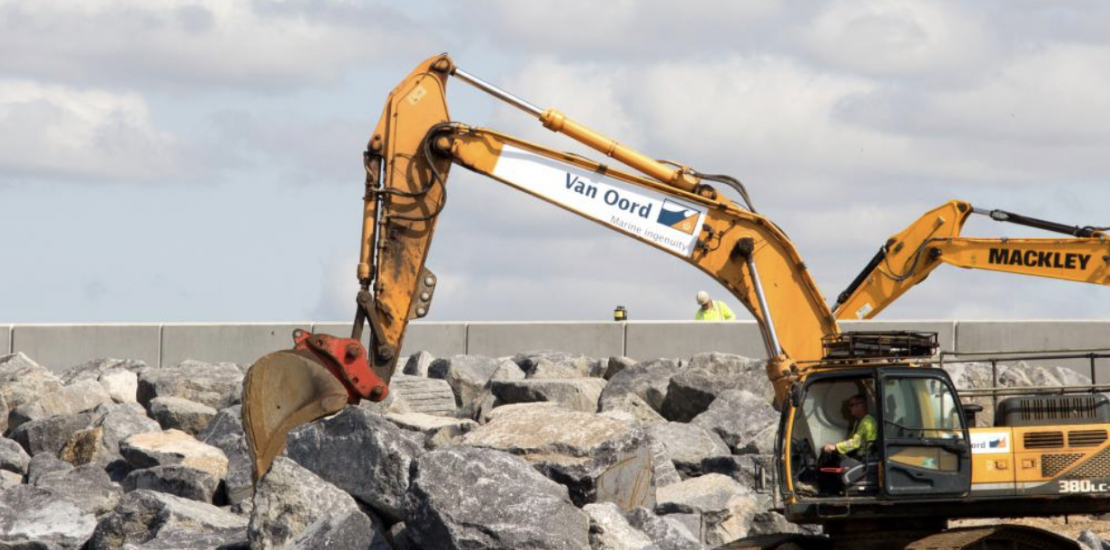 Netherlands-headquartered marine contractor Van Oord has signed a contract with North Ayrshire Council to construct a flood protection scheme for Millport, on the island of Great Cumbrae.
Paul Hesk, Managing Director of Van Oord UK commented:
"I am delighted that North Ayrshire Council has entrusted Van Oord with delivery of its critical coastal protection works at Millport. We pride ourselves on working collaboratively with clients in many different countries in their battle against flooding. Our project team is looking forward to working closely with North Ayrshire Council, the local community, and other stakeholders in order reduce flood risk at Millport."
Van Oord will work in partnership with its subsidiary Mackley to deliver the scheme. Preparations have already started and construction is due to commence in March.
Van Oord has completed many similar coastal protection schemes in the UK before, such as at Lydd, Dymchurch, Hythe Ranges and the adjacent Broomhill Sands, as well as recently being responsible for construction of the South Breakwater of the new Aberdeen South Harbour.
The scheme includes the works to improve the condition and flood risk performance of the approximately 2 kilometre-long Millport seafront. Van Oord's work will include replacing, reinforcing and constructing flood walls, installing offshore and shore-connected rock breakwaters, and other flood risk management-related asset improvement and replacement works.
Councillor Scott Davidson, Cabinet Member for Place of North Ayrshire Council said:
"We are delighted to confirm the appointment of Van Oord, with support from a range of partners, as we progress with our flood protection plans for Millport. The Millport Flood Protection scheme will further protect properties and land on the islands. It is also important in an economic sense as it will allow us to pursue our ambitious plans for the new marina."
Tags