Royal HaskoningDHV's Water Business makes key resilience appointments
March 26, 2021
Posted by:

Elaine Coles

Category:

Companies, Europe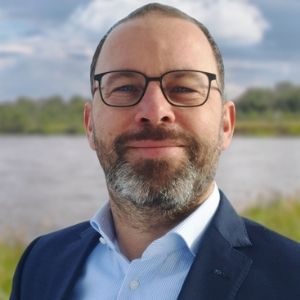 Royal HaskoningDHV's Water Business has announced that George Peters will move to the role of Global Director Resilience whilst Lisette Heuer will focus on bringing the internal digital way of working to a next level as Global Director Digital Transformation Water.
Niels Schallenberg, Global Director Water and Global Director Digital said:
"Resilience and Digital are areas of significant growth across our industry. As Water Business Line, our target is to service 150 million people around the globe through our seamless offering of technology, software, consulting and engineering.
"George and Lisette are set to make significant contributions to this goal through the delivery of tools and strategies to manage and improve climate resilience. These appointments will ensure Royal HaskoningDHV continues to deliver innovative solutions as we rise to the global challenges created by climate change."
Climate change – a global challenge
People and their assets are more densely concentrated in urban environments, which now operate 24/7/365 – making society much more vulnerable to climate-related disruption than in the past. Extreme weather events and natural disasters impact severely on people in terms of loss of lives, health and wellbeing, and the temporary or permanent loss of homes and livelihoods.
In addition to environmental and ecological damage, the wider societal and economic impacts include disruptions to critical infrastructure networks such as energy, water supply and storm water systems; disruptions to transport networks and mobility; disruptions to business assets and processes such as supply chain and distribution networks; and increased climate change investment risk.
George Peters, new Global Director Resilience
George Peters has 26 years of Rivers and Coastal management experience and his new role will see him focus on consolidating existing global resilience partnerships and establishing new ones.
His work will further strengthen the firm's resilience offering, delivering opportunities to combine state-of-the-art technology and digital innovation with nature-based solutions.
Commenting on his appointment, George said:
"Contributing to sustainable solutions in flood safety has always been my drive and passion. The best results are always more than simply a technical solution, they are a combination of cutting-edge innovation, partnerships and teamwork and deliver long-term benefits to the communities and businesses they are protecting.
Lisette Heuer becomes new Global Director Digital Transformation Water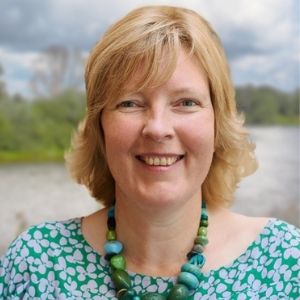 George takes over from Lisette Heuer who has taken up the new role of bringing a digital way of working to a next level for Royal HaskoningDHV Water.
Lisette's focus will be on accelerating the development and commercial roll-out of digital tools and identifying streamlining opportunities to ensure Royal HaskoningDHV is well positioned to lead the water sector in the delivery of digital ways of working.
Lisette said:
"There's massive potential in our digital tools to revolutionise the water sector and increase our impact globally. I am looking forward to collaborate with our team and partners harnessing innovation and digitalisation into practical applications to fast track achieving the UN Sustainable Development Goals."
Tags