Home
News
Conferences
Asia
UAE Climate Change Summit to establish environment sustainability partnership with UN Environment Programme
UAE Climate Change Summit to establish environment sustainability partnership with UN Environment Programme
April 24, 2018
Posted by:

administrator

Category:

Conferences, Asia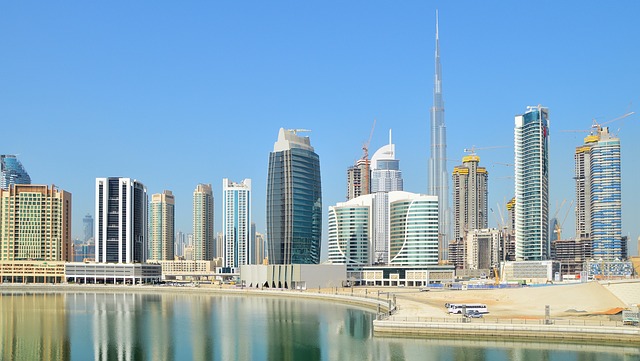 The Sustainable Communities and Climate Change Summit which took place in Dubai this week to coincide with Earth Day has concluded with the announcement of an environment sustainability partnership between the UAE and the United Nations Environment Programme.
The partnership was one of two initiatives announced by the UAE Minister of Climate Change and Environment, Dr Thani Ahmad Al Zeyoudi, who said the ministry will also establish the Green Carpet Award that will recognise industry players for their innovative contribution to sustainability.
Under the patronage of His Highness Sheikh Hamdan bin Mohammed bin Rashid Al Maktoum, Crown Prince of Dubai and Chairman of the Executive Council, the Sustainable Communities and Climate Change Summit (SCCCS) is a dedicated platform for stakeholders from different sectors, geographies, and industries to present and discuss major regional and international issues in relation to climate change and other sustainability challenges.
The 2018 summit offered a range of opportunities for different stakeholders, including:
A special space to showcase sustainability startups allowing them to spread their ideas and introduce them to a valuable network of supporters; and
The opportunity to launch key regional and global partnerships on sustainable communities and climate change.
Over 250 decision makers and professionals from different cities, national governments, non-governmental organizations, UN bodies, and the private sector attended the by invitation-only event.
The Summit took place in collaboration with the British Council, Climate Innovations Exchange (CLIX) and the Global Shapers Community Dubai.
Keynote speakers at the event included:
H.E. Dr. Thani bin Ahmed Al ZeyoudiMinister of Climate Change and Environment, UAE
H.E. Omar bin Sultan Al OlamaMinister of State for Artificial Intelligence
Hon. Thoriq Ibrahim Minister of Environment and Energy, Maldives
H.E. Saeed Mohammad Ahmad Al Tayer Managing Director of Dubai Electricity and Water Authority (Dewa)
H.E. Mr. Nayef Hmeidi Al-Fayez Minister of Environment, Jordan
Najeeb Mohammed Al-Ali Executive Director, Bureau Expo 2020 Dubai
Mohamed Jameel Al Ramahi Chief Executive Officer, Masdar
Yasmine Gharaibeh Senior Knowledge and Public Policy Analyst at Boston Consulting Group
Gavin Anderson Director, British Council UAE
Sustainability is a main feature of the UAE's strategic plans for the future, as guided by the UAE Vision 2021, UAE Green Agenda 2030,  and UAE Climate Change Plan.
Tags