Utico commissions $100m+ USD trans-UAE water pipeline
December 30, 2018
Posted by:

administrator

Category:

Engineering, Investment and Finance, Asia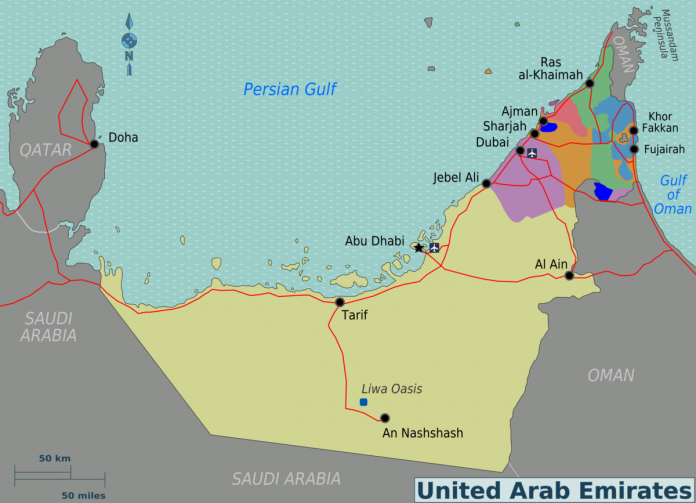 Leading UAE private utility company Utico has announced that the largest sustainable trans-Emirate pipeline in the UAE, built at a cost of over $100 million, has now been commissioned.
The pipeline which connects the emirates of Ras Al Khaimah, Umm Al Qwain, Sharjah and Ajman is now operational supplying water to customers including Sharjah Electricity and Water Authority (SEWA) and through its connected network to Federal Electricity & Water Authority (FEWA).
Ras Al Khaimah-headquartered Utico is one of 27 companies forming part of the UAE based RMB Group, with a conglomerate turnover exceeding AED 2 Billion.
The private utility is a developer, investor and owner of water and power plants, with operations including generation, transmission, distribution, billing, collection and customer services across the MENA region.
Richard Menezes, CEO of Utico, commented:
"The pipeline can be used to pump at both ends or connect in between enabling each Emirate to trade water. It also facilitates instant water supply to each Emirate when connected. The investment in the pipeline was only possible due to the firm belief in the future of the UAE as a country of opportunities and in its dynamic visionary leadership."
He said it is the first such pipeline of this size and design built with complete PE 100 HDPE making it the most efficient and therefore with total lower energy costs.
The pipeline has lower sweating, greater soil movement durability, higher temperatures operation and longer life. This contributes to lower energy costs for its operations and hence with a lower carbon footprint. The pipeline was designed to ensure long life, quality of water, high availability and least operating costs.
The project is in line with the sustainability parameters identified for climate change mitigation in generation and transport networks at the recent climate change Summit COP24 meeting in Poland.
Utico owns over 76 million gallons per day (MIGD) of desalination capacity including 40 MIGD under construction due for commissioning in 2019/2020, making it the first private utility to invest in this capital intensive high technology space.
Tags